News
Sailor Moon Crystal Becomes Sailor Moon Eternal!
The name and release info for the upcoming Sailor Moon theatrical films have been announced!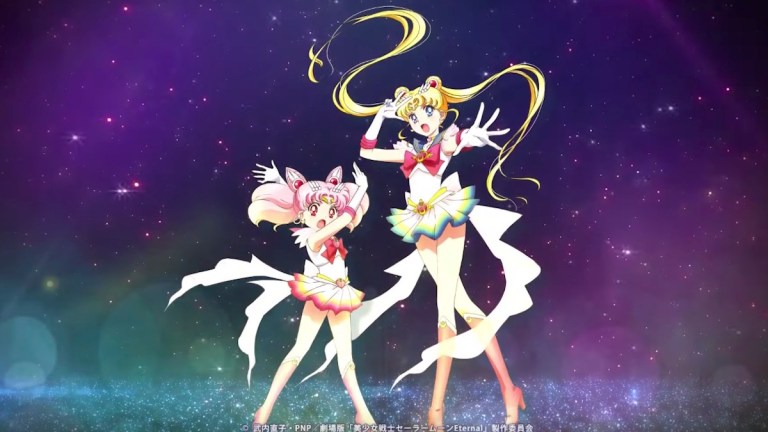 Once again, we come to the last day of the sixth month — June 30th — known to Moonies far and wide as the birthday of our lunar queen and her pink-haired daughter, and… you know… I should know by now not to be surprised when some huge piece of Sailor Moon news comes our way on this holiest of days, but by Serenity, they got me again!
Two years ago today, Sailor Moon Crystal's creative team announced that the fourth arc of the manga, "Dream," would not be adapted into a fourth season of Sailor Moon Crystal, but rather two feature films. This naturally raised a lot questions about how faithfully it would be able to adapt the arc on the matter of running time alone, but we did a little math and concluded that the only way it would be possible for Crystal to maintain its hardcore fidelity to the manga would be for each of these films to be over two hours in length, not something often done with animated features but not unheard of.
Since this announcement, there's been more or less radio silence on the matter, leaving many fans to wonder if the project had been postponed or even shelved altogether, but we finally got an update.
According to this teaser trailer, Sailor Moon Eternal will debut in 2020, and damn it's nice to see these promotional images of the character designs looking so good. Watch it here:
Thank Serenity Eternal stuck with the much improved look of Crystal: Season III over what the first two seasons did. With director Chiaki Kon, who oversaw the much improved third season, helming the project, there's a lot of hope for how these films will turn out, but there are still a few questions raised by today's announcement.
read more: The Essential Episodes of Sailor Moon R
First off, Crystal has been dropped from the title. This project is now called Sailor Moon Eternal, which might be cause for concern. In the manga, Sailor Moon's power-ups come at the end of each arc, rather than the beginning of the next one, so her Eternal form is properly a part of the Dream arc. But it does make me wonder if this project is titled Eternal because that's what's going to happen at the end of the second film or because they've changed their minds and are squeezing the entire Dream arc into one film with Sailor Moon going Eternal at the end, and having the second film be the Stars arc, in which Usagi is Eternal Sailor Moon for the entire story.
Keep in mind, they've already condensed the project from full broadcast seasons to feature films, and as good as Season III was, it didn't inspire quite enough goodwill to erase the suspicion Seasons I and II instilled about Toei's cost-cutting ways. Hacking and slashing with little care for how it might piss the fans off is completely within the realm of possiblity, given their track record in recent years.
read more: The Essential Episodes of Sailor Moon Season 1
Hopefully Sailor Moon Eternal may just be the name of the series now that it's segued into feature films. Maybe we'll end up with two Eternal films to cover the "Dream" arc, followed by two Eternal films to cover "Stars." Stranger things have happened, and this is a only a teaser trailer announcement for a film not coming out until next year, so anything is possible!
In any event, Happy Usagi Day!