News
Ruby Rose Quits Twitter After Batwoman Casting Controversy
The gender fluid Ruby Rose quit Twitter this weekend after much online criticism for "not being gay enough" to play Batwoman.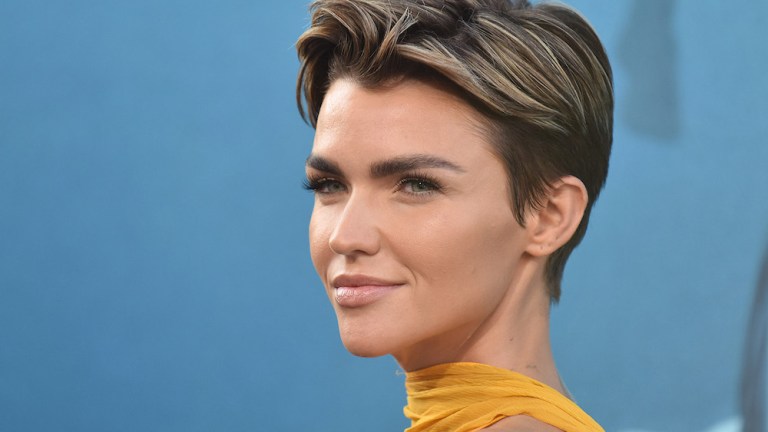 The internet is an amazing tool. A digital interconnected resource that allows people to learn, communicate, and collide in ways never realized, there once was a time where many thought it was the gateway to a paradise of cultural betterment. Then social media happened. Perhaps that is why Ruby Rose, CW's pick to star as Batwoman, has elected to leave the social media platform indefinitely after being accused online for not being gay enough to play a fictional, lesbian superhero, even though Rose is very much of the LGBTQ community, preferring to be identified as "gender fluid." For some that fluidity was cause enough to start gathering the digital pitchforks.
 As a consequence, Rose took to Twitter to announce what is at least a temporary freeze on participating in the social media platform.
further reading: Everything You Need to Know About Batwoman on CW
"Where on Earth did 'Ruby is not a lesbian therefore she can't be Batwoman' come from?" Rose wrote before leaving the social media service. "Has to be the funniest most ridiculous thing I've ever read. I came out at 12? And have for the past five years had to deal with 'she's too gay,' how do y'all flip it like that? I didn't change. I wish we would all support each other and our journeys." She went on to write that she's taking a "break from Twitter to focus all my energy on my next two projects. If you need me, I'll be on my Bat Phone."
The irony of this is that unlike recent social media "takedowns," such as James Gunn, or in how Kelly Marie Tran and Daisy Ridley were driven to quit social media after being harassed, this is not so much a response to a coordinated right-wing effort to troll a celebrity or derail a career. Rather it was mostly liberal minded folks, many of whom are also identify as LGBTQ, not being pleased with either Rose's fluidity or the fact that unlike Batwoman's alter-ego, Kate Kane, Rose is not Jewish.
Rose has, however, long been publicly out and open about her sexuality. Saying she is gender fluid, she also identifies as gender neutral and spoke publicly of considering transitioning to a male body while growing up, before deciding she is currently content to identify as a woman. She has publicly had several long-term relationships with other women and can get candid about her sexuality.
further reading: Elseworlds Explains Arrowverse Batman Status
Read the Den of Geek SDCC 2018 Special Edition Magazine Here!
And yet, here are some of the hot takes that took her off Twitter.
Rose is still of course scheduled to play Batwoman, beginning with the December crossover event of the "Arrowverse" on CW shows like Arrow, Supergirl, and The Flash. Rose is scheduled to then star in a Batwoman TV series next year. You can find her original happy celebration of the news in the Instagram post right below.