News
Rotten Tomatoes Holds Justice League Score… and Reviews
Rotten Tomatoes is holding its score for Justice League until midnight, and it is also not aggregating any reviews until then either.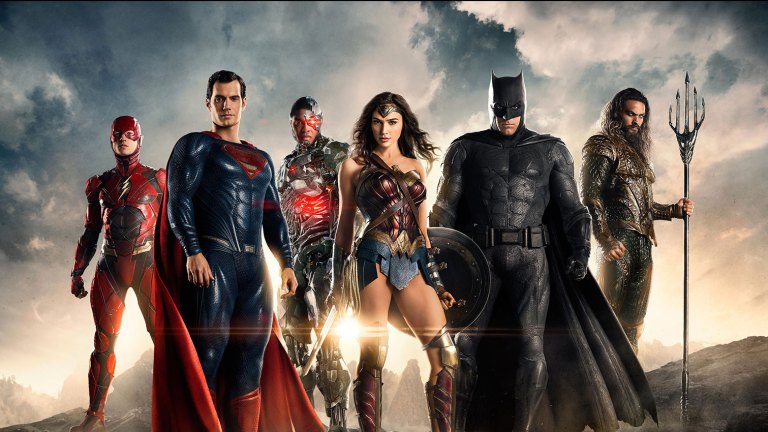 When Rotten Tomatoes started, it was a brilliant and unprecedented aggregate the pulled together the opinions of a diverse group of critics and film journalists from across old and new media alike, offering a destination for moviegoers to peruse a variety of essays and analyses on any given movie. It still does all that… but at least with Justice League, they are waiting until the absolute last minute.
It was revealed yesterday that Rotten Tomatoes planned to reserve revealing the Tomatometer score for Justice League, WB's pricy and hotly anticipated superhero epic, until 12:01am EST on Thursday—the pre-dawn morning of the day the film opens to evening screenings. This is in conjunction with the premiere of Rotten Tomatoes' Facebook show, "See It/Skip It," which will premiere by revealing the percentage score of positive vs. negative reviews regarding Justice League. It's a further curiosity as WB owns a minority share in Fandango, the parent company of Rotten Tomatoes. And after the release of Batman v Superman: Dawn of Justice was greeted to infamously negative reviews, there is even more sensitivity around Justice League's arrival.
Still, this delay is unusual since the embargo for Justice League went up last night at 2:50am EST. There is a cornucopia of reviews out there—including our lightly positive one here—which range from the solid to the fanged. In a certain way, this is inadvertently causing moviegoers and consumers to seek out individual reviews this morning and through the rest of the day, allowing them to consider each critic's words, as opposed to Rotten Tomatoes' number. However, it is even more commodifying the RT score. Personally, we are big proponents of Rotten Tomatoes and its role in the modern moviegoing landscape. Yet Martin Scorsese's words about turning film criticism into how "you'd rate a horse at the racetrack or a restaurant in a Zagat's guide" sound much more prescient when RT is not curating a variety of opinions as they come in for a reader to explore, but is instead offering a number on the day of release that is final and all pre-packaged. Nothing else need be considered. Like that Consumer Reports grade next to Scorsese's proverbial product.
Until your number's up though, we recommend seeking out actual film criticism and enjoying the unique and nuanced views on the superhero extravaganza. You have a day before all of that gets lost in the fanfare of the final grade.