News
Ron Howard's Beatles Live Documentary Will Include 1965 Concert at Shea
Eight Days A Week, Ron Howard's upcoming Beatles concert documentary, promises unseen footage.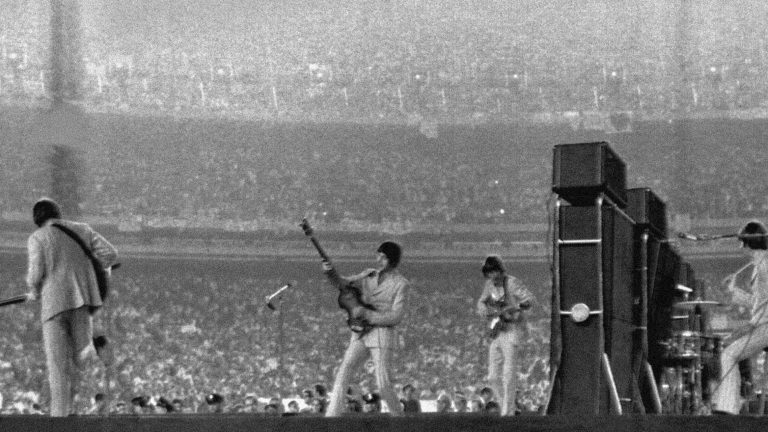 Ron Howard's upcoming Beatles live documentary Beatles: Eight Days a Week — The Touring Years will include a half hour of the band's 1965 Shea Stadium Concert. The band performed hits like "A Hard Day's Night," "I'm Down," "Everybody's Trying To Be My Baby" and "Dizzy Miss Lizzy" in the first stadium rock concert. There were more than 55,000 people in the audience.
The Shea Stadium show was filmed about a year and a half after the Beatles invaded America with their record-breaking appearances on The Ed Sullivan Show, an introduction to the band that was so popular even criminals took the night off. Ed Sullivan's people offered up the cameras to film the concert, which was first caught by 14 35mm cameras and later remastered in 4K format by Giles Martin and Sam Okell at Abbey Road Studios.
Ron, I'm begging you, give us something we haven't seen. I'm putting a lot of trust in you here that you will find footage that Beatles fanatics haven't already been trading on poor-quality bootleg copies. I'll give you an example. There is video footage of a live performance of "You Can't Do That," where Lennon is doing the solo. Lennon didn't have many guitar solos in performance, so the cameras were set on Harrison, who was singing the backup with McCartney. We hear Lennon's solo, but we don't see his fingers. We want to see his fingers. That can't possibly be the only filmed footage of that song. It was done at more than that one show. Even if Lennon told all the professionals to turn off the cameras because he was shy about his live work, some fan must have scored that footage. Your job, as the director of what will probably be the definitive live encapsulation of the band, is to get into your inner Opie and find that footage. You amazed us with Cocoon and Splash. You uncovered conspiracies in Angels and Demons and The Da Vinci Code. Amaze us with uncovered footage.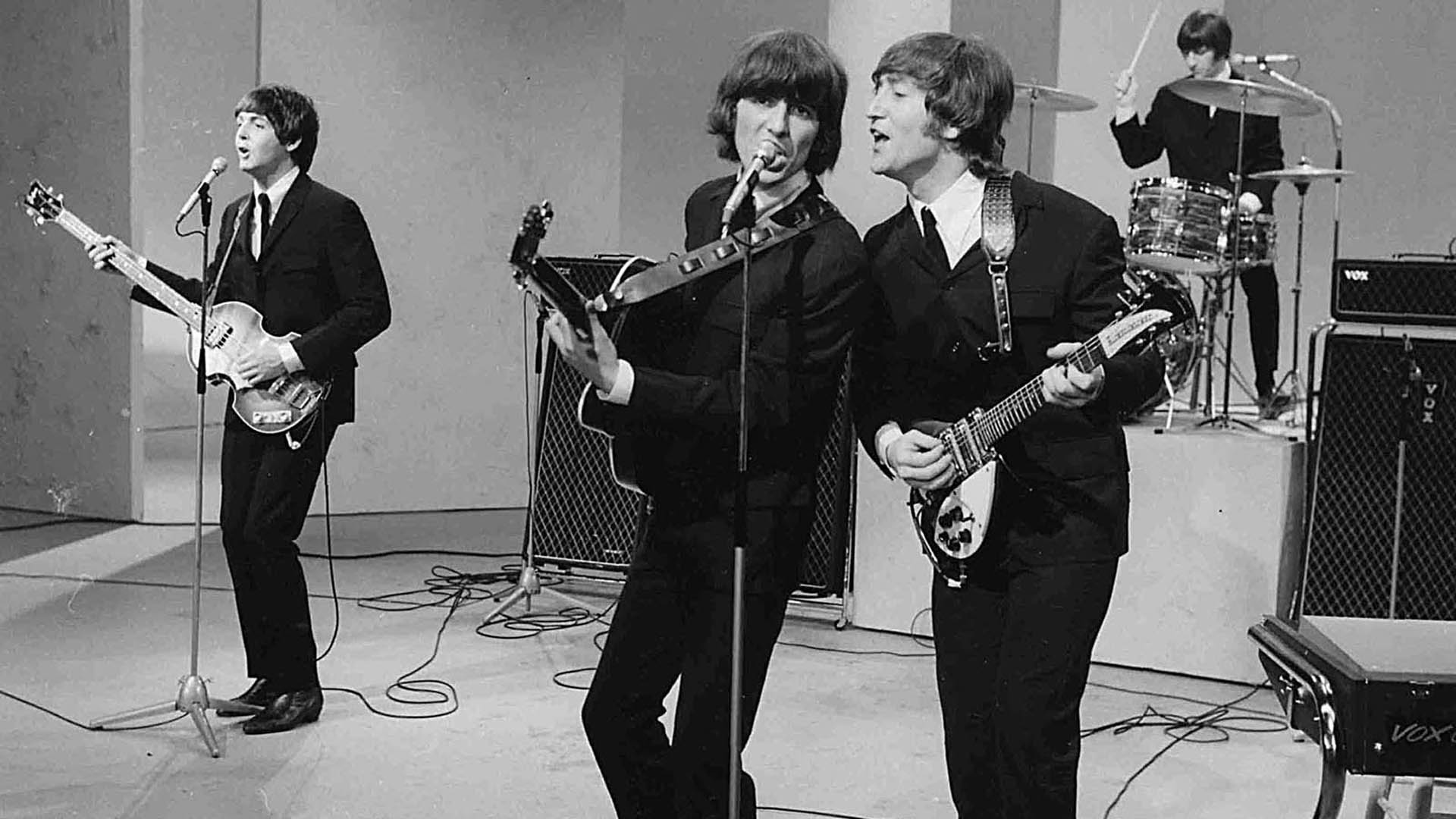 "This is the greatest pheonomon of the century so far," opens the new trailer for the upcomign Beatles concert documentaryThe Beatles: Eight Days a Week — The Touring Years. The Beatles are known as a studio phenomenon, bringing new chords, time signatures and sonic landscapes  to rock and roll and creating rock music. But the band started off as a wild, leather-clad, north of England stage act. Cursing and smoking on stage when John Lennon wasn't peeing on nuns' heads or wearing toilet seats and making fun of spastics. Then Brian Epstein put them in collarless Pierre Cardin suits and unleashed them on the unwitting south.
Ron Howard's documentary on The Beatles concert years, The Beatles: Eight Days a Week — The Touring Years film will debut Sept. 17 on Hulu. The documentary will hit select U.S. theaters  on Sept. 16.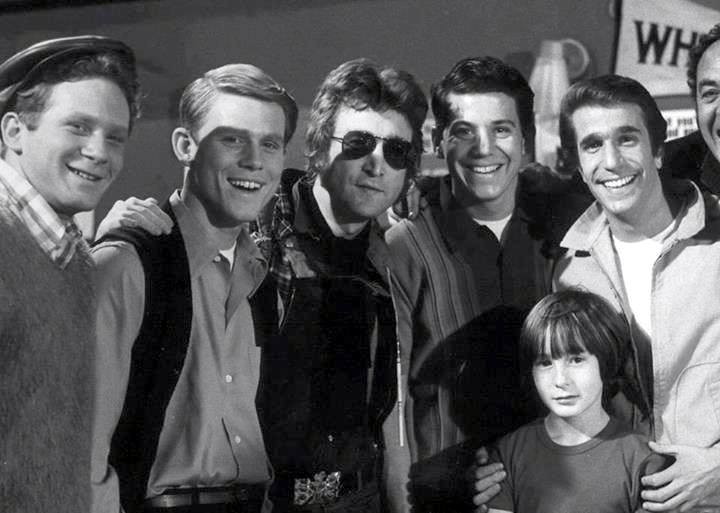 Hulu nabbed exclusive U.S. streaming rights to the authorized doc in May. Hulu is partnering with indie distributor Abramorama on the film's U.S. theatrical release.
There have been several Beatles documentaries in the past, but Academy Award-winning director Howard promises extensive coverage. For those of us who have been collecting bootlegs for all these years, we can only hope he uncovers something we haven't seen. White Horse Pictures and Apple Corps'  The Beatles: Eight Days a Week — The Touring Years covers the band's early days playing the Cavern Club in 1962, all the way through to their final (official) concert at San Francisco's Candlestick Park in August 1966. The film was made with the full cooperation of surviving Beatles Paul McCartney and Ringo Starr, as well as John Lennon's widow, Yoko Ono Lennon, and George Harrison's widow, Olivia Harrison.
 "We were kids," McCartney says in the trailer. "We were all pretty scared."
The Beatles have been well documented on film. In 1964, John Lennon, Paul McCartney, Ringo Starr, and George Harrison starred in Richard Lester's mock documentary A Hard Day's Night. A year later, Lester put the Fab Four at the forefront of his James Bond parody Help! Lester cast Lennon as Private Gripweed in the anti-far comedy How I Won the War in 1966. Lennon decided he wasn't an actor, but wrote Strawberry Fields Forever while filming in Spain. The Beatles directed and produced their own influential home movie Magical Mystery Tour before they were animated in film version, there was already a Beatles cartoon on TV, in  Yellow Submarine. The band closed their careers with the cinema verite film documenting their breakup Let It Be.
After the band's breakup, Harrison produced Monty Python's Life of Brian and started his Hand Made Films. Ringo Starr starred in The Magic Christian, Candy, Blindman, Caveman, and Ken Russell's Lisztomania. Lennon and Yoko made experimental films,
During the 90s, The Beatles released the 10-hour documentary series The Beatles Anthology and Martin Scorsese directed the documentary George Harrison: Living in the Material World for HBO.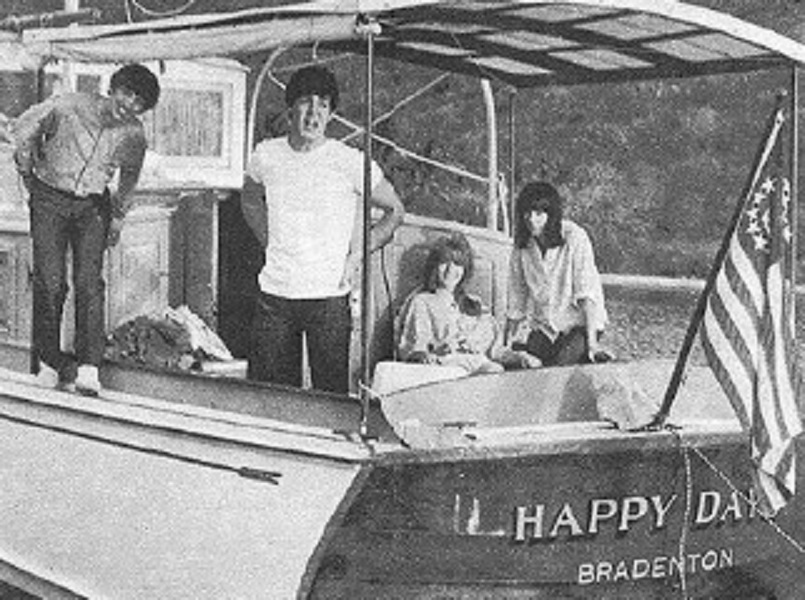 Opie Cunningham always wanted to be a Beatle.  From his days as Sheriff Andy's kid on The Andy Griffith Show through his Happy Days as a teenager finding a thrill on "Blueberry Hill." The Beatles never covered "Blueberry Hill," at least it was never captured on tape, but Fats Domino did show off a bling ring to Paul McCartney on their first American tour. 
Apple Corps Ltd. and Universal Music Group announced global release plans for The Beatles: Live At The Hollywood Bowl, a new album that captures the joyous exuberance of the band's three sold-out concerts at Los Angeles' Hollywood Bowl in 1964 and 1965.
A companion to The Beatles: Eight Days A Week – The Touring Years, Howard's authorized and highly anticipated documentary feature film about the band's early career, The Beatles: Live At The Hollywood Bowl will be released worldwide on CD and for digital download and streaming on September 9.
The Beatles' Love album became available for streaming one minute after midnight on June 17. A lushly pared-down acoustic version of The Beatles' classic ode to the six string, "While My Guitar Gently Weeps," premiered as a music video on Vevo under a limited partnership between Apple Corps and Cirque du Soleil. 
The late great George Martin and his son Giles worked day and night at Abbey Road Studios remixing and mashing up master recordings for an audio companion to the stage production, The Beatles LOVE by Cirque du Soleil.