News
Rolling Stones North American Tour Postponed
The Rolling Stones' No Filter tour dates get filtered as Mick Jagger gets medical treatment. Hold on to your tickets.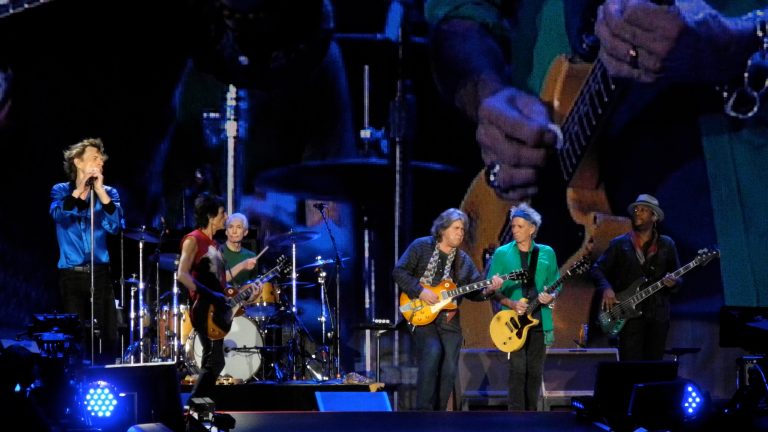 The Rolling Stones are postponing the upcoming U.S. and Canada dates on their No Filter Tour so Mick Jagger can receive medical treatment, according to Variety. The Rolling Stones kicked off their 'No Filter' Tour in Ireland last May. The North American leg of the tour was expected to start April 20 in Miami.
"Unfortunately today the Rolling Stones have had to announce the postponement of their upcoming U.S./Canada tour dates," The Rolling Stones announced on on Twitter. "We apologize for any inconvenience this causes those who have tickets to shows but wish to reassure fans to hold onto these tickets, as they will be valid for the rescheduled dates, which will be announced shortly."
"Mick Jagger has been advised by doctors that he cannot go on tour at this time as he needs medical treatment," the band's publicist said in a press release. "The doctors have advised Mick that he is expected to make a complete recovery so that he can get back on stage as soon as possible."
Rolling Stones' Their Satanic Majesties Request Not Just Sgt. Pepper Copy
Jagger, 75, is expected to make a full recovery. No further details of his condition were given.
"I'm so sorry to all our fans in America & Canada with tickets," Jagger wrote on Twitter. " I really hate letting you down like this. I'm devastated for having to postpone the tour but I will be working very hard to be back on stage as soon as I can. Once again, huge apologies to everyone.".
Further reading: The Occult Influences of Sympathy for the Devil
The Rolling Stones' No Filter Tour Postponed Shows:
Miami, April 20

Jacksonville, April 24

Houston, April 28

New Orleans, May 2

Glendale, May 7

Pasadena, May 11

Santa Clara, May 18

Seattle, May 22

Denver, May 26

Washington DC, May 31

Philadelphia, June 4

Foxborough, June 8

East Rutherford, June 13 and 17

Chicago, June 21 and 25

Canada, June 29
There's no word yet on when the shows will be re-scheduled but fans are encouraged to hold onto their tickets, which will be honored at the rescheduled shows, tour promoters AEG Presents and Concerts West promise.
Culture Editor Tony Sokol cut his teeth on the wire services and also wrote and produced New York City's Vampyr Theatre and the rock opera AssassiNation: We Killed JFK. Read more of his work here or find him on Twitter @tsokol.