News
Rock Hall 2017: Remembering Tupac The Film Star
We honor Tupac's induction into the Rock and Roll Hall of Fame by looking back at the legendary rapper's film career.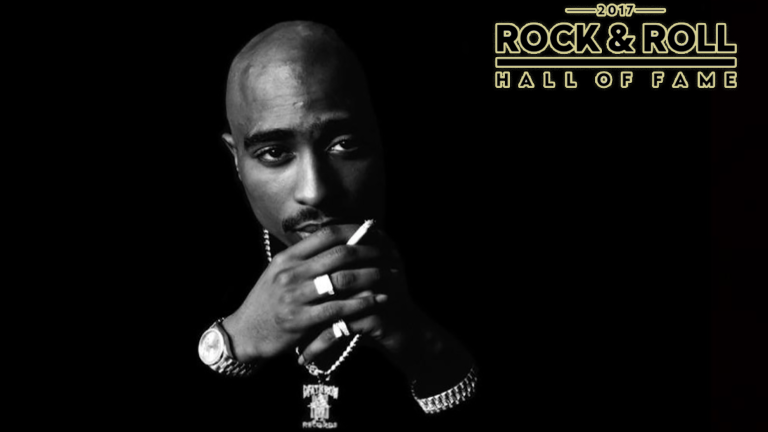 Rap legend Tupac Shakur, who was shot dead at the age of 25 after seeing a Mike Tyson fight in September 1996, was inducted into the 2017 class of the Rock and Roll Hall of Fame. Pac didn't flash intricate hip hop patterns in his spoken word street symphonies. He spoke simple truth, powerful truth, sometimes painful, sometimes hopeful, always authentic. Whether he rapped over crazy beats bolstered by samples of Stevie Wonder's harmonica or the simple acoustic guitars of Michael "Fish" Herring on "Thugz Mansion," Shakur kept it real. He brought that same slice of reality to the big screen.
Shakur didn't even show up on set to audition for his first major acting role as Bishop in the 1992 gansta classic, Juice. According to writer and director Ernest Dickerson, Pac came by to support his friend Treach from Naughty By Nature, who was up for a part. Dickerson asked Tupac to read for the role of Q, which ultimately went to Omar Epps, but nailed the rhythms of Roland Bishop of the Wrecking Crew.
Shakur made his first film appearance in a cameo in the 1991 horror comedy Nothing but Trouble, the only movie to be directed by Dan Aykroyd. Tupac was 13 when he made his acting debut at a benefit production of A Raisin in the Sun at the legendary Apollo Theatre. He brought his stage voice to his "Holla If Ya Hear Me" single in 1993, and brought subtle screen acting to Poetic Justice, opposite Janet Jackson, a year after Juice.
In 1994, Shakur starred as Birdie in Above the Rim. Bullet, Gridlock'd, and Gang Related all came out after his death, He was next set to star in the Hughes brothers' film Menace II Society. Allen Hughes believed Shakur "was bigger than the movie."
Tupac Shakur's life and death were cinematic. Documentaries have explored the events leading to his tragic end, and an upcoming biopic will fill in the drama. The unsolved deaths of Tupac Shakur and Biggie Smalls were chronicled in the 2002 documentary Biggie & Tupac, directed by Nick Broomfield. National Geographic dedicated a segment of its The '90s: The Last Great Decade? documentary series to Tupac's death. USA will probe the ongoing mystery in the upcoming true crime series Unsolved.
The Tupac movie All Eyez on Me, starring Jamal Woolard, is expected to open in 2017. 
The Rock and Roll Hall of Fame Induction Ceremony premieres on Saturday, April 29th at 8 p.m. on HBO.