News
Rock Hall 2017: Journey's Place in Pop Culture
We dive into Journey's deepest cuts in honor of their Rock and Roll Hall of Fame induction.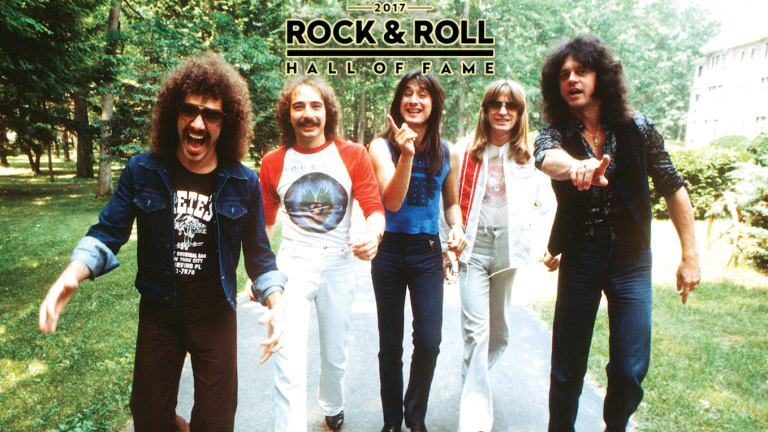 Once a progressive rock band, by their 1978 fourth album Infinity, Journey transformed into one of America's biggest commercial pop rock acts. The formula of the band's heartfelt compositions and lead singer Steve Perry's larger than life voice made Journey inescapable during the '80s and beyond, leading to their long overdue introduction into the Rock and Roll Hall of Fame in 2017.
Their chart success is undeniable; Journey has 18 Top 40 singles in the U.S., but no number ones, the second most behind fellow inductees Electric Light Orchestra, whom have had 20. Through their hits, Journey permeated pop culture on a deep level, keeping the band on the road and their legacy alive.
From licensed video games (1982's Journey Escape for Atari and an 1983 arcade game from Bally Midway simply called Journey) to touchstone television moments like the final scene of The Sopranos series finale, we take a deeper look into Journey's influence on the entertainment world in the first of our Double Take: 2017 Rock Hall Inductees series.
The Rock and Roll Hall of Fame Induction Ceremony premieres on Saturday, April 29th at 8 p.m. on HBO. 
Watch our Journey video below!