News
Rick and Morty Inspires $14k Szechuan Sauce Sale
Somebody just bought a thing of Mcdonald's Szechuan sauce for $14k. Luckily, there aren't any pressing causes that need money right now.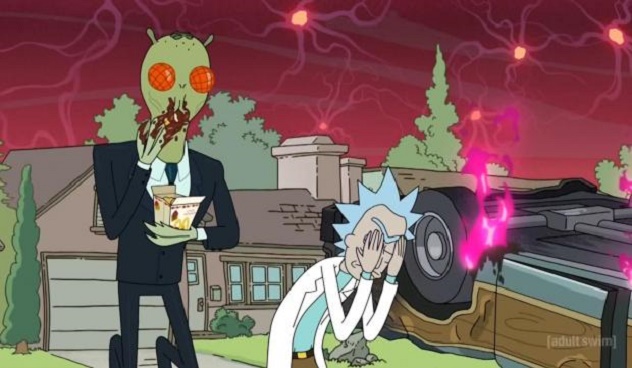 Today in very important news, originally reported by respected news magazine Time, some total freak Rick and Morty superfan bought an old 1998 packet of limited-time Mulan Szechuan McNugget dipping sauce off eBay for the low, low price of $14,700. Per the listing, the seller found it while cleaning out a "really old car" he'd just bought.
He adds, "I hope somebody who wants to eat some 20 year old gnarly sauce gets this.. I would prefer not to sell it to a collector."
It's unclear why he'd prefer the buyer eats the gnarly old sauce. It casts a dark shadow over this otherwise fun and light news story, since we are now forced to assume his desire to sell gross old sauce to people and then think about them eating it is in some way tied to something we'd rather not think about, like that German guy who ate the other German guy.
In fact, in a way, it's exactly the same thing. Think about it.
Also disturbing is that we don't actually know for a fact that the buyer is a Rick and Morty superfan. He might just be someone who wanted to eat the old sauce real bad. Maybe he's Rick! Maybe Rick is alive and real, Morty. I know you didn't expect your mind to be blown so many times by the end of this news blurb about Mulan Szechuan sauce, but here you are, your mind scattered to the four corners of the earth. We accept no responsibility.
More sauce-based news as it develops. Our slogan isn't "Den of Geek: your #1 source for spooky, horrible McDonald's sauce-based news" for nothing.