Features
Return of the Marvel Legends
Report from Toy Fair 2013.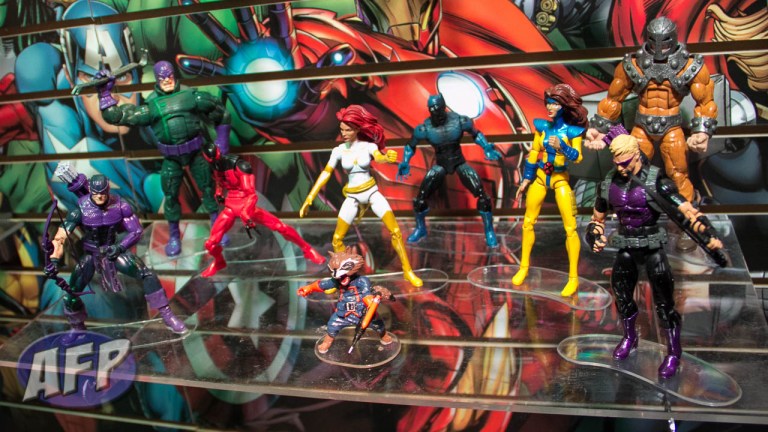 The storied Marvel Legends franchise, originally produced by Toy Biz before being bought out by Hasbro, made its return in 2012 to a terrific fan response. But 2012 is long gone now and there was no Mayan Apocalypse. Big score for toy fans! At Toy Fair 2013 the toy giant Hasbro started the festivities with a bang. The wave of product that they boasted Saturday at their invite only press event showed off what is sure to be a banner year for their highly popular Marvel Legends 6-inch (and up) line of figures. Not only are we getting the regular new wave of Legends, fans will be treated to the Legends equivalent of Iron Man 3 Legends and The Wolverine Legends 6-inch figures, making for a grand total of almost thirty new Marvel Legends figures in 2013. And all of the lines will include a BAF piece (Build-A-Figure) to make a super deluxe Marvel Legend. In the words of Chandler Bing, "could I beeeeee more excited?" Better start that side action figure fund because this year is going to cost a bundle for all of you die hard toy junkies and "completists." Here is a look at the newest wave that will be hitting shelves in the near future along with the Chase and Variant figures. We start Part 1 of the Den of Geek "Return of the Legends" series with the officially labeled ML stamped flagship line while the next two will be Iron Man 3 Legends and The Wolverine Legends related.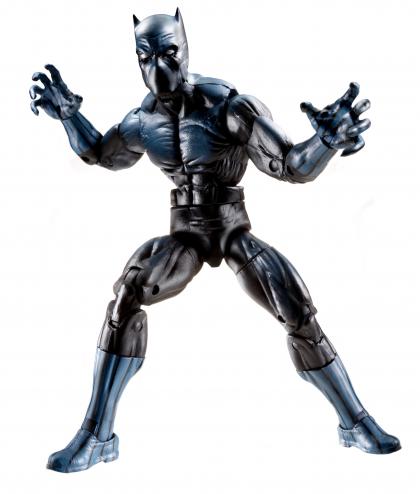 Black Panther
Everyone's favorite Wakandan is finally back in 6-inch form after a 10 year hiatus. The Black Panther or T'Challa to those who are aware that the King of Wakanda is like the Jackie Robinson of superheroes; the first Black comic book character to have his own series after appearing in an issue of The Fantastic Four in 1966. Paving the way for other characters like Luke Cage and The Falcon, Black Panther is the rightful heir to the throne of Wakanda in Africa where they are blessed with the world's most powerful element, Vibranium, after a rogue meteorite hit them. It is considered to be the strongest element in the world and it is what Captain America's shield is made of, hence the shield's indestructability. This is sure to be a hot piece considering that the figure from over a decade ago fetches anywhere from $40 to $80 on the secondary market. It is rare that they make a Black Panther to begin with so this is a must have for Legend freaks.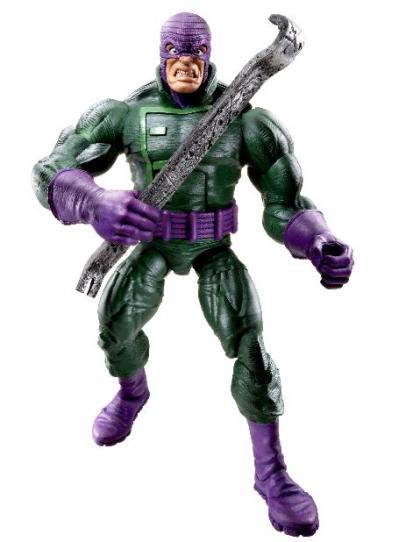 The Wrecker or Bulldozer
Last year we were finally able to get half of Marvel's Wrecking Crew in Legends form in awesome sculpts of Thunderball and Piledriver. However, when you order a case; you do not know which one you are going to get leaving collectors scrambling for the one they did not get. Having totally underrated villains like The Wrecking Crew make their appearance in Marvel Legends form really has restored my faith in the line giving what some consider to be "B-List" baddies a shot at plastic immortality. The Crew has taken on everyone from Spider-Man to The Avengers, Thor and even The Runaways. The Wrecker was an HTF (Hard to Find) Marvel Universe figure to find in 3¾ size, so I imagine that the magical crowbar wielding leader of the gang will be a hot item. The good news is if you don't get him, you get an excellent new Bulldozer, a character that is rarely made into figure form save for a two-pack from the Marvel Universe line with The Thing. Bulldozer is kind of like a less chunky Juggernaut, but no matter what figure you get, it's a win-win. You will finally have the whole Crew! (Hasbro has made note that Bulldozer will be the variant therefore making it harder to find)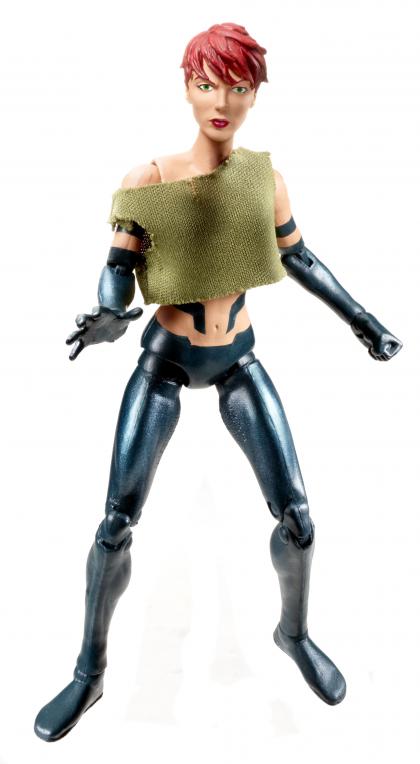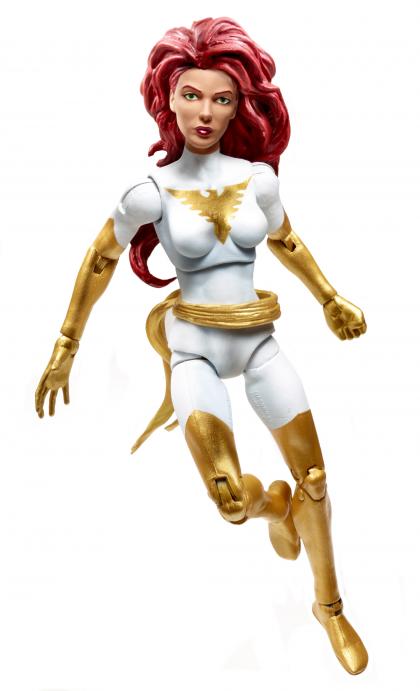 Jean Grey, Age of Apocalypse Jean Grey and Phoenix Variant
The legendary first lady of the X-Men is getting all sorts of attention from the plastic Gods in 2013. Jean is one of Professor X's original X-Men, a mutant born with both telepathic and telekinetic powers. She is also at the center of one of the most classic storylines in X-History, The Dark Phoenix Saga. The Saga was a watershed moment in the history of everyone's favorite mutants, when the highly intelligent and talented love of Cyclops' (and Wolverine's) life became the physical embodiment of the cosmic Phoenix Force. It is imperative to read the classic Claremont and Byrne tale in trade paperback form to fathom the ripple effect that Jean Grey has had on the X-world of today. Also available is the Age of Apocalypse Jean, another classic Marvel tale of mutant lore that is also a must read legendary story in the X-Men canon. Top that off with a White Phoenix Variant and you have three female figures who make for three VHTF figures all at once let alone one at a time. I think I like AOA Jean the best of this new crop and was never a fan of her X-Factor costume much and Phoenix, in my opinion, has been done to death. Still I have a problem so I will pick it up if I can find it! Good luck fellow toy hunters.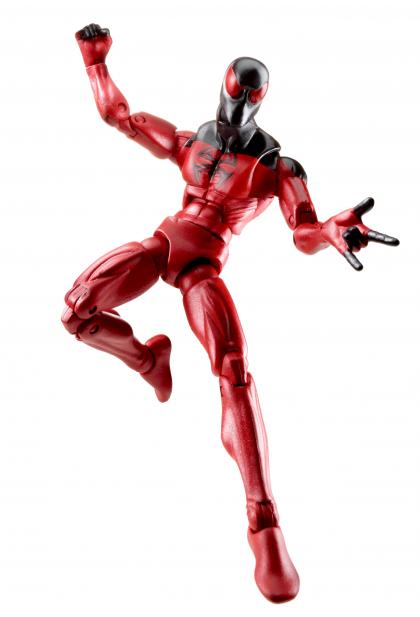 Scarlett Spider
All of the rumblings about the new swing that the Amazing Spider-Man/Superior Spider-Man comic book franchise is taking, it is nice to get away from the main Spidey and go to the fringe of the webbed world with Kaine Parker. I am really bummed with the way they have handled the ASM/SSM comic and it is cool to see the Scarlet Spider in his new duds. Spidey figures are always popular and last year's "Big Time" Spider-Man and Future Foundation Spider-Man were very hot items. This is one awesome looking figure and a far cooler costume than the old blue sweatshirt look that the Scarlet Spider used to wear. Kaine was one of the clones created by the Jackal in an attempt to make a perfect version of Peter Parker, aka your friendly neighborhood Spider-Man. This new addition to the Legends line is a welcome one and this will be a terrific web slinging display piece.
Classic Hawkeye and Modern Hawkeye Variant
If I had a nickel for every time I have lost on eBay trying to win the original Marvel Legends Hawkeye from over a decade ago, I would have $200 extra walking around money. I am not kidding. I have lost over 40 auctions for the original Marvel Legends piece from Toy Biz Mint-in-package with Sky-Cycle. Cut to a big movie last year called The Avengers and Clint Barton/Hawkeye is a hot commodity all over again. Not only is Hasbro releasing a classic Hawkeye that looks just like the one I still covet; there is a modern variant of the figure and it is an awesome hybrid of Ultimate Hawkeye and movie Hawkeye. Somehow they struck a great balance and both figures look amazing. The Avengers 3¾ inch figures over the summer of 2012 were up to $40 apiece at one point and that's a much smaller figure. This is easily number one on my wish list. I want them both and I want them NOW. And I want the one that I never won on eBay. Basically I want all three now.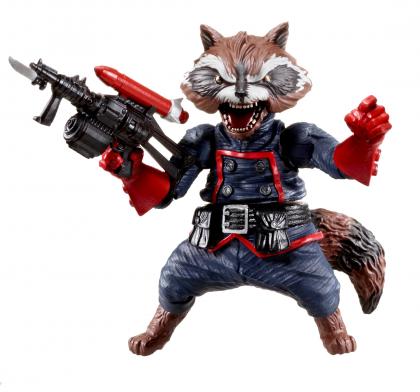 BAF (Build-A-Figure) Rocket Rackoon
Marvel's signature Build-A-Figure is back in full effect with pieces of none other than the Guardians of the Galaxy's Rocket Racoon as the big, bad BAF! Naturally this is a smart move to tie in with the beginning of shooting the new GOTG movie from Director James Gunn, produced by Marvel Studios. This is easily the best iteration of Rocket that I have seen yet. He looks ferocious and totally badass. Hopefully the producers of the film can take a cue from this design for the proposed CGI character in the feature film slated to be released next year. I think this is a plucky, fun choice for a BAF and may be one of the most popular yet.