News
Report: Warner Planning Akira Trilogy, Christopher Nolan Involved?
Exclusive: we've had word that Warner Bros. is now planning 3 Akira films, and that Christopher Nolan could be involved.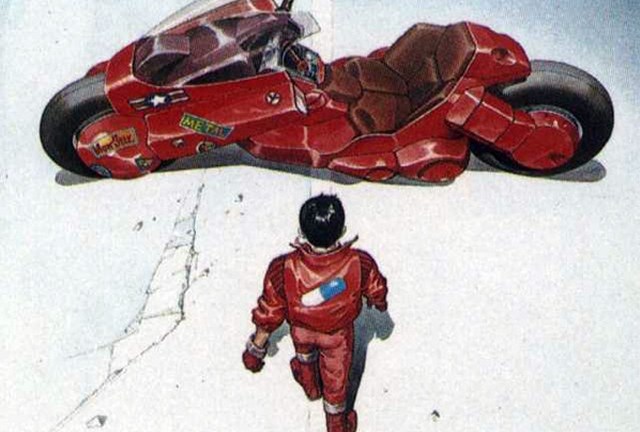 Akira is one of those on again, off again projects that has haunted Hollywood for years. Word that Warner Bros. had rights to adapt Katsuhiro Otomo's classic manga and anime first broke in 2002, and news about the movie has faded in and out occasionally ever since.
At one stage, Keanu Reeves was thought to be attached. Later, it was said that director Jaume Collet-Serra was in line to make it, with Garrett Hedlund and Kristen Stewart said to be among the cast. But Reeves' name was soon detached from the project while Collet-Serra, who was asked about Akira by Collider last March, said the future of the adaptation was "a Warner Bros. question."
Since then, it's been announced that Akira's still happening with the movie being handled by Leonardo DiCaprio's production company, Appian Way, and Sons of Anarchy screenwriter Marco J. Ramirez penning the script.
We've now heard from a source close to Warner Bros. that the studio is planning to make a trilogy of films based on Akira – all the better to do justice to Otomo's sprawling dystopian sci-fi yarn, perhaps.
Most intriguingly of all, we're told that Christopher Nolan has met with a previously attached filmmaker (who we can't name here) within the past three months to talk about the project.
We're also told that Collet-Serra is no longer involved with Akira, which chimes with a story by The Hollywood Reporter back in June.
It was recently announced, of course, that Nolan's next film is out in July 2017. As ever, it's a project shrouded in secrecy. Could that film be Akira? It's a far-fetched notion, perhaps, but its positioning as a summer film certainly suggests that Nolan has something major in store, and a big-budget adaptation of Akira could fit that bill. And while Nolan has the kind of industry clout to make just about anything he wants, his prior relationship with Warner – and his history with Leonardo DiCaprio on Inception – might add weight to the Akira theory.
On the other hand, it could be that Nolan's involved as a producer rather than director, as he was on Man of Steel. While we're treating what we've been told as a rumor for now, it's undeniably a fascinating one. With Nolan's mystery film less than two years away, we'll surely have confirmation on this in one way or another very soon.