News
Random Acts Of Flyness Trailer Features a Mix of Genres
The new Random Acts Of Flyness trailer teases a surreal exploration of all-too-real scenarios.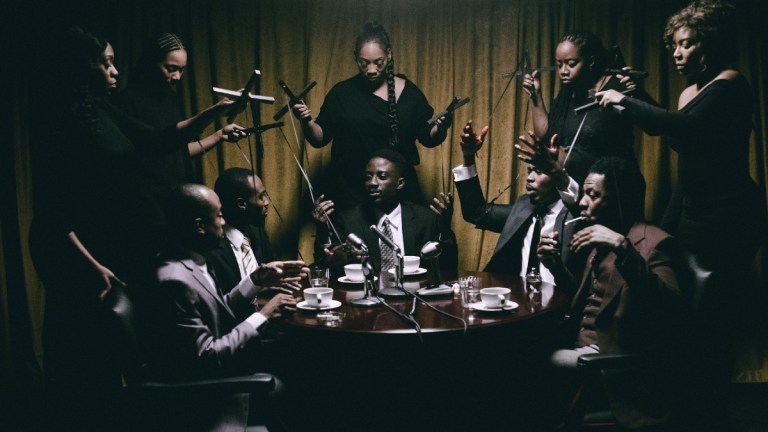 The rhythm in the Random Acts Of Flyness teaser trailer is a thing of beauty. The new late-night series from artist Terence Nance (An Oversimplification of Her Beauty), explores "evergreen cultural idioms like patriarchy, white supremacy and sensuality from a new, thought-provoking perspective," according to HBO. The six-episode season premieres Friday, Aug. 3 at midnight ET.
The rhythm comes from Nance, who composes the music as well as writes, directs, and executive produces the series. He will appear in all six episodes. Nance and his collaborators, which include Dominique Fishback (The Deuce), Whoopi Goldberg (The Color Purple), Gillian Jacobs (Love, Community), Ntare Guma Mwine (The Chi, The Knick), Adepero Oduye (Pariah, The Big Short, 12 Years a Slave), Natalie Paul (The Deuce) and Paul Sparks (Boardwalk Empire), weave together such themes as ancestral trauma, history, death, the singularity, and romance.
The trailer show a very diversified series of shots. The series appears to go through several genres, including horror and a musical, to tell their stories.
Random Acts Of Flyness is a "fluid, stream-of-conscious response to the contemporary American mediascape," according to the official synopsis.  Each episode will present interconnected vignettes performed by an ensemble cast of emerging and established talent. The show is "a mix of vérité documentary, musical performances, surrealist melodrama and humorous animation."
You can watch the Random Acts Of Flyness trailer here:
Random Acts Of Flyness debuts Friday, Aug. 3 at midnight and runs until 12:30 a.m. ET on HBO.
Culture Editor Tony Sokol cut his teeth on the wire services and also wrote and produced New York City's Vampyr Theatre and the rock opera AssassiNation: We Killed JFK. Read more of his work here or find him on Twitter @tsokol.