News
Psychedelic Rock Pioneer Roky Erickson Dies at 71
The 13th Floor Elevators' Roky Erickson gave his mind and his band to psychedelics, and musicians in Texas and Beyond want more.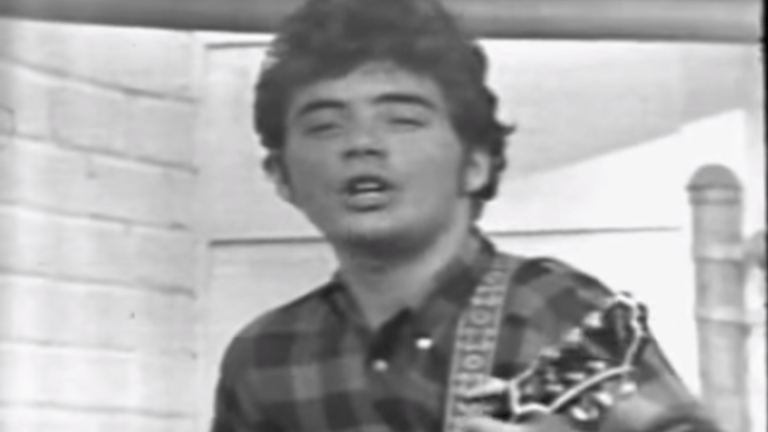 "You're gonna miss me when I'm gone," Roky Erickson sang on his band's biggest hit. The lead vocalist, guitarist and songwriter for the pioneering psychedelic rock band The 13th Floor Elevators was prescient. Musicians in his home state of Texas, and far beyond, are mourning a major inspiration. Erickson died in Austin, Texas, on Friday, May 31, according to Variety. The cause of death was not disclosed. Erickson was 71.
"Erickson had a visionary zeal rarely seen in 1965 when he co-founded the 13th Floor Elevators," his management said in a statement. "The band's original songs, many written with lyricist Tommy Hall, coupled with Erickson's super-charged vocals and guitar, sparked the psychedelic music revolution in the mid-1960s, and led to a new role of what rock could be. Erickson never wavered from that path, and while he faced incredible challenges at different points in his life, his courage always led him on to new musical adventures, one he continued without compromise his entire life."
Roger Kynard Erickson was born July 15, 1947. He started playing piano when he was 5, and picked up the guitar when he was ten. Erikson was 18 years old whene co-founded The 13th Floor Elevators with Tommy Hall and Stacy Sutherland in 1965. The band's first album The Psychedelic Sounds of the 13th Floor Elevators came out on the Houston record label International Artists one year later and with it came psychedelic rock. The singles "You're Gonna Miss Me," which went to No. 55 on the charts, and "Reverberation (Doubt)" dropped in 1966, a year before San Francisco declared 1967 the "summer of love."
The 13th Floor Elevators released four albums between 1966 and 1969. The original lineup of The 13th Floor Elevators reunited for Austin's Levitation festival in May 2015.
The 13th Floor Elevators broke up in 1969, after Erickson was arrested for for possession of a single marijuana joint. Erickson had been diagnosed with paranoid schizophrenia in 1968 and was involuntarily subjected to electro-shock therapy at the Houston psychiatric hospital where he was being treated for mental illness. Facing a 10-year prison sentence when he was arrested in Austin, he entered a plea of not guilty by reason of insanity. Erickson was sent to the Austin State Hospital. After multiple escape attempts he was transferred Rusk State Hospital, where he was given Thorazine along with the electroshock therapy. Erickson was released from Rusk State in 1972.
Erickson recored his debut album Roky Erickson and the Aliens in 1980, and continued releasing albms with that band name until 2004. Erickson released the album All That May Do My Rhyme in 1995 on Trance Syndicate Records, the label run by King Coffee, the drummer the Butthole Surfers drummer.
Erickson singer was destitute by the late 1990s, but he still held a lot of influence. R.E.M., T-Bone Burnett, ZZ Top, Primal Scream and The Jesus and Mary Chain covered Erickson songs for the tribute album Where The Pyramid Meets The Eye: A Tribute to Roky Erickson, which was put to gether by Warner Bros. executive Bill Bentley. The tribute album ultimately led to director Keven McAlester's 2005 documentary You're Gonna Miss Me, which debuted at Austin's SXSW Music Festival.
Erickson performed 13th Floor Elevators songs with the Austin band the Black Angels backing him, and appeared on the Scottish band Mogwai's EP Batcat in 2008.  Erickson recorded the 2010 album True Love Cast Out All Evil with Austin indie rock band Okkervil River, it was his first release in fourteen years. It was also his final solo studio album.
Roky's brother Sumner Erickson, also a musician who played tuba with the Pittsburgh Symphony Orchestra, has been the singer's legal guardian since 2001. Roky is also survived by his son Jegar, and his daughter Cydne Shull.
Culture Editor Tony Sokol cut his teeth on the wire services and also wrote and produced New York City's Vampyr Theatre and the rock opera AssassiNation: We Killed JFK. Read more of his work here or find him on Twitter @tsokol.