News
Prince Legacy Albums Capture Expanding Sound
Prince never stopped exploring sounds or expanding minds, Sony Music will remind us of his Legacy.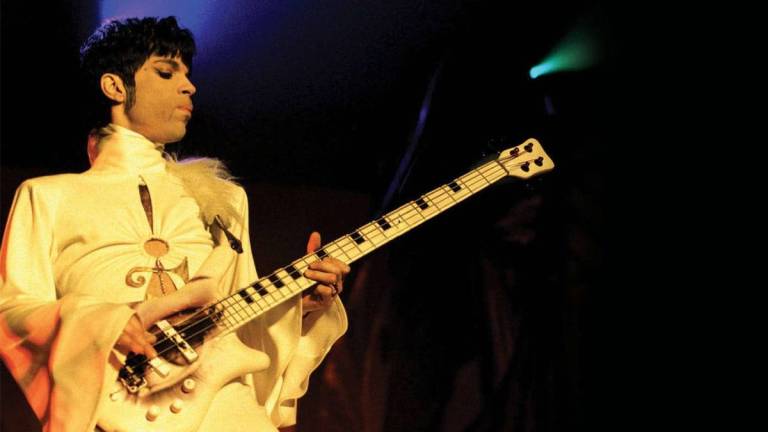 The late multi-instrumentalist, composer and performance master Prince spent his life dancing through genres. The artist, who died in 2016 from an accidental fentanyl overdose, wrote and recorded so much music his record label could barely keep up. He pulled fully-produced ready-to-roll albums from circulation. Each album charted new territory. Prince's estate and Sony Music Entertainment signed an exclusive distribution agreement covering 35 previously released albums, according to Variety.
"The Sony team's enthusiasm and deep knowledge of Prince's music make them the ideal partner to release these iconic bodies of work," Prince Estate entertainment adviser Troy Carter said in a statement. "We're looking forward to working with the heirs and Sony on giving fans what they've been waiting for — more great music from Prince."
Beginning this year, Legacy will be allowed to make available 19 albums from his period between 1995 and 2010, as well as previously released singles, B-sides, remixes, non-album tracks, live recordings and music videos recorded before 1995. The albums include The Gold Experience, Emancipation (1996), Rave Un2 the Joy Fantastic (1999), The Rainbow Children (2001), Musicology (2004) and Planet Earth (2007).
"A true artist and visionary, Prince changed the world with his music, bringing love, joy and inspiration to millions," SME Commercial Music Group President Richard Story said in a statement. "Sony Music is honored to play a part in keeping Prince's music alive and making it available for generations of lifelong listeners and future fans."
Music from the 1978 to 1996 era will be available in the U.S. from Sony/Legacy, starting in 2021. The albums include Prince (1979), Dirty Mind (1980), Controversy (1981), 1999 (1982), Around the World in a Day (1985), Sign 'O' the Times (1987), Lovesexy (1988), Diamonds and Pearls (1991) and [Love Symbol] (1992). The soundtrack albums Purple Rain (1984), Batman (1989), Parade (1986), and Graffiti Bridge (1990), are not included.
No release date has been announced for the 19 Prince albums coming out this year.