News
Prince Estate to Release New Music From The Vaults
The vaults are opening on Prince's treasure chest of songs.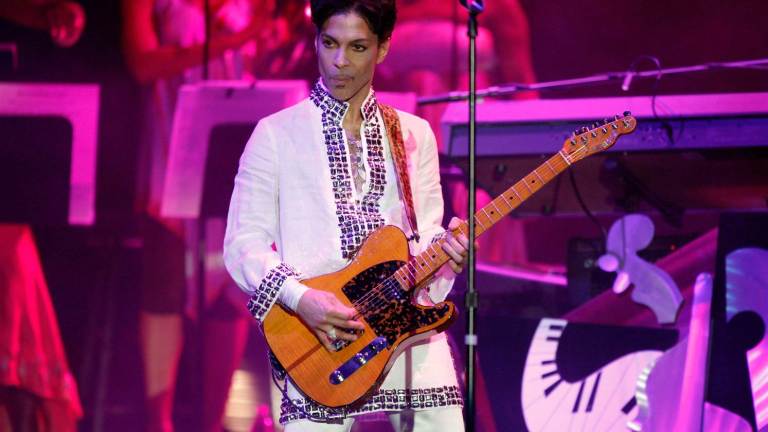 "Don't need no reefer. Don't need cocaine. Purple music does the same to my brain," Prince sang, and his estate is making sure the artist known and formerly known as symbol, stays in our mind. The late musician and composer legendarily recorded enough unpublished songs to fill 100 albums. Sealed in an air-tight vault, Troy Carter, an estate adviser for the artist's family, said "there will be unreleased Prince music coming soon," according to Variety.
 "He was a guy who practically lived in a recording studio, and once we started going through (the unreleased material) we really started finding some gems," Carter told Variety. ""I heard some music the other night that was pretty mind-blowing and we're getting some stuff mixed right now."
While he didn't reveal when the music would be available, Carter said "we've got great projects in the works that I'm excited to talk about." Carter, is also the head of Spotify's global creative services, didn't announce which label would release the material.
Prince released 39 albums in 37 years. His first album, For You, came out in 1978. Warner Bros. Records distributed Prince's music for the first two decades of his career. Prince publicly sparred with the label over distribution, even changing his name and carving his beard into the word "slave" at one point.
Every album Prince released after leaving Warner in 1996 was distributed by a different label than the one that came before it. He founded his own record labels, Paisley Park Records in 1985, and NPG Records in 1994. Prince released his 39th and final album, HitNRun Phase Two, independently on Tidal's streaming service in 2015.
Warner Bros caused a $31 million deal with Universal Music to be nullified last year and much of Prince's recordings were left in legal limbo. Warner Brothers released an expanded edition of Purple Rain last June that included a full album of previously unreleased material, along with a long out-of-print 1985 concert video.
The master tapes, live recordings and videos in the vault on Prince's Paisley Park property in Chanhassen, Minnesota, were moved to a climate-controlled storage unit in Los Angeles in November 2017, after recordings suffered water damage, mold and deterioration.