News
Prince Concert Movie Sign o' the Times Coming to Showtime
Sign O' The Times caught Prince between bands. The concert will play Showtime on Sept. 16.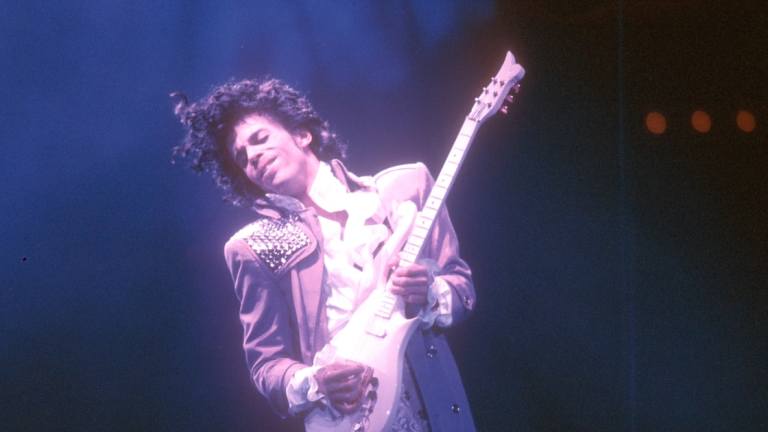 Showtime will broadcast Prince's rarely seen 1987 concert film Sign O' The Times on American TV for the first time in over a decade. The film, which was directed by Prince, had a short theatrical run but has been out of print in the U.S. since 1991. Showtime will air Sign O' The Times on September 16 at 9 p.m. EST.
The 84-minute "lost" concert documentary was the companion piece to his Sign O' the Times double-album, which was Prince's first after disbanding the Revolution, the band that backed the artist on Purple Rain. The documentary features members of what would become the New Power Generation, which included Sheila E. on drums.
Sign O' The Times was shot at Paisley Park Studios in Minnesota and on tour in the Netherlands and Belgium. The concert film features performances of the title track, as well as "I Could Never Take the Place of Your Man," "Hot Thing," "If I Was Your Girlfriend," and the hit "Little Red Corvette." Prince also covers jazz legend Charlie Parker's "Now's the Time."  He duets with Scottish pop singer Sheena Easton, who had a hit with Prince's "Sugar Walls" in 1984, on the song "U Got the Look."
Sign O' The Times, which was a critical success, wasn't a box-office hit. It only pulled in about $3 million. The 1988 home video release and the album were both certified platinum. The VHS was reissued in 1991, but not in the United States. A DVD was released internationally, including Canada.
SOURCE:  VARIETY
Read and download the full Den of Geek Special Edition magazine here!