News
Prince Black Album Makes Another Rare Appearance
Prince's The Black Album adds a rare pressing to the mystery.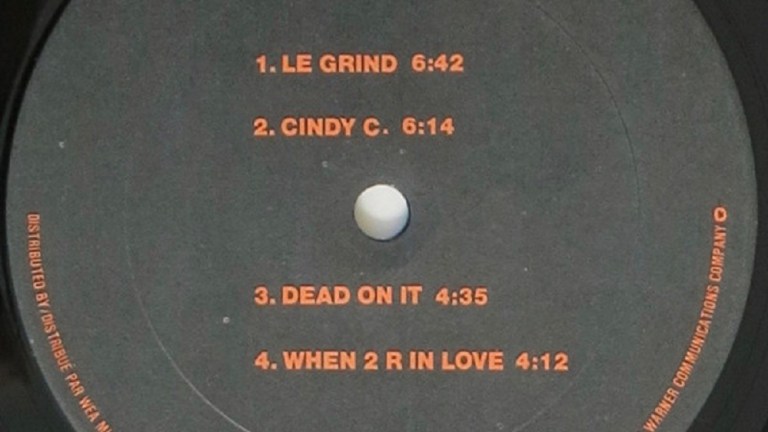 A former Columbia Records Canadian pressing plant worker held on to a copy of the Canadian pressing Prince's The Black Album.
The announcement was made by music historian and record dealer Jeff Gold of Recordmecca. Gold worked with Prince as a former Warner Bros Records executive vice president. "In 1987 he was working at Columbia Records Canadian pressing plant in Canada. When The Black Album was pulled and the copies that had been made marked for destruction, he kept one copy for himself. He never realized its rarity or value until reading about the discovery of the U.S. copies in Rolling Stone and contacted me."
The record, which was recorded to be released as The Funk Bible, the artist's sixteenth studio album, was set to hit record stores on December 8, 1987, as the follow-up to Sign o' the Times, but was pulled at the last minute.
Prince said The Black Album was too evil to go into circulation. He said he recorded it while possessed by a demonic entity he called Spooky Electric, that was conjured by Camille, the feminine alter ego he recorded another album under which he pulled from circulation in 1986. Some reports say Prince had his epiphany while on MDMA on "Blue Tuesday," the night he met Minneapolis poet Ingrid Chavez, who co-wrote Madonna's hypnotic "Justify my Love" with Lenny Kravitz, and would go on to play the waif in Grafitti Bridge. Prince called Chavez the "Spirit Child," inspiring Prince's Lovesexy. He would produce her album May 19, 1992.
The Black Album became the most bootlegged album ever. The discovery of a previously unknown original Canadian pressing was submitted to the Discogs Database, which sold an American version via the Discogs Marketplace in April 2016 for $15,000 and more recently in February 2018 for a reported $42,000.
Gold confirmed the authenticity of the single Canadian variant of The Black Album known to exist after considerable research and inspecting. Based on the listing images in the Discogs Database, Discogs' Discography Specialist, Brent Greissle believes it to be legitimate as well.
"I'd sold the others through my website, and wanted to offer this copy to the larger record collector community, and I think the best way to reach them is through Discogs—a site I've been using more and more, both to sell records and research releases," Gold said. "The information on Discogs is remarkable, and I was glad to be able to list something previously unknown on it."
Gold listed The Black Album in the Discogs Marketplace for $27,500. In case you have any spare change laying around.
Culture Editor Tony Sokol cut his teeth on the wire services and also wrote and produced New York City's Vampyr Theatre and the rock opera AssassiNation: We Killed JFK. Read more of his work here or find him on Twitter @tsokol.