News
Prince Autobiography Will Finally Be Released
Prince's upcoming memoirs The Beautiful Ones promises to be an unconventional offering.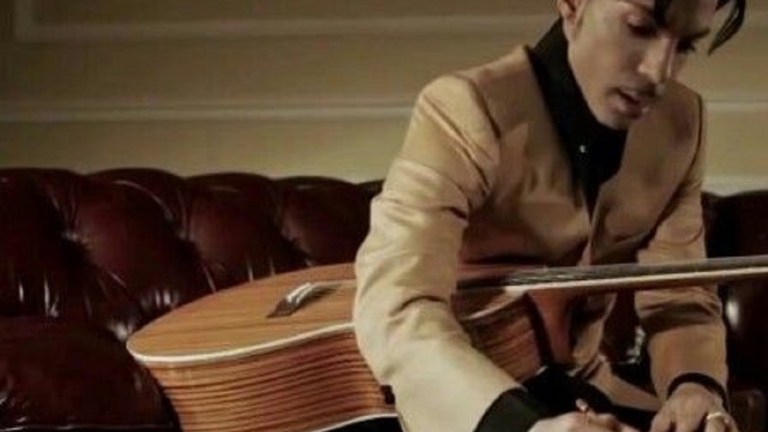 Prince's long waited autobiography, which was originally set to be published in 2017, will come out by the holiday season according to Variety. Prince's upcoming memoirs will be titled The Beautiful Ones, which is also a song from his 1984 album Purple Rain.
ICM Partners' Esther Newberg told Variety's "Strictly Business" column she negotiated the deal weeks before Prince died in April 2016. Newberg said the artist was working with author Dan Piepenbring, and had delivered about 50 handwritten manuscript pages. The upcoming book may include reproductions of Prince's longhand pages.
Newberg explained that she brought three editors to meet with Prince at his Paisley Park compound in Minneapolis. "It's never been done before," Newberg told Variety. "Editors don't like to be in the same room making their pitches to the same potential clients. We had to do it because I knew he would not want to meet individually with editors."
Prince's book was originally set to be published in 2017 by Spiegel & Grau, an imprint of Random House.  There is no indication what parts of the artist's life the book will focus on but will reportedly span Prince's early life to his Super Bowl XLI halftime show performance in 2007. At the time a press release reported on by the New Musical Express described it as "an unconventional and poetic journey through his life and creative work – from the family that shaped him and the people, places, and ideas that fired his creative imagination, to the stories behind the music that changed the world."
"Prince is a towering figure in global culture and his music has been the soundtrack for untold numbers of people — including me — for more than a generation; his creative genius has provided the musical landscape of our lives," Spiegel & Grau Executive Editor Chris Jackson said in a statement at the time. "Millions of words have been written about Prince — books and articles, essays and criticism — but we're thrilled to be publishing Prince's powerful reflections on his own life in his own incandescently vivid, witty, and poetic voice."
The Beautiful Ones is expected to be published in time for the holiday season.