News
Prince Album Catches Original Takes of Songs He Gave Away
Many artists put their stamp on Prince songs, but nothing compares to the Originals.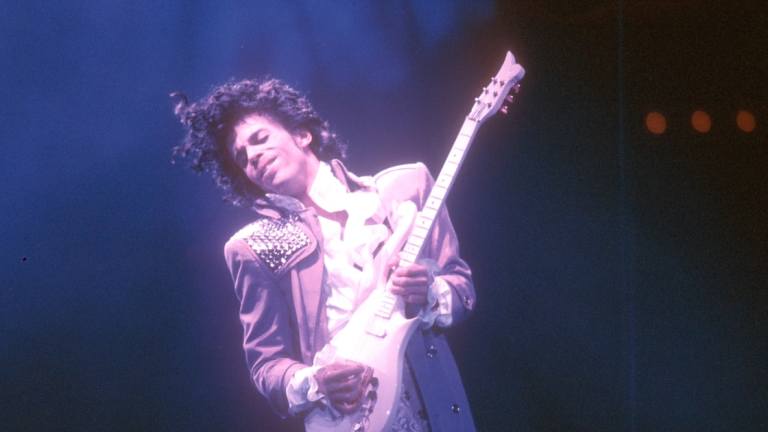 Prince had an ear for talent and an overactive imagination no single record label or artist could contain. He is known for iconic songs, which feed into the legend of his artistic mastery. Any one of his hits could have defined another artist for their musical life. Prince wrote songs which defined, refined, and redefined other artists as well. Prince wrote the 1984 hit "I Feel for You" which marked the next step in the evolution of Chaka Khan. Sheila E.'s renditions of "A Love Bizarre" and "The Glamorous Life" earned her a lifelong place in Ringo's All-Starr Band. He broke through "Sugar Walls" to reinvent Sheena Easton after the nine to five girl clocked out. All those songs were originally recorded by the artist himself and the Prince estate, in partnership with Warner Bros. Records and Tidal, is putting them all together on the new Originals album.
The singer-songwriting multi-instrumentalist gave away hits which nothing compares 2. Some he didn't even take credit for. Stevie Nicks says he walked into her studio, played around on the synthesizers for about twenty five minutes and put the perfect finished touch to tracks she'd recorded for the hit 1983 single "Stand Back." "He spoiled me for every band I've ever had because nobody can exactly recreate – not even with two piano players – what Prince did all by his little self," Nicks told Timothy White for an interview collected in the book Stevie Nicks: In Her Own Words.
Prince: More Than A Lifetime's Worth of Music
Prince's protégés like The Time, Vanity 6, and Apollonia 6 added a few tracks to Prince's original demo recordings for their masters. The album reveals the origins of the and includes some album deep cuts such like  Kenny Rogers' "You're My Love," Jill Jones's "Baby, You're a Trip, and "Make-Up," which was recorded by Vanity 6.
Originals will have 15-tracks, featuring 14 previously unreleased Prince recordings. Prince's original 1984 version of "Nothing Compares 2 U," which was a number 1 single by Sinead O'Connor, was released in 2018.  The songs were chosen by Troy Carter, on behalf of The Prince Estate, and Jay-Z. The songs came directly from Prince's Vault of  unreleased archive recordings.
Further reading: The Dark History of Prince's Black Album
Originals will be released on Prince's birthday, June 7 when it will stream exclusively on Tidal for 14 days. "In the spirit of sharing Prince's music with his fans as he wanted, the album will be available to stream in Master quality via Tidal's HiFi subscription tier," Tidal said in a statement. Members will be able to hear the recordings just as the Artist intended the tracks to sound."
Warner Bros. will release the recordings on CD and through all download and streaming partners on June 21. Limited Edition Deluxe formats will come out on July 19th.
Culture Editor Tony Sokol cut his teeth on the wire services and also wrote and produced New York City's Vampyr Theatre and the rock opera AssassiNation: We Killed JFK. Read more of his work here or find him on Twitter @tsokol.