News
Please Take The Den of Geek 2016 Readers Survey for a Chance to Win $100 Amazon Voucher
Take our readers survey for a chance to win a $100 Amazon voucher!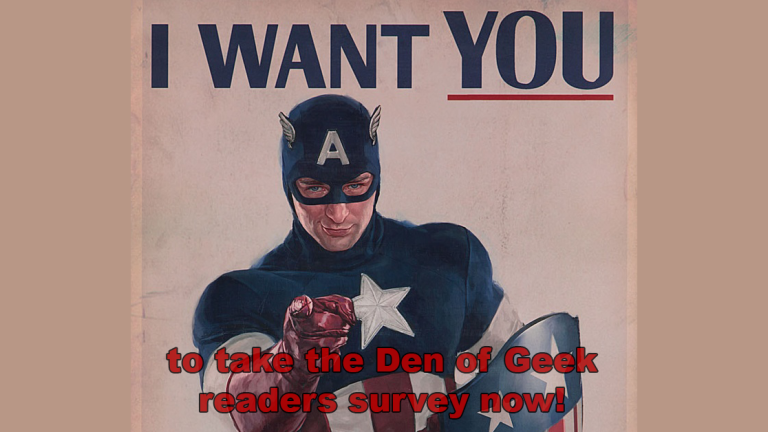 Help us help you…to help us to, ummm…help you! It's reader survey time, something that nobody is usually terribly excited about, but at least we can make this a little more interesting by offering you the chance to win some prizes if you participate.
By taking our survey, you'll help us learn more about our audience and the content you're most interested in seeing here. You may have noticed a number of changes on Den of Geek over the last several months, and there are even more in the works. Your feedback in this survey will help tremendously in the next evolution of the site.
You'll also give us a better idea of how we can serve advertising on the site that isn't intrusive, annoying, or irrelevant. As we're sure you already know, advertising makes the internet go 'round, so this is far better than trying to do something silly like put up a pay wall. 
This survey should only take a few minutes of your time, and for your trouble, you'll be entered into a prize draw to win one of five $100 Amazon vouchers. The closing date is September 30, 2016.