News
People Magazine Investigates Season 3 a Go at ID
Investigation Discovery will continue to look at the dark side of non-celebrity fame in People Magazine Investigates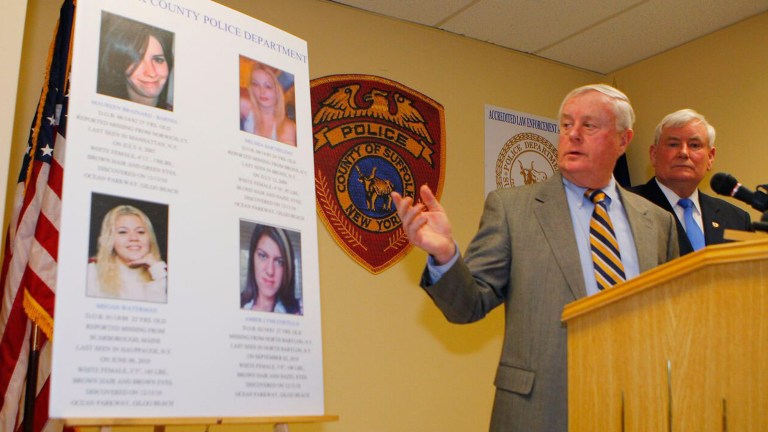 At People magazine "here is only one editorial rule," according to Jeff Goldblum's character Michael in the film The Big Chill. "You can't write anything longer than the average person can read during the average trip to the bathroom." But the magazine's true crime editorial team won awards for stories that went beyond celebrity profiles to "extraordinary tales of ordinary people thrust into the national spotlight." Mystery and suspense network Investigation Discovery greenlighted the series People Magazine Investigates season 3.
In  "Death Before Dawn," the People Magazine Investigates season finale, business millionaires Brad and Andra Sachs are "shot multiple times in their home in the affluent Orange County, CA community," according to the official synopsis. "The couple leaves behind their five children, and the only witness is their eight-year-old son, who was left paralyzed by the attack. When police investigate the life of the wealthy couple, they uncover a range of suspects from former lovers to business rivals, but the killer turns out to be much closer than anyone could have ever expected."
The premiere episode of People Magazine Investigates, "My Father, The Serial Killer" hit an all-time series high in January, delivering more than 1.77 million viewers. People Magazine Investigates is produced as a partnership between ID, Radley Studios and Time Inc. Productions.
"We look forward to combining stories from People's dynamic investigative reporting team along with Radley's unparalleled production to deliver a new season that will keep audiences riveted and engaged,"   said Henry Schleiff, Group President of Investigation Discovery, Destination America and American Heroes Channel.
The season finale of People Magazine Investigates airs January 29 at 9 p.m. ET, exclusively on Investigation Discovery.
People Magazine Investigates season 3 is slated to premiere late 2018.