News
Paul McCartney Releases First New Solo Single in Four Years
New singles I Don't Know and Come On To Me highlight opposite sides of Paul McCartney's upcoming Egypt Station album.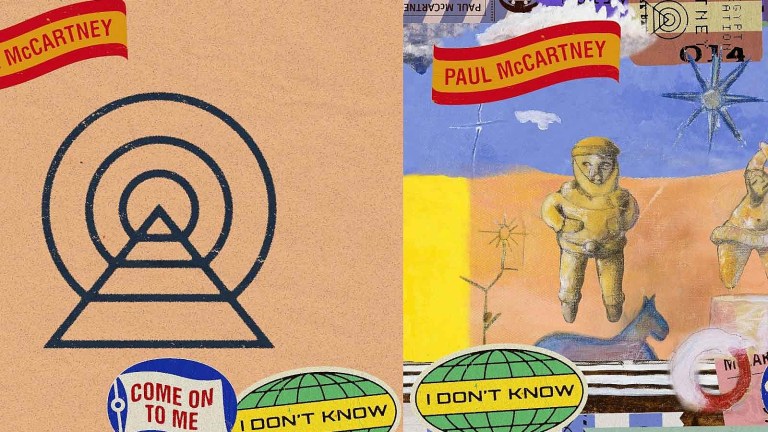 It's been four years since Paul McCartney dropped new solo music. He collaborated with Kanye West and Rihanna on the song "FourFiveSeconds" in 2015. His song "Hope for the Future" was featured the Destiny 2 soundtrack. The former Beatle who gets called sir, with love, released two singles, "I Don't Know" and "Come On To Me" as a double A-Side, as a first taste of his upcoming studio album. Egypt Station is due for release later this year via Capital Records.
The singles are set to be "polar opposites", with 'I Don't Know" being a "soul-soothing" ballad, and "Come On To Me" a rocker. "Following a whirlwind week that saw his Instagram presence rebooted as he played one of the most intimate gigs of his storied career, Paul McCartney is done keeping the world in suspense: 'I Don't Know' and 'Come On To Me', will be released tomorrow as a double A-Side single," McCartney's official website teased.
"The first tastes of Paul's brand new studio album due out later this year on Capitol Records, the two A-sides are polar opposites: 'I Don't Know' being a plaintive, soul-soothing ballad as only Paul can deliver, and 'Come On To Me' a raucous stomper that fans that first spark of chemistry into a rocking blaze."
You can hear "I Don't Know" here:
The multi-instrumentalist and composer who turned 76 years old two days ago teased his new musical direction on his Instagram profile with a clip of pyramids and palm trees backed by the sound of a steam train mixed with ambient noise. "Egypt Station" is also the name of a painting McCartney did in 1999 depicted sunflowers and animals under a blue sky.  
The new album will include production from Greg Kurstin, who co-wrote Adele's hit ballad "Hello." McCartney, who toured the world for much of 2016 and 2017, appeared unannounced at Liverpool's Philharmonic Club last week for a secret show consisting of Beatles and Wings classics and the live debut of "Come On To Me." 
You can hear "Come On To Me" here:
McCartney's last album, New, was released in 2013 and peaked at number three on the British and American album charts.