News
Counter Culture Icon Paul Krassner Dies at 87
Paul Krassner got tips from Lenny Bruce, tripped with Groucho, and turned political activism into a Marx Brothers movie.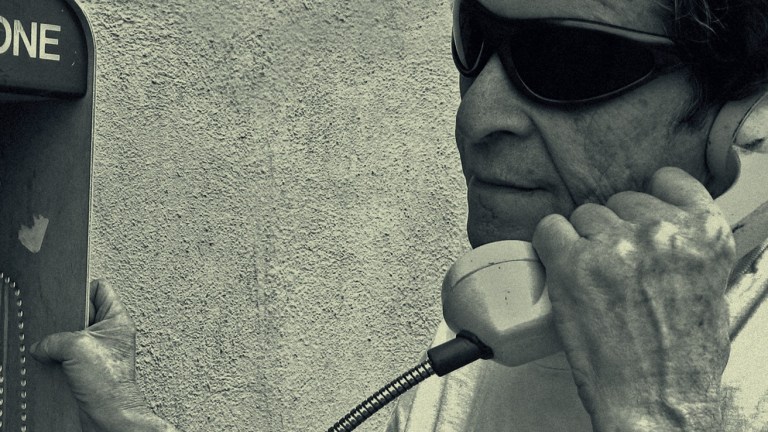 Journalist, satirist, standup comedian, and author Paul Krassner, who was one of the architects of the '60s protest movement, died Sunday at his home in Desert Hot Springs, California, according to his daughter, Holly Krassner Dawson, who confirmed the news to the Associated Press. No further details of Krassner's death have been revealed. The founder of the Youth International Party, best known as the Yippies, had recently transitioned to hospice care after an undisclosed illness. Krassner was 87.
Krassner was born in Brooklyn on April 9, 1932. A child violin prodigy, in 1939 he became the youngest person ever to play Carnegie Hall. He was six years old.
He went on to ride the bus with Ken Kesey and the Merry Pranksters, and became intimately acquainted with some of the greatest comedy minds of the 20th century. Krassner edited Lenny Bruce's 1965 autobiography, How to Talk Dirty and Influence People and tripped with Groucho Marx. Both comics saw Krassner perform standup. Groucho expressed particular appreciation on the closing because he was getting "fidgety in his seat."
Krassner wrote about getting Groucho to take LSD in a 1981 cover story for High Times. Krassner cited Bruce as his standup role model, and Catch 22 author Joseph Heller was his biggest influence as a satirical writer.
read more: Catch-22 Review (Spoiler-Free)
He also founded the satire magazine The Realist, a fore-runner to National Lampoon. The magazine was published from 1958 to 2001 and got the most notice for its "Disneyland Memorial Orgy" illustration as well as Krassner's piece "The Parts That Were Left Out of the Kennedy Book." Influenced by the censorship of William Manchester's JFK assassination book, The Death of a President, Krassner filled in such gaps as describing newly appointed president Lyndon B. Johnson sexually penetrating the throat wound on JFK's corpse. Krassner explained that by expressing such an insane act people could not possibly believe the Vietnam War was being run sby sane men.
Krassner co-founded the New York-based Youth International Party with Abbie and Anita Hoffman, Jerry Rubin, Phil Ochs, Ed Sanders, Bob Fass, Stewart Albert, Nancy Kurshan, and Keith Lampe in 1967. Krassner's sense of the surreal informed the Yippies. They nominated a pig named Pigasus for the U.S. Presidency in 1968. They tossed dollar bills at the floor of the New York Stock Exchange. They tried to levitate the White House. Krassner was present but not arrested when the "Chicago 8" protested the Democratic National Convention in 1968.
read more: Chicago 7 Movie Coming From Aaron Sorkin May Star Sacha Baron Cohen
Krassner wrote the books How a Satirical Editor Became a Yippie Conspirator in Ten Easy Years (1971), Confessions of a Raving, Unconfined Nut: Misadventures in the Counter-Culture (1994), Pot Stories for the Soul (1999), Psychedelic Trips for the Mind (2001), Magic Mushrooms and Other Highs (2004), and Who's to Say What's Obscene? (2009). His legs appeared in John Lennon and Yoko Ono's film Up Your Legs Forever (1971). 
Krassner is survived by his wife and daughter.
Read and download the Den of Geek SDCC 2019 Special Edition Magazine right here!
Culture Editor Tony Sokol cut his teeth on the wire services and also wrote and produced New York City's Vampyr Theatre and the rock opera AssassiNation: We Killed JFK. Read more of his work here or find him on Twitter @tsokol.