News
Paul Greengrass Making Netflix Movie On Norwegian Terror Attack
Paul Greengrass of United 93 and Bourne fame will make a Netflix film about a right-wing Christian terrorist attack in Norway.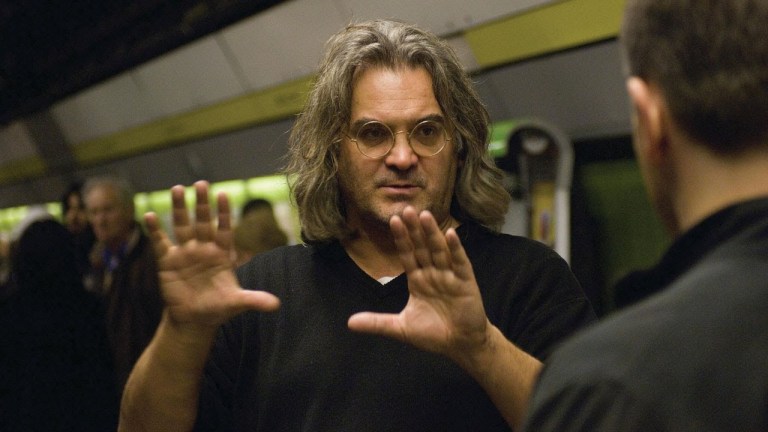 Netflix is becoming brazen about their business model for releasing original films. While they have had some gems in the past like Beasts of No Nation and Barry, this summer had their first bonafide hit: the wonderful Okja. And with Will Smith and David Ayer's Bright just around the corner, their talk about making the theatrical model obsolete is emboldened with yet another filmmaker joining Ayer, Martin Scorsese, and other heavy hitters on the small screen.
Thus enter Deadline announcing Monday afternoon that Paul Greengrass of the Bourne movies and United 93 is making his next true story drama about terrorism for the streaming giant. In an unnamed film, Greengrass will give a dramatic account of the far-right Norwegian terrorist Andres Behring Breivik, who in 2011 murdered 77 people in his native country before being arrested. Greengrass' picture landed at Netflix after a bidding war that includes Scott Rudin, Greg Goodman, and Eli Bush as produers.
Andres Behring Breivik described himself as a Christian extremist with a hatred for Muslims, which he detailed in an apparently 1500-page long manifesto that he attempted (and blessedly failed) to read at his trial. Raging against globalism, Muslim immigration, and what he described to be European liberalism, he detonated a fertilizer bomb outside the headquarters of Norway's prime minister, killing eight people. He then escaped Utoya Island, outside of Oslo, and sadistically murdered dozens upon dozens of teenagers at a rally for the Labor Youth Party. He was arrested and sentenced to a depressingly meager 21 years after his untold depths of evil and cruelty. (It is the maximum sentence for murder in Norway).
This will be Greengrass' third film on terrorism. He directed the Best Picture nominated United 93 about the 9/11 attacks as told from the perspective of the passengers on the doomed Flight 93 that crashed in Pennsylvania after they overpowered some of their terrorist kidnappers. However, prior to coming to Hollywood, Greengrass made his name by making Bloody Sunday, an account about British troops massacring an Irish civil rights protest in January 1972. He also directed Tom Hanks in the story of the pirate and hostage situation off the shores of Somali, Captain Phillips.
The new Netflix film is reported to cost $20 million and will cast unknown actors while shooting in Norway.
Read and download the full Den of Geek Special Edition magazine here!