News
Patrick Stewart Plans to Become a U.S. Citizen to Better "Oppose" Trump
The British actor spoke on The View about his application to become a U.S. citizen, so he can do more to oppose Trump.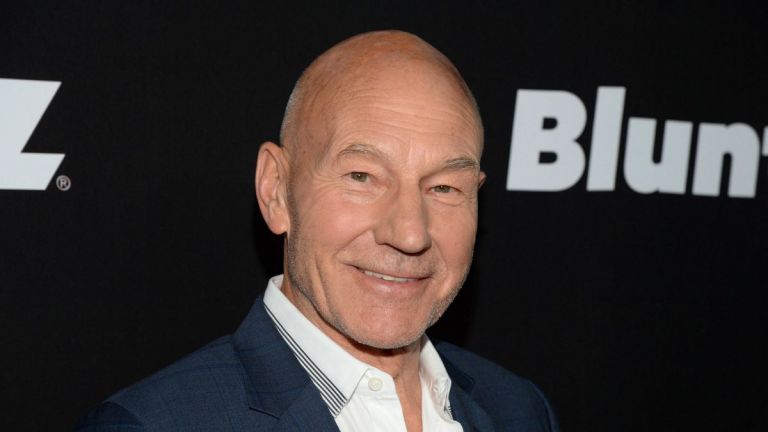 Patrick Stewart wants to become a U.S. citizen. The reason? So he can be a more active force in the opposition against the current Trump administration.
Speaking on daytime talk show The View, Stewart — who is not only English, but a recipient of the Order of the British Empire — said: "I'm not a [United States] citizen, however, there is — maybe it's the only good thing as a result of this election. I am now applying for citizenship. Because I want to be an American, too, because all of my friends in Washington [D.C.] said there is one thing you can do: Fight, fight, oppose, oppose. And I can't do it, because I'm not a citizen!"
— The View (@TheView)
March 2, 2017
Stewart is married to American singer Sunny Ozell, which should make an American citizenship application process easier. (His money won't hurt, either.) The conversation stemmed from a mention of a recent tweet Stewart had sent out, during a stay in Washington D.C…
— Patrick Stewart (@SirPatStew) February 10, 2017
The visit to D.C. was a planned trip for Stewart and his wife to talk to some Washington-based friends about what they could do to more effectively oppose the current administration. The friends suggested that Stewart apply for citizenship.
These statements are particularly interesting in the context of Stewart's most recent release, Logan, which is uniquely critical of the American institutions — particularly, the American government and corporate America — and even parts of American culture, for a big budget Hollywood film. For more on that discussion, check out our article on how Loganis "The Perfect X-Men Movie for the Age of Donald Trump."