News
Pacific Rim Uprising Soundtrack Details
The Pacific Rim 2 soundtrack will arrive later this month.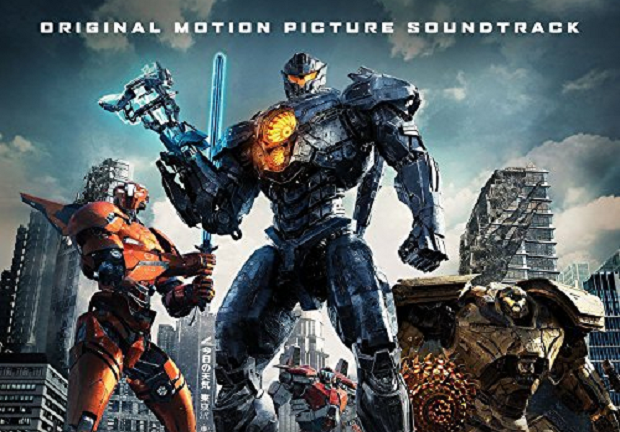 Good news, Pacific Rim fans! You'll be able to soundtrack the workouts you use to get yourself in kaiju-fighting shape with the official Pacific Rim Uprising soundtrack soon enough. The score comes from Lorne Balfe (who recently worked on 12 Strong and Ghost in the Shell) with an assist from Ramin Djawadi, DJ Shadow, and Run the Jewels on a few cuts.
Unfortunately, that killer cut you're hearing in most of the trailers isn't part of this release. Here's everything we know, though…
Pacific Rim 2 Soundtrack Tracklist
Here's the complete tracklisting for the Pacific Rim: Uprising Soundtrack…
1. Pacific Rim Uprising (4:47)2. Born Into War (4:12)3. Rise of the Jaegers (1:38)4. Go Big Or Go Extinct (Patrick Stump Remix) – Ramin Djawadi (2:10)5. Daddy Yo – Wizkid (2:39)6. Shatterdome Arrival (2:03)7. Sneaking In (3:07)8. Shao Industries (4:35)9. Scrapper Chase (3:56)10. Flashback (2:17)11. Nobody Speak – DJ Shadow feat. Run The Jewels (3:15)12. Kaiju Brain (2:11)13. Combat (2:19)14. Obsidian Fury (3:31)15. Get It Done (3:24)16. Come Down – Anderson .Paak (2:59)17. Shatterdome Attacked (7:18)18. Amara (2:36)19. Coming Together (3:14)20. On the Move (2:21)21. Mega Kaiju (2:29)22. Battle Speech (2:39)23. End Game (2:00)24. Victory (2:18)25. The Revenge (1:52)
Pacific Rim 2 Soundtrack Release Date
The digital version of the Pacific Rim Uprising soundtrack will arrive on March 23, with the CD (does anyone still buy those?) arriving on April 6. You can preorder it here.