Features
Oscars 2018: The Awards' Past and Future with TCM Hosts
We sit down with Turner Classic Movies hosts, Ben Mankiewicz and Dave Karger, to discuss 31 Days of Oscar and 2018's Oscars race.
Ben Mankiewicz wants to be cynical about the Oscars. This might be a surprise for some considering he is the main host of Turner Classic Movies, which every February and early March hosts a signature series dedicated to the excellence and legacy of the Academy Awards, "31 Days of Oscar." He even has Oscar glory in his family tree, as his grandfather Herman J. Mankiewicz won an Oscar for co-writing Citizen Kane, and his great-uncle Joseph L. Mankiewicz won two Oscars (among others) for writing and directing All About Eve. Yet for Ben Mankiewicz, the history (especially in the modern era of political awards campaigns), makes the TCM host sympathize with George C. Scott—the Patton actor who notoriously loathed being forced to compete against peers and fellow artists for prizes.
"It's funny, what do I remember first when you ask about the Oscars?" Mankiewicz chuckles over the phone during a long and cordial conversation. "I remember 1998, and what would have been the awards in '99, and the outrage that I felt, that I still feel, for Shakespeare in Love beating Saving Private Ryan." The film aficionado cannot help but muse about what sticks out in people's memories, cinephiles or otherwise. "Human nature of course is to call the TV station when you're angry about programming. Nobody calls to say, 'I just want to say that was a great story I saw on the news, thanks.'" Still, that may be why there's something always about Oscar that keeps him coming back.
"That said, I'm still into it," he admits. "I can't help it; it is how we measure greatness. Of course we get it wrong a lot, and then that touches off [debate]. But there's almost no Oscar conversation, Oscar argument, that I have not enjoyed being a part of."
And on Turner Classic Movies, he will be part of many of them for the rest of the month, and in the lead-up to the actual 90th Academy Awards, which airs on Sunday, March 4. Indeed, after the warmer season's "Summer Under the Stars," TCM's "31 Days of Oscar" is the biggest programming block for the cable network that's exclusively devoted to classic (and newly classic) cinema. It is also a chance for hosts like Mankiewicz and Dave Karger to brush up on some of their all-time favorites, as well as maybe discover new ones.
Looking back on a lifelong and unqualified love for the Oscar season, Karger expresses in a separate interview how much he adores this time of year—and being able to cover it, at TCM and elsewhere.
"I feel so passionate that for the past 20 years, it's been part of my job to obsess over the Academy Awards, because I would have done it anyway; now I get to do it as part of my work," Karger says. "I love it, because as the years have gone by, there's been a lot of noise and politics surrounding the Oscars, which I think has been very valid for the most part, but at its heart, it's a celebration of the best film work of the year."
In that vein, TCM gets to celebrate it every year by showcasing films that have been recognized with either awards or nominations. Practically an institutionalized ceremony itself at it this point, TCM's hosts marvel at their seasoned programmers who try to find new ways to present a repertoire of iconic films. That in itself can be a balancing act, because as Mankiewicz elucidates, they know very well when their core audience is unhappy with which films are being shown (or in which order).
Says Mankiewicz, "Every year we just try to do it in an inventive way, in a way that does two things: One, will mostly capture the imagination of the audience, but also is fun for us to program…. This year [our programmers] went very simple, very straightforward, but I think very effective. Each day, for 24 hours, is a different category, and with nominees during the day and winners at night."
This format has led to some revelations for both hosts. In the case of Karger, he has taken a special pleasure in introducing and revisiting films that are being tied to the Best Supporting Actor and Best Supporting Actress categories.
"Those are always categories I've been really interested in," Karger considers. "I find them really fascinating, and I love to watch a movie that I haven't seen knowing that it's got a nomination or won an Oscar in a supporting category, because then you can have so much fun waiting for the actor or actress to show up in that small supporting role to see what they did that was so special to earn that nomination or the Oscar statue."
One such winner who really impressed Karger when he returned to her film this year was Goldie Hawn, who was still very early in her career at 24 years of age when she won a Best Supporting Actress Oscar in 1970 for Cactus Flower.
"I talk about the fact that she didn't feel like she had really earned it," Karger says about his introduction of the film for TCM. "She felt like it was too early in her career to get an Oscar. By the time she returned to the Oscars with Private Benjamin, I hope that she felt she had earned it."
And perhaps not so surprisingly, both Mankiewicz and Karger feel like the Academy Awards has earned some recognition this year. Given that the Best Picture frontrunners are Guillermo del Toro's uniquely distinctive love story between a woman and a fish-man in The Shape of Water, as well as pictures from relatively fresh new voices like Martin McDonagh, Jordan Peele, and Greta Gerwig, it feels like a page is turning in Academy Award history again.
"I think that in the past few years, they've brought in approximately 1400 new members, many of whom are younger, female, ethnically diverse, LGBT," reflects Karger. "What I'm particularly excited about this year at the Oscars, especially if you look at Best Picture, the Academy seems to be anointing a new generation of filmmakers. Rather than honoring people like Ridley Scott or Steven Spielberg, they're giving nominations to Greta Gerwig, Jordan Peele, and Paul Thomas Anderson. Even Christopher Nolan getting his first nomination [for Directing], and even Guillermo del Toro, who's the oldest of the five five, still seems like a director of the future to me."
And for Mankiewicz it comes back to 1999, and what he sees as, 20 years later, a potential turning of the page on the way Academy Awards have been selected and campaigned for.
"That was at least among the first times, if not the first time, Hollywood recognized an extremely aggressive Oscar campaign, and that was Harvey Weinstein," Mankiewicz laments. "I know Spielberg, from reading about it, was urged to counter, like, 'Hey, they're making a big push here on Shakespeare in Love. We got to counter with a marketing strategy for this.' And Spielberg, being a normal, well-adjusted good person who believed in the process [said], 'No, I'm not going to campaign for my movie.' Right? I mean, 'I'll do promotions for my movie, but I'm not going to try and charm people and send them things, so they vote for my movie.'" With a shrug, Mankiewicz adds, "So it ranks pretty low in the list of lousy things that Harvey Weinstein did, they're terrible what Harvey Weinstein did, but it's on the list."
So for Mankiewicz, the 2018 list of nominees is a hopeful sign of the future. The host notes that after The Dark Knight failed to get a Best Picture nomination in 2009 (losing a fifth slot to another Harvey Weinstein produced movie, The Reader), the Academy made up to 10 films eligible for Best Picture. Yet things largely haven't seemed to change until now when a war blockbuster, not unlike Saving Private Ryan, is in the running for Best Picture again, and it's from The Dark Knight's Christopher Nolan, no less. Meanwhile actual genre fare like Get Out stands a good chance at winning Best Original Screenplay and is in the Best Director's shortlist.
Comparing 2018 to most of the Academy choices of the last few decades, Mankiewicz says, "This year, it didn't do that. Maybe it gets us to think about, 'Well, we don't have to just nominate a movie like Logan for Best Adapted Screenplay.' That's an inventive story and a creative story, and a great, interesting turn on a character which we've already seen four movies in, or however many [Wolverine] movies there have been."
Karger also considers 2018 a sign that we may return to the not-so-distant past of the early 1990s, when films like The Fugitive, Ghost, and Babe could be major Oscar players. In an interesting caveat, Karger even considers it a respite, as the film industry turns again, and corporations consolidate (and possibly strip mine) fabled studios.
Says Karger, "I also think that because the movie business is changing and companies like Fox Searchlight and Focus Features seem to be falling by the wayside as all of these bigger studios merge with each other. It makes me wonder if the kinds of movies that are being made might change, and films like Get Out could be the wave of the future. Less expensive studio movies could be the wave of the future as far as the Oscars are concerned."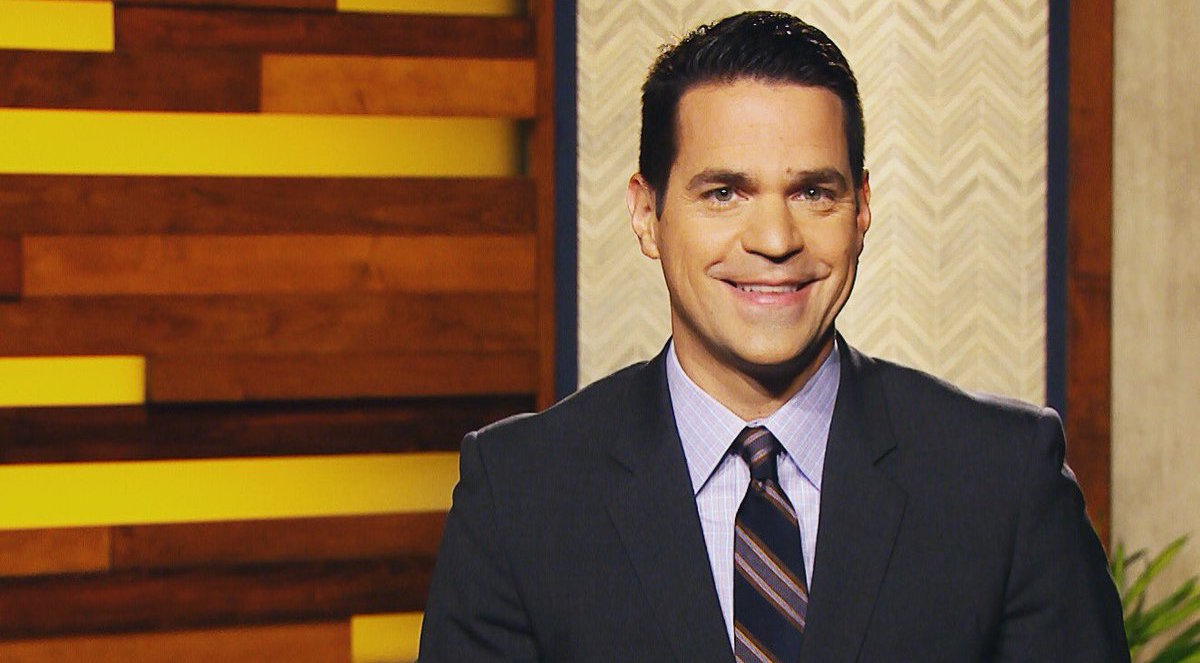 Still, there is this year to get through, and each host has their favorites. Mankiewicz, who is still justifiably disappointed I, Tonya didn't get a Best Picture nomination, is full on rooting for Three Billboards Outside Ebbing, Missouri, saying he loves it more than any other movie from 2017 or 2016. For Karger, his heart lies with Dunkirk. After seeing it in IMAX, he even feels terrible for anyone watching the film on a television screen or, "heaven forbid," their phone.
Yet each thinks it's pretty clear that the frontrunners will probably sweep, including del Toro's The Shape of Water taking Best Picture and Best Director. Karger reluctantly suggests if there is going to be a spoiler, he could see Get Out winning Best Picture, or Saoirse Ronan upsetting Francis McDormand for Best Actress. But neither are probably going to happen. Mankiewicz meanwhile just smiles, "I don't really believe in upsets in gambling."
In the meantime, both think an odds-on good bet would be Turner Classic Movies on Monday night, Feb. 26. When broached about what is the best film or lineup to help get movie lovers to introduce a new generation to classic Hollywood cinema, they intriguingly (and unknowingly) went for the same William Wyler film(s).
"Monday, Feb. 26, the night of the Best Picture Winners," Mankiewicz recommends for the indoctrination of new movie fans. "So you get two movies at 8[pm] and then at 10, that bookend William Wyler. You get the movie he made immediately before going to serve in World War II, Mrs. Miniver, and you get the movie he made when he came back, The Best Years of Our Lives."
Conversely, after suggesting The Red Shoes, Karger adds, "I would also recommend The Best Years of Our Lives, which I'm introducing later in the month. I think it's just a really fascinating film exploring PTSD, exploring the way we treat our military…. I think that's a movie that even if people might be resistant to seeing something that's in black and white, or seeing something that's a little bit older, it's just a wonderful, beautifully acted film."
And right afterward, Grand Hotel (1932) comes on, which as it so happens Herman J. Mankiewicz provided uncredited rewrites for. It won the Oscar for Best Picture, albeit not Best Original Screenplay. But as Ben Mankiewwicz and Dave Karger have well established, the Academy never gets everything right.