Features
Oscars 2017: What We Learned from the 89th Annual Academy Awards
A bit of hindsight goes a long way towards future Oscar predictions.
The votes have all been counted and the envelopes have all been opened (including at least one wrong one) and the final winner of Oscar night was Moonlight, taking the coveted Best Picture prize in a last-minute twist that shocked everyone, including the presenters.
Every year, there are a number of normal precursors to insure a movie's run to Best Picture, including earlier awards from various critics groups, the Golden Globes, and the different guilds, but these things are changing with each successive year, and so are some of the traditional beliefs on what is needed for a movie to win Best Picture.
Moonlight had a pretty successful run up until Oscar night with prominent wins at the Golden Globes and the Indie Spirit Awards on Saturday night. It also won Oscars for supporting actor Mahershala Ali and for director Barry Jenkins' script, co-written with Taren Alvin McCraney. Damien Chazelle's La La Land took home six Oscars including ones for director Damien Chazelle, actress Emma Stone, song, score, cinematography, and production design. Otherwise, the Oscars were fairly well spread out among the nominees with Arrival winning one, Manchester by the Sea winning two, Hacksaw Ridge also getting two, and even one Oscar going to Suicide Squad!
The question is what can we learn from what seems to be an enormous upset of a movie that was thought of as the frontrunner and ahead of the pack as soon its record-tying 14 nominations were announced back in January.
Here are a few thoughts on that matter: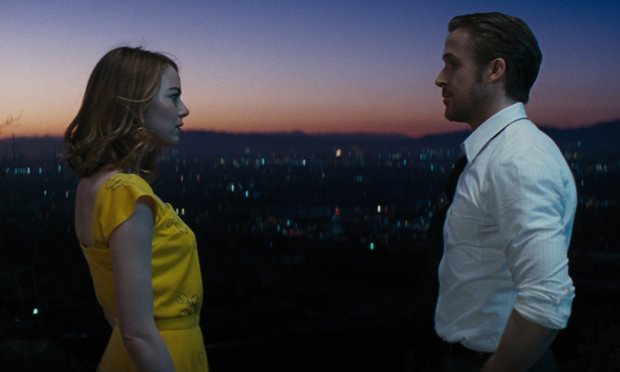 Best Picture and Director Are Split Between Movies More Often
One of the biggest paradigm shifts in recent years at the Oscars is that the Oscar given for Best Director is not necessarily given to the director of the Best Picture. Or if you will, you can look at it more as if Best Director is sort of the second prize winner, honoring the work done by the director of a film that received a lot of accolades but not enough mutual agreement from the Academy that it was better than the rest.
That's not to say that Academy voters look at their ballot and pick one movie they love for Best Picture and then choose a different director, as it may not be that simple.
In 2001, 2003, and 2004, then 2006 through 2011, and again in 2014, the winners of Picture and Director coincided—that's 10 out of the last 16 years. In 2000, 2002, 2005 and four of the past ten years, the categories were split. There was a good reason in some cases. For example, Ben Affleck wasn't even nominated in the directing category in 2012, when the film he directed, Argo, took home Best Picture.
Other times, the filmmakers who won director were commended for the technical achievements of their films rather than the overall movie, whether it was Alfonso Cuaron for Gravity or his pal Alejandro Inarritu for The Revenant (the year after his win for Best Picture with Birdman, another remarkable achievement). There's a good argument that La La Land director Damien Chazelle won for similar reasons, even though voters didn't connect with La La Land as a whole enough for its 6,000 plus members to award it the top prize. There's also a chance that votes for Best Picture were split up more evenly across the nominees and Moonlight eked out a win by a small percentage. We'll never know since we never get to see the actual number of votes for each "candidate" as we do in a Presidential election.
The Movie with the Most Oscar Nominations Doesn't Always Win Best Picture
In previous years, there have been movies that received 10, 11, or more Oscar nominations, making them thought of as sure-fire winners. Often, when a movie like Peter Jackson's Lord of the Rings: The Return of the King receives 11 nominations, there's a good chance it can take Best Picture. In that case, the movie went on to sweep all of its categories and take home 11 Oscars and both Ben-Hur (the 1959 one, of course!) and James Cameron's Titanic matched that record.
This year, La La Land tied Titanic and the All About Eve with the record for most nominations with 14. Since it was already considered the frontrunner due to its Golden Globe and guild wins, getting support from all the various divisions in the Academy seemed to confirm that status. While it matched All About Eve's six Oscar wins last night, it didn't get Best Picture,  helping to debunk the myth that the movie with the most Oscar nominations will always get Best Picture as we've seen so many times in the past.
In fact…
Best Picture Winner Doesn't Need the Most Acting Wins or Nods Either
For many years, Best Picture winners like The Departed, The Hurt Locker, Spotlight, and others only had one supporting actor nomination, and those actors didn't even necessarily win. 12 Years a Slave had three acting nominations and only one supporting actress, but it still won Best Picture. This year's Best Picture winner, Moonlight, followed the same path with only two acting nominations, both in the supporting categories, and only one of those—Mahershala Ali—won. In some sense, we can speculate that the Academy voters appreciated the cast as a whole and their Best Picture vote , "This is a great overall cast that made this picture as a whole connect with me."
But that bring us to an important one…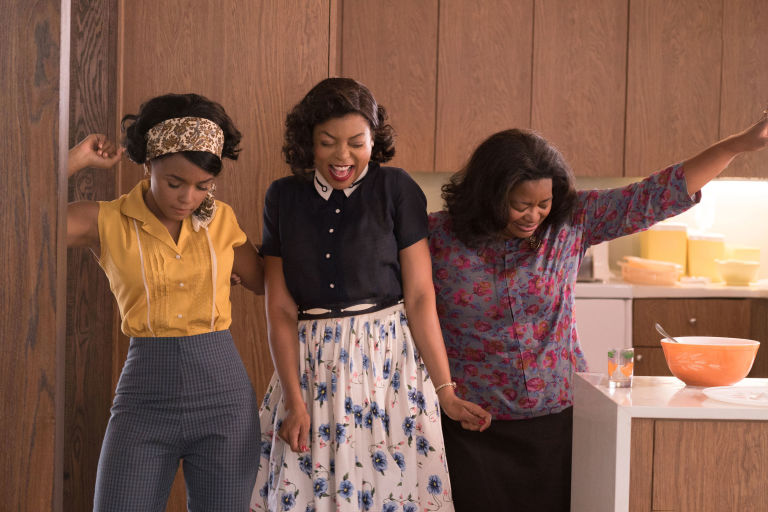 If You Don't Win the SAG Ensemble Award, It's Harder to Win Best Picture
We've seen this quite a few times, the most famous one being the year Crash won SAG Ensemble and then bested Ang Lee's Brokeback Mountain for Best Picture. But it goes back to what I said above about movies winning Best Picture more for their overall ensemble cast rather than any individual. Moonlight was nominated for SAG Ensemble but it lost out to Hidden Figures, which was a much larger cast and a more traditional ensemble dynamic. Moonlight's cast were mostly separated into the three distinct "acts" of the film so it was often only two or three actors working together at any given time.
In the case of La La Land, it had been pointed out a few times that it hadn't even been nominated for SAG Ensemble and the only movie to win Best Picture without being nominated in that category was Mel Gibson's Braveheart, which is still seen as an Oscar outlier. There could have been many reasons for that omission, one being that SAG voters saw the movie as the Emma and Ryan Show, rather than a true ensemble.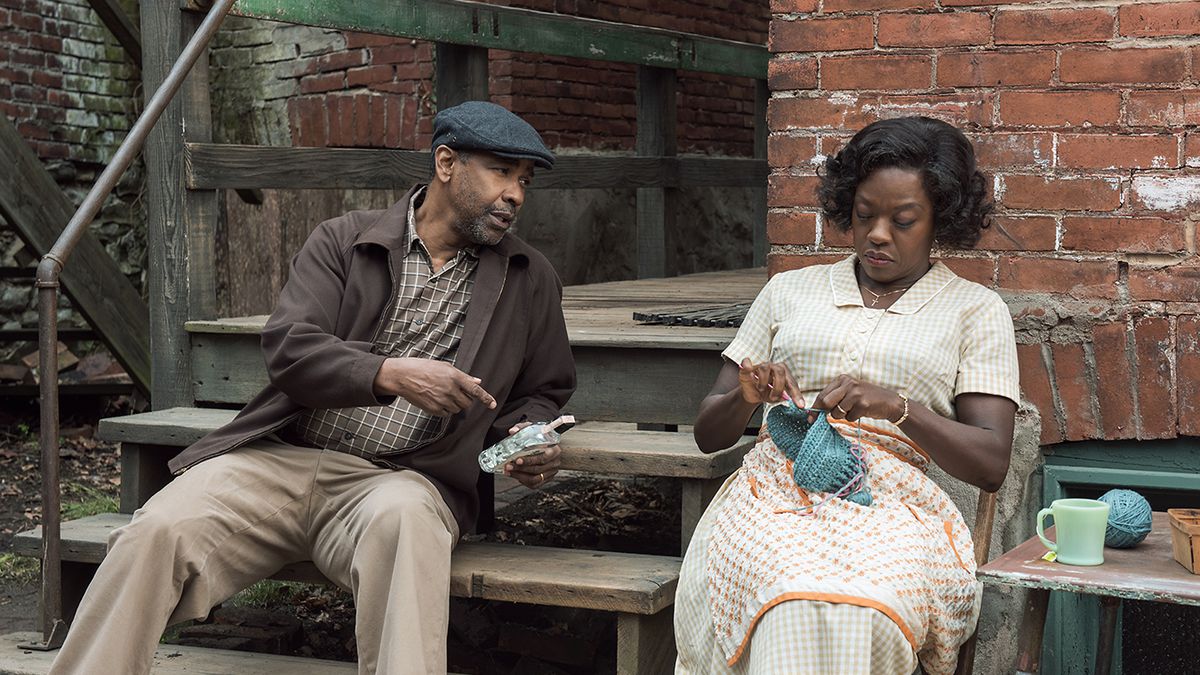 SAG Winner isn't Always the Oscar Winner
This is more of something to heed when it comes to the acting categories, because when Denzel Washington won the SAG acting award for Fences in January, many people thought that Casey Affleck's shot at an Oscar for Manchester by the Sea had been dashed. A number of Oscar pundits noticeably changed their picks after the SAG awards, and yet, Affleck still won. Then again, Affleck had been the frontrunner and odds-on favorite to win going all the way back to the movie's premiere at the Sundance Film Festival in early 2016, while Fences showed up later in the race, in November. Manchester by the Sea had more nominations overall, with Kenneth Lonergan landing a Best Director nomination and taking home Best Screenplay, so it was safe to believe those voters would pick Affleck's performance over Denzel's. (This also adds to the belief that the first and longest frontrunner often ends up winning, as proven by the other three acting Oscar winners.)
If You Don't Get the Oscar for Screenplay, It's Hard to Win Best Picture
That was another early sign that maybe La La Land wouldn't get Best Picture this year, because it had some tough competition in the Original Screenplay category against Kenneth Lonergan's screenplay for Manchester by the Sea. When Lonergan won that Oscar, the cracks in the La La Land dominance argument began to show after it already lost numerous tech awards including costumes, film editing, and both sound categories to other films. Maybe an earlier sign was when the Writers Guild (WGA) chose Moonlight's original screenplay over both La La Land and Manchester by the Sea when they were all in the same category. That said, the writing for La La Land was never its strongest suit compared to its music and direction, so that was another chink in the popular movie's armor.
PGA and DGA Might Not Be Deciding Factors Anymore
For the second year in a row, the movie that won the Producers Guild Award for theatrical feature and the movie's director awarded by the Directors Guild didn't go on to win Oscar's Best Picture. That was the case with PGA choice The Big Short and The Revenant director Alejandro Inarritu who was rewarded by DGA in 2015, and both guilds' La La Land pick in 2016 also fell short to Moonlight, at least in terms of Best Picture.
With those things in mind, we can already start planning the year ahead to see how things might pan out for the 300 to 400 movies that will be released, including some that are already getting attention from last month's Sundance Film Festival.
The 90th Annual Academy Awards have already been dated for February 28, 2018.