News
Old Man's War: Netflix Will Produce Sci-Fi Novel as Movie
Netflix is keeping up its genre dominance and padding its film roster by optioning John Scalzi's sci-fi military novel Old Man's War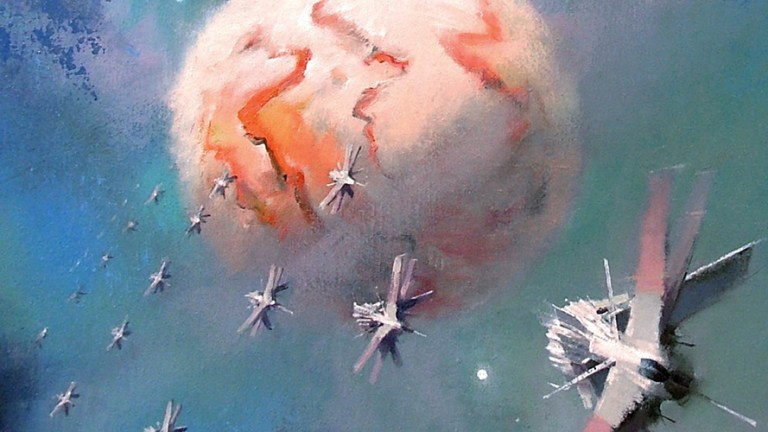 Netflix's collection of genre TV shows has never been stronger thanks to properties like Stranger Things, Altered Carbon, and Dark. Now the streaming service is looking to beef up its sci-fi movie offerings by optioning the sci-fi military novel Old Man's War from write John Scalzi. Scalzi, who is the former President of the Science Fiction Writers of America and three-time Hugo award winner, is being brought on to produce. 
Old Man's War is the first of six books in a series and boasts a fascinating sci-fi concept. It's set in a futuristic universe, where humanity has made it into interstellar space and is colonizing various planet a la Starship Troopers. Problem is, plenty of alien species are also in contention to occupy the few planets capable of accomodating life – leading to massive, never-ending intergalactic war. 
To win these wars againts alien forces, the Colonial Defense Force enlists human beings of retirement age to say goodbye to Earth forever, gain a fresh, new body generated from their own genetic material and join the struggle for survival. 
It's no secret that every streaming service and content producer is in constant pursuit of "The Next Big Thing (TM)." Old Man's War has as much potential to fulfuill that role as any other intellectual property. Scalzi's novel is huge, yet intimate and knows how to balance true science fiction action/adventure with complicated moral and thematic questions. 
Both Paramount Pictures and Syfy channel have attempted to option and adapt Scalzi's series before but neither project panned out. With Netflix's abundant resources and ceaseless thirst for media-busting content, this could very well be the version that sticks.