News
Get Your NYCC 2018 Cosplay Featured on Den of Geek!
At New York Comic Con this week? Particularly proud of your cosplay? Show the world!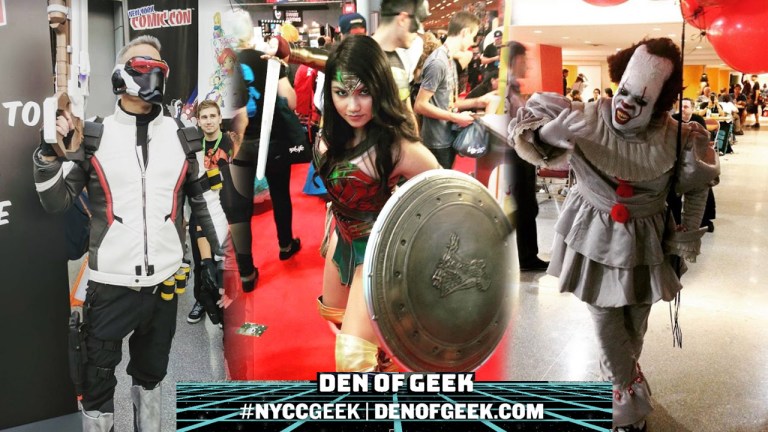 Meeting your favorite artists and creators at New York Comic Con and getting all sort of inside pop-culture scoop is tons of fun, without a doubt. But let's be real—cosplay is the thread that keeps the whole 'con together. When we're on the ground reporting at NYCC, we love meeting our readers and shouting out their awesome cosplay efforts.
This year, in addition to running into you all at NYCC, we'd love to see some submissions from you on your painstakingly created cosplays. As in the past, our favorite cosplays of the year will be featured on our website and social media.
How to enter? Easy, and you've got options. You can:- Submit a picture in the comments section below, or- Tweet out your cosplay photo and tag us @DenofGeekUS along with the hashtag #NYCCgeek, or- On Instagram, comment @denofgeek and use the hashtag #NYCCgeek on your cosplay photo
We'll be accepting entries as two categories:1) Riding Solo: Your solo cosplay that you're proud of.2) Squad Up: Your group cosplay (two or more people).
We will update this article when we've selected or shot a few cosplay photos that stand out the most!