News
NYCC 2018: Best Cosplays at New York Comic Con
We've rounded up the coolest cosplays at New York Comic Con this year. Want to get featured? Tag #NYCCgeek on Twitter or Instagram!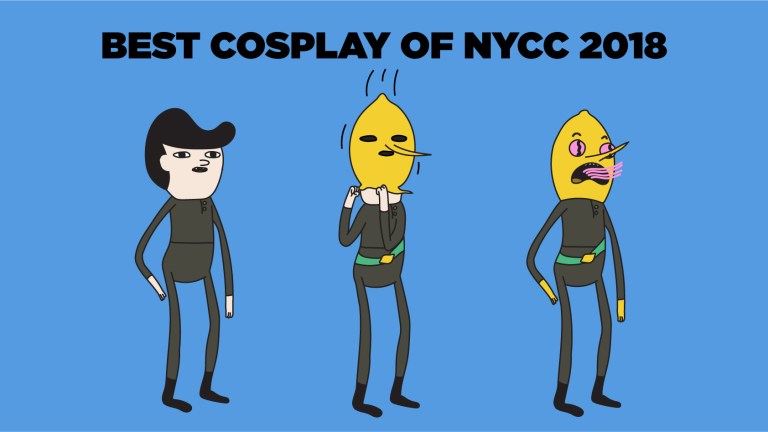 New York Comic Con 2018 is over, and we had a lot of fun. It was awesome to be among the first to break pop-culture updates to you, and we're excited for what the rest of the year and 2019 has in store. In between panels and interviews, running into cosplayers and our readers really made the NYCC experience sweeter. Here are our favorite cosplays from NYCC this year! You'll find pictures we've taken (denoted by our watermark), and others sent in by our readers.
Erik Killmonger / by @fusecosplay
Guess who's king of Wakanda now? Awesome mask and weapon design on this cosplay from @fusecosplay!
Carnage / by @cosplaykris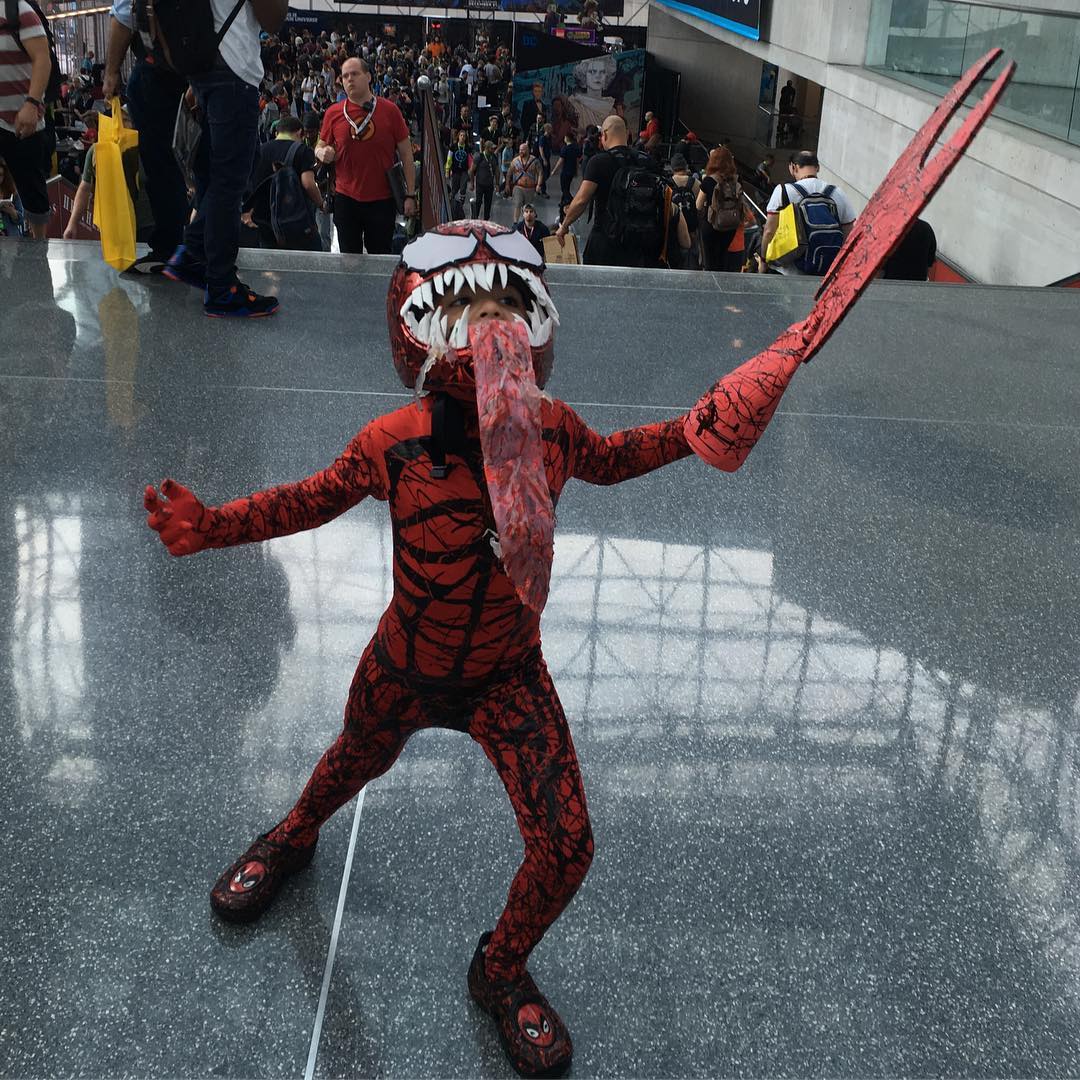 Don't let this little dude fool you — this Carnage cosplay is vicious! Great work, @cosplaykris.
Loki and Thor / by @kellzcosplay and @shah.eem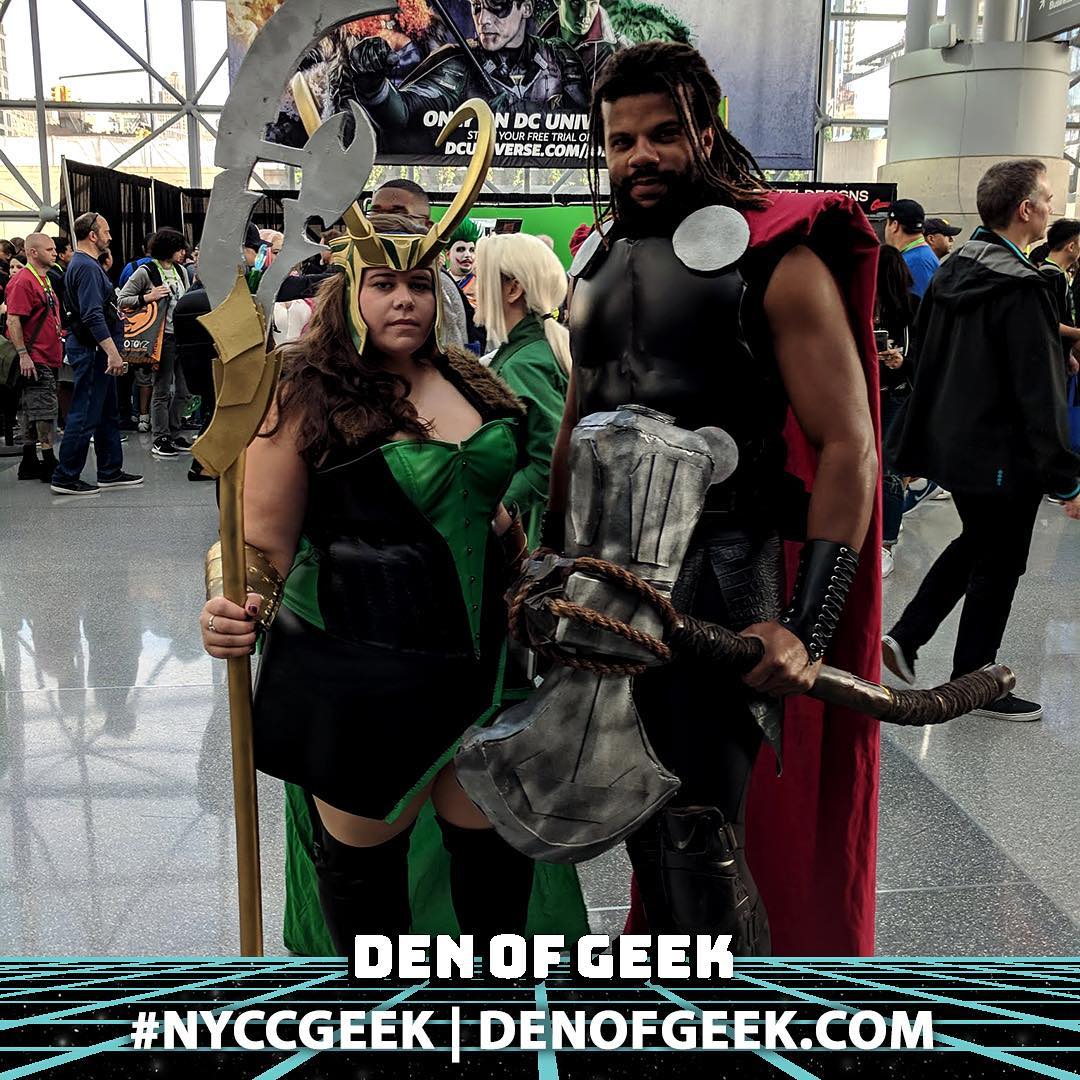 The gods of Mischief and Thunder definitely stood out at NYCC with their awesome weapon and gear design! Good work, @kellzcosplay and @shah.eem.
Hela and the Grandmaster / by @jodiarlyn
One collects Asgardians, the other slays them. Wonderful work on the Goddess of Death and the Grandmaster here, @jodiarlyn!
Jubilee / by @sullywins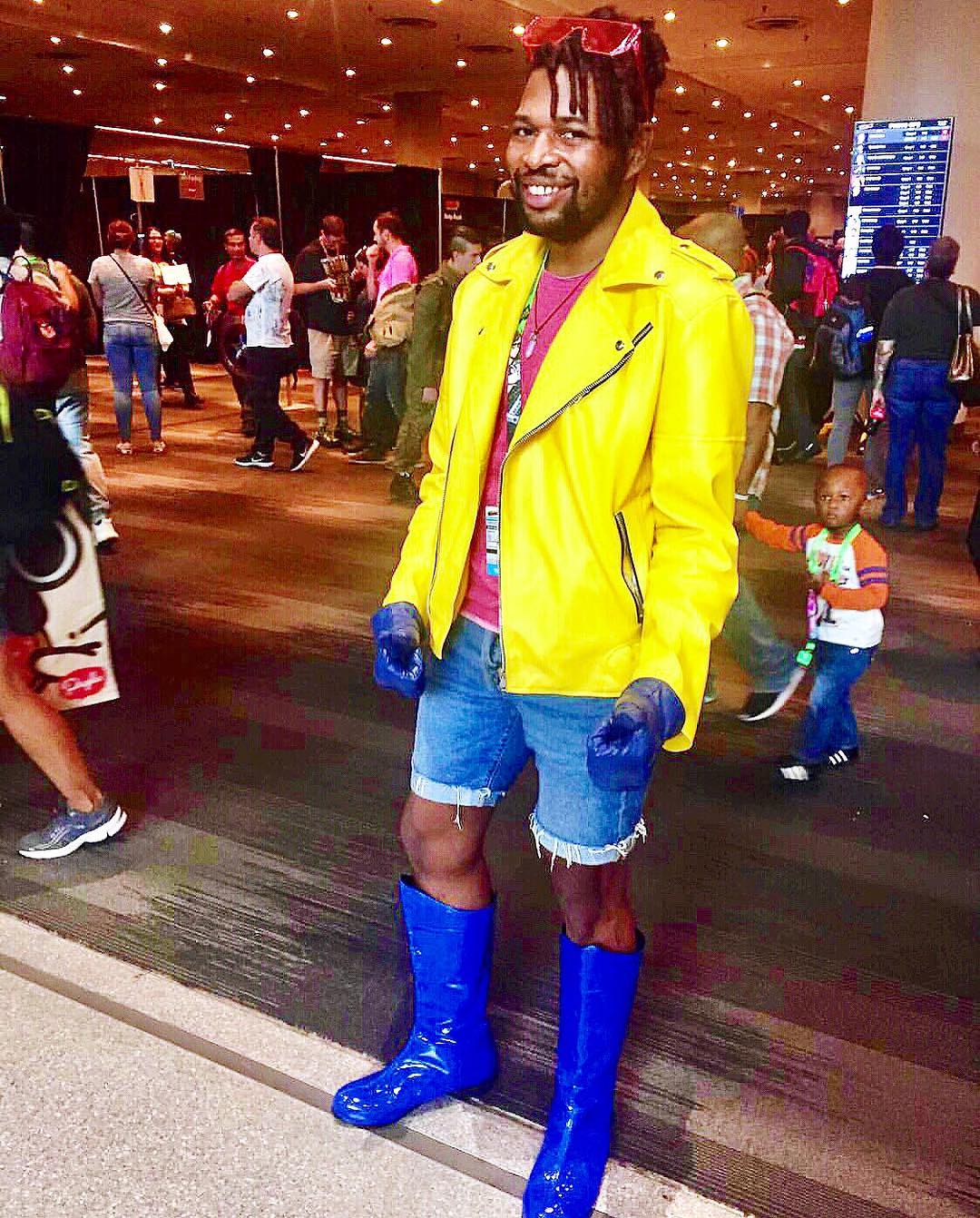 Sully sent us his awesome Jubilee cosplay on Instagram and we thought it was spot on! Great work, @sullywins.
Iron Spider and Spider-Gwen / by @louielopez37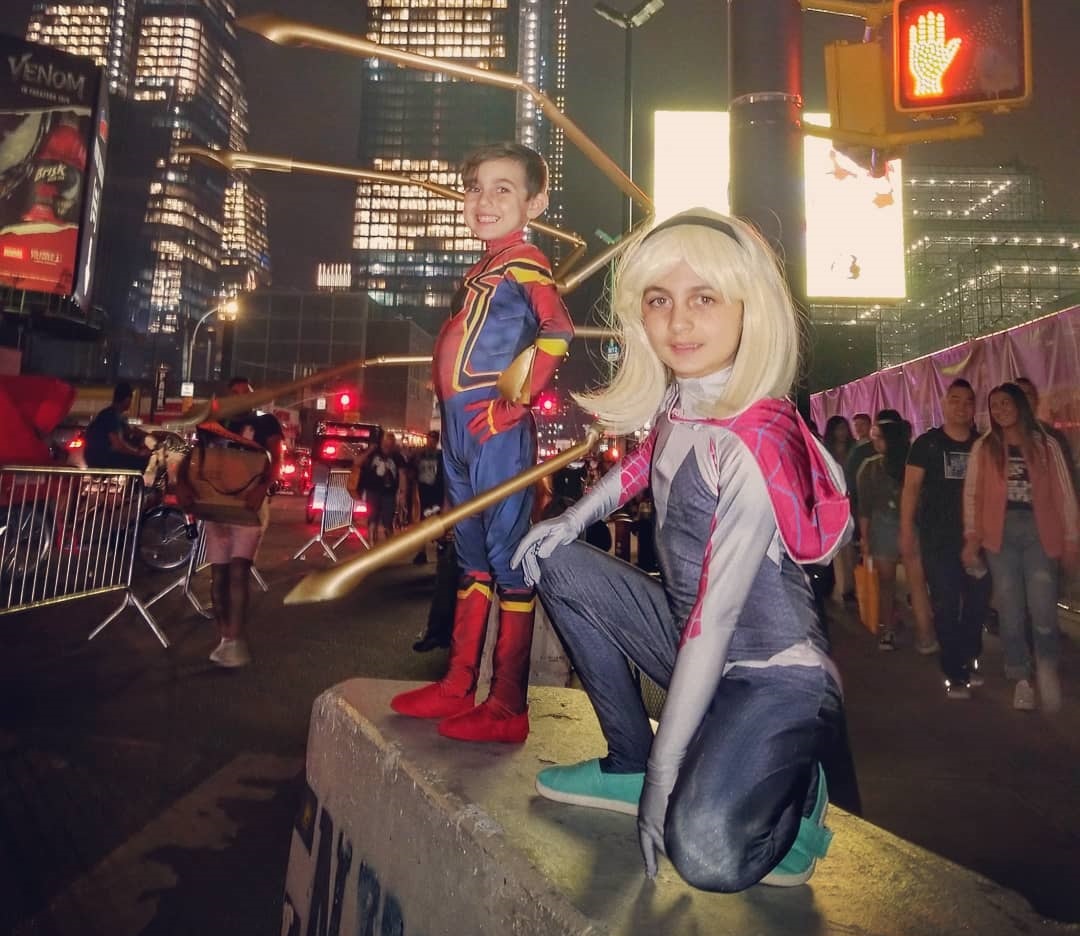 These kids made an adorable Iron Spider and Spider-Gwen! Good job raising little geeks, @louielopez37.
Catwoman / by @misstep_h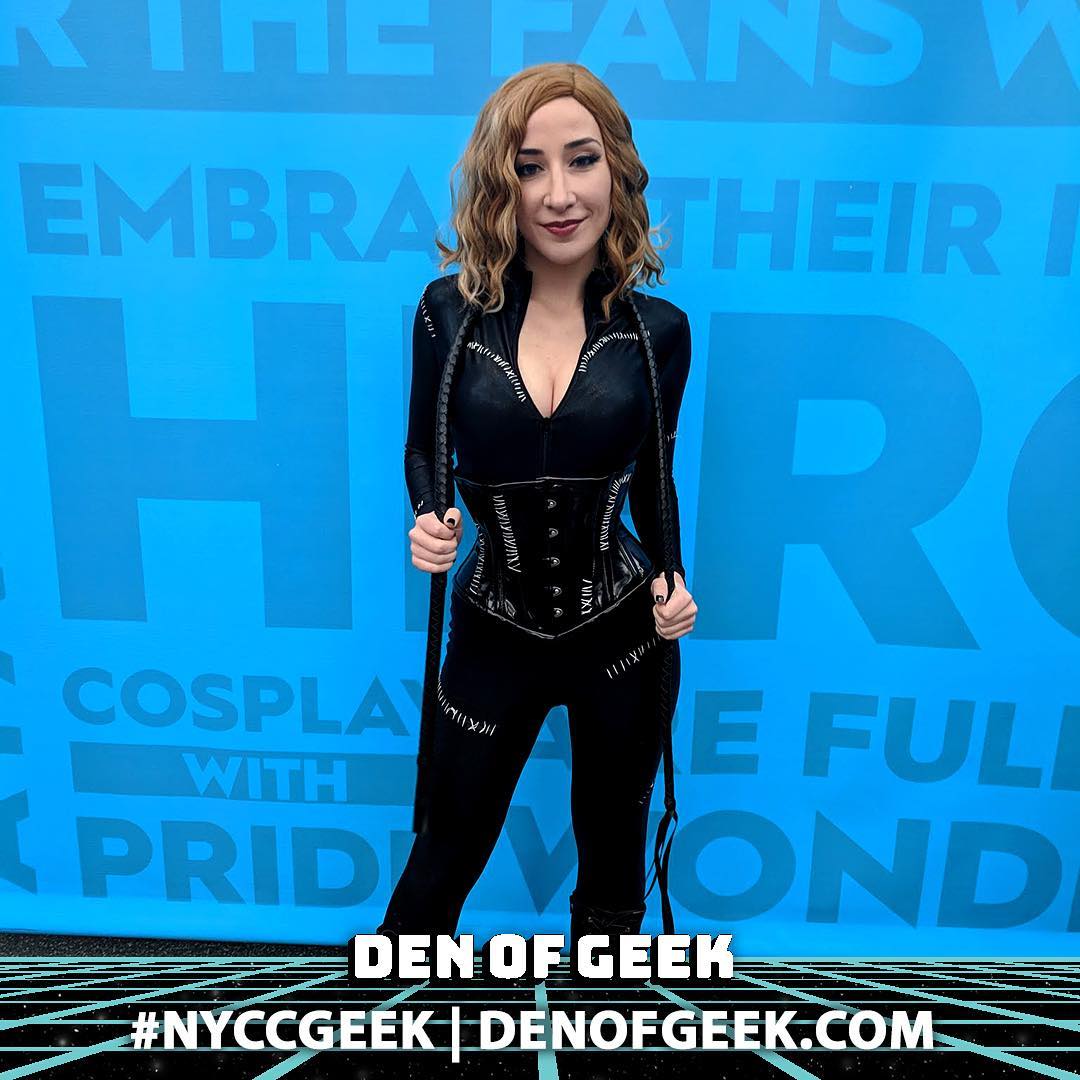 Feel free to fight me on this, but Michelle Pfeiffer had the coolest Catwoman costume. Great work, @missteph_h!
Leon and Léon / by @al_time64 and @ortiz.josh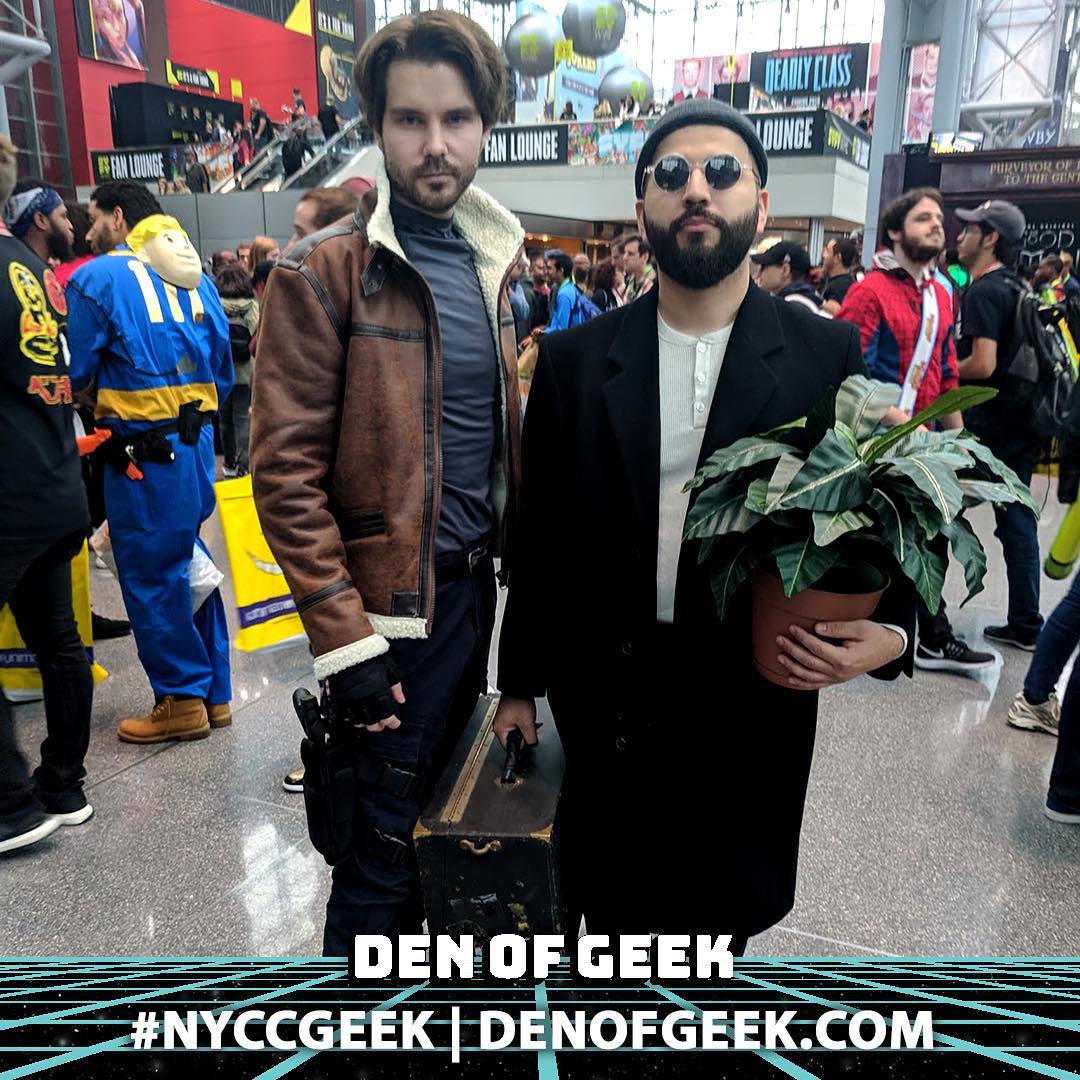 We love that this con moment happened: two Leons, both on very different missions. Awesome job, @al_time64 and @ortiz.josh!
Jessie and James (Pokemon) / by @torilynntangibles
Prepare for trouble, and make it double! Excellet hairdos by @torilynntangibles.
Tina and Louise Belcher / by @ksisterscosplay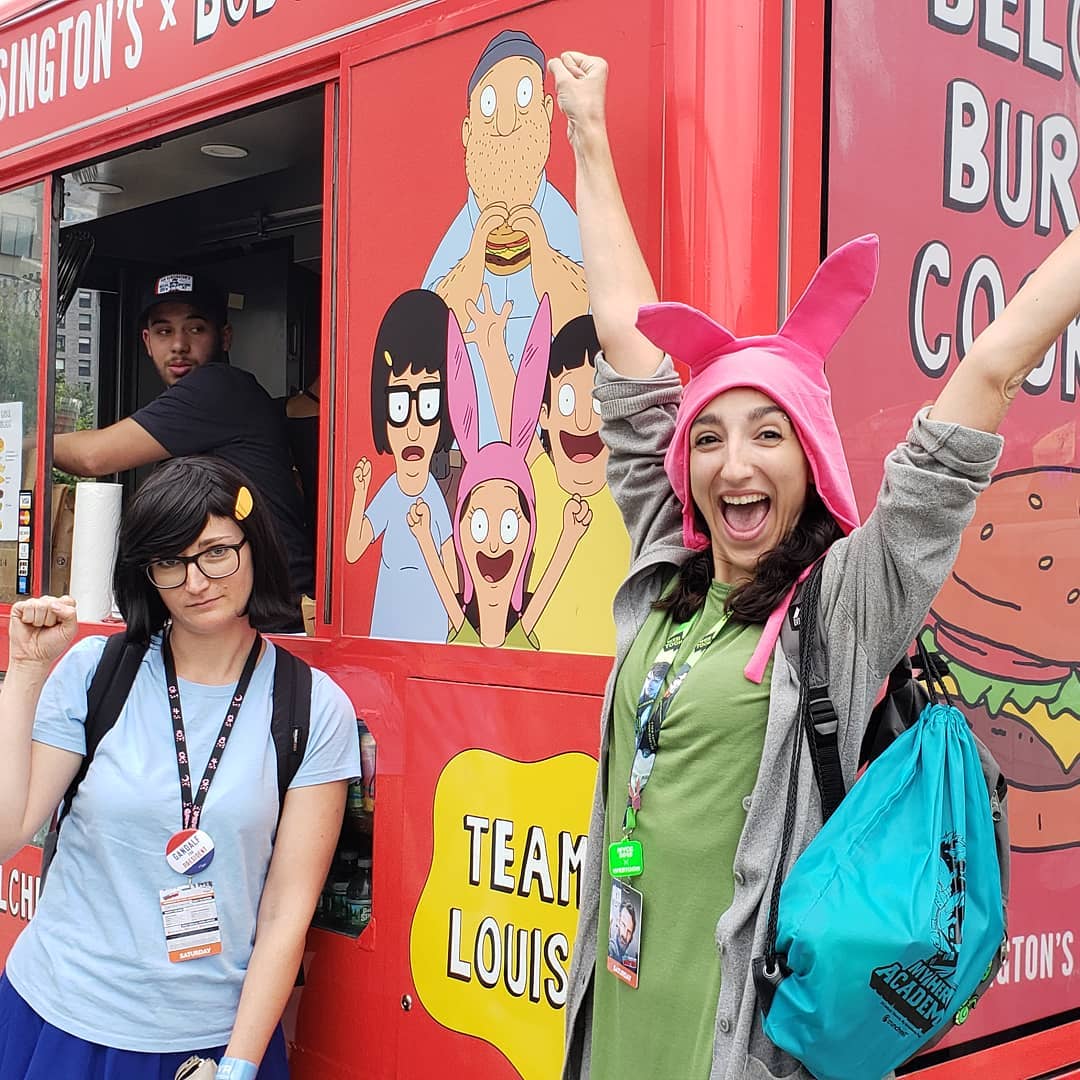 Just in time for the Bob's BurgersNYCC food truck pop-up, these sisters pulled off some awesome cosplays! Good work, @ksisterscosplay.
Garnet / by @punkybruisercosplay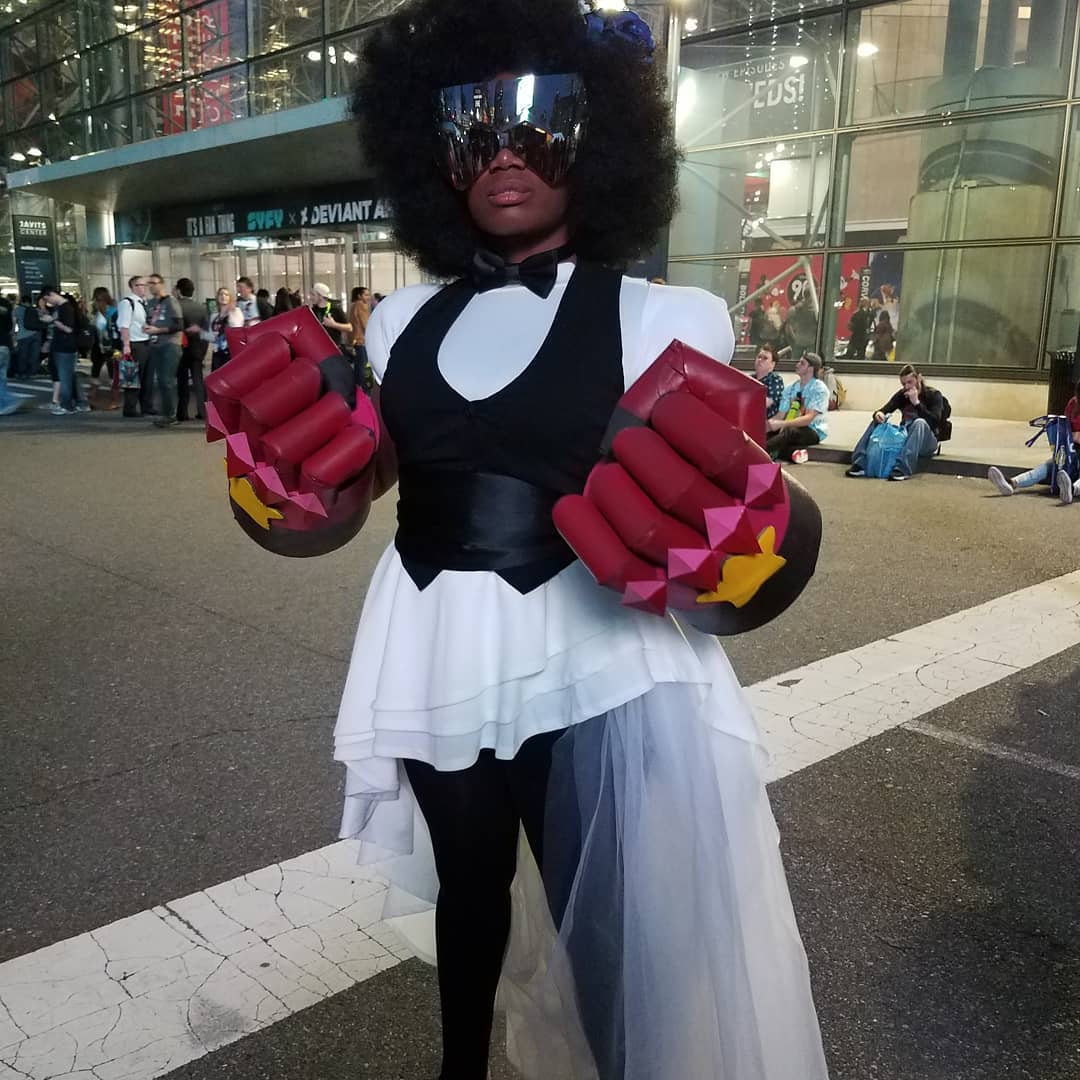 With those fists raised, you'd better not get on Garnet's bad side! Lovely work on this, @punkybruisercosplay.
Bowsette Cosplay / by @pooroldkilgore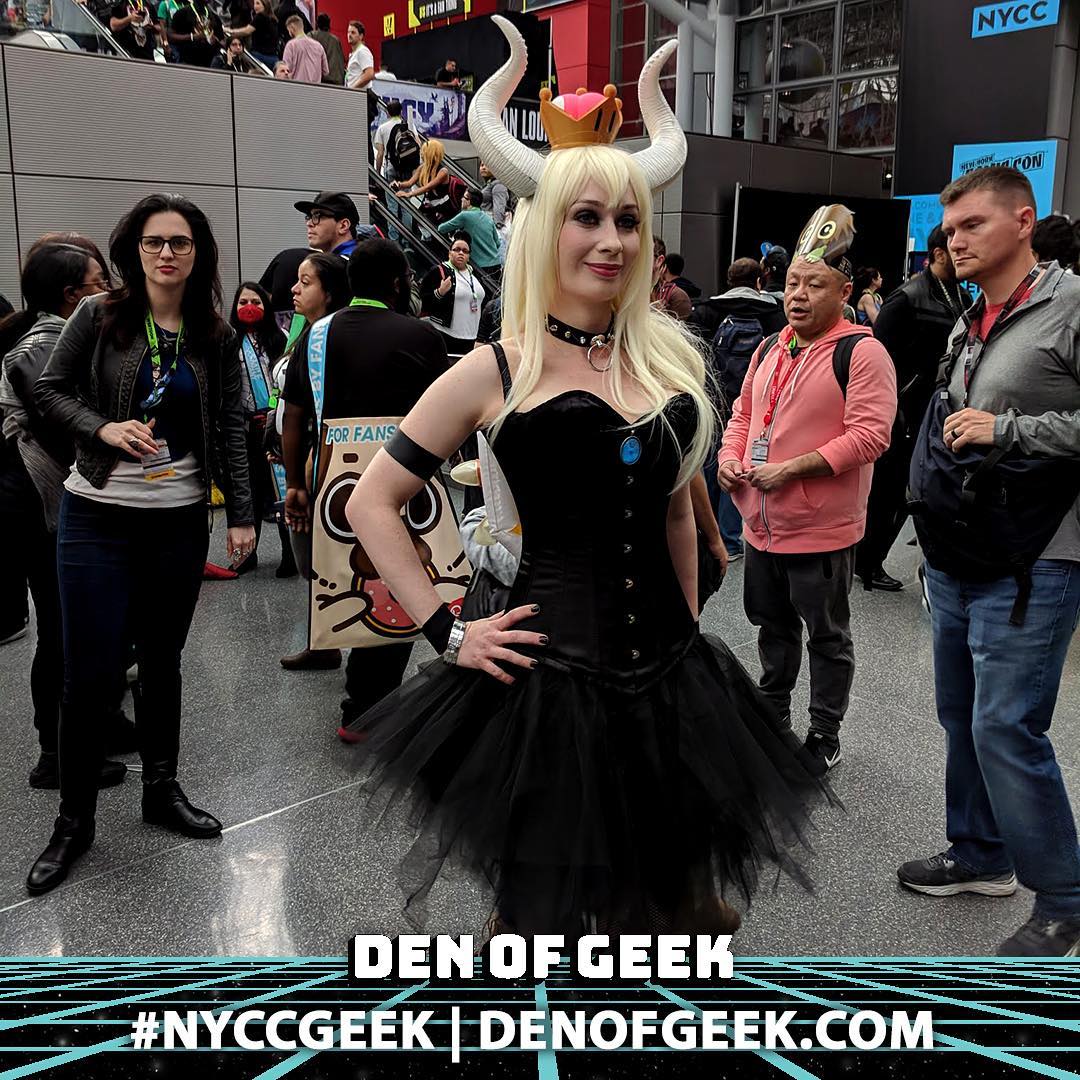 Even memes that have only been alive for a few days get cosplayed at NYCC. Speedy work, @pooroldkilgore!
Adventure Time Cosplayers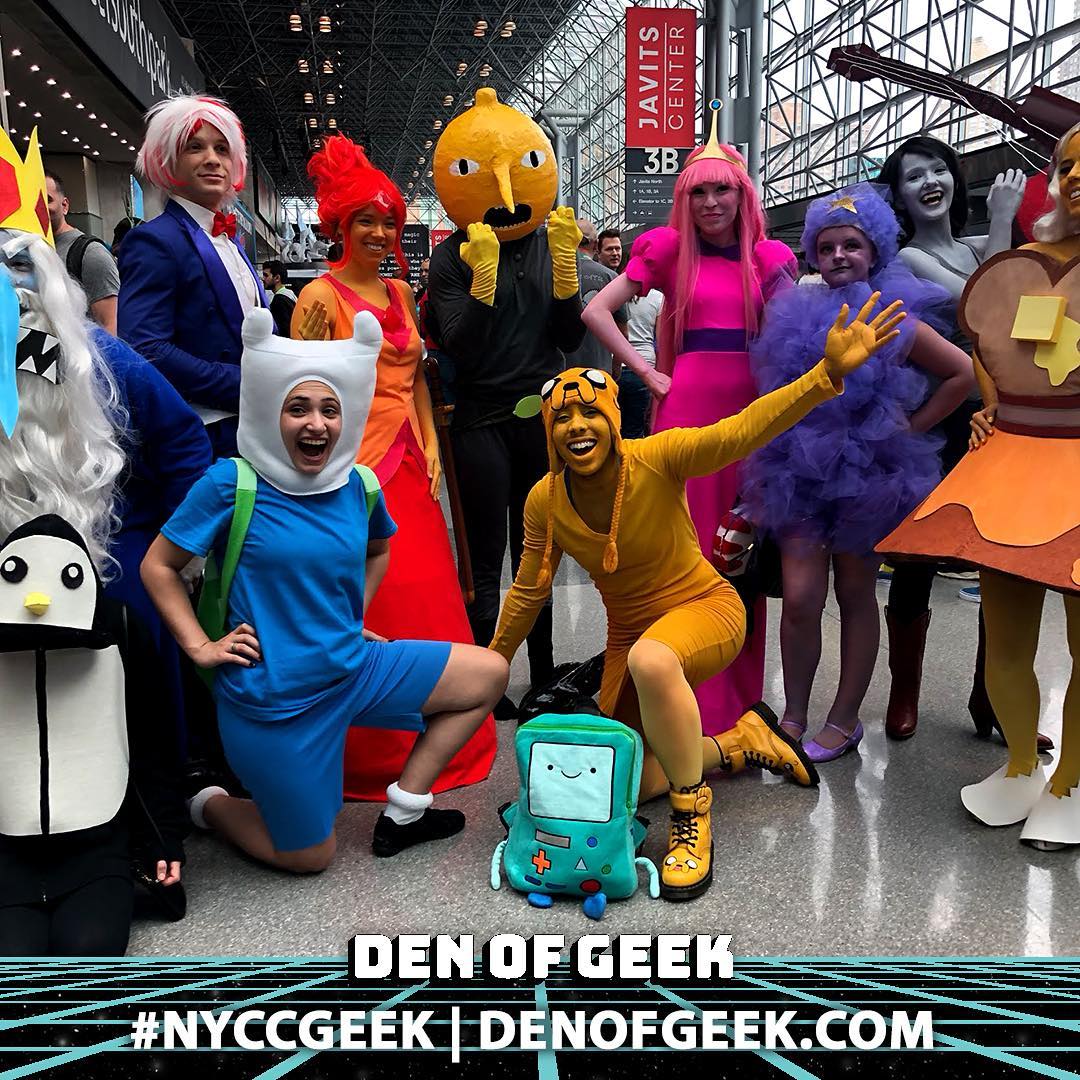 What do you call a cosplay roundup list that doesn't feature Adventure Time? UNAAACCEPTABLEEEE!!!
Share your cosplays!
We're still rounding up awesome cosplays as our community sends 'em in — so feel free to drop your cosplay photo in the comments below or tag it #NYCCgeek on Twitter or Instagram for a chance to be featured on this page! Plus, here are more cosplay photos we took, on our Facebook album.
Read and download the Den of Geek NYCC 2018 Special Edition Magazine right here!