News
Nickelodeon Cuts Ties With Creator Dan Schneider
Dan Schneider has been one of Nick's top creators, with shows like iCarly, Victorious, and Kenan & Kel.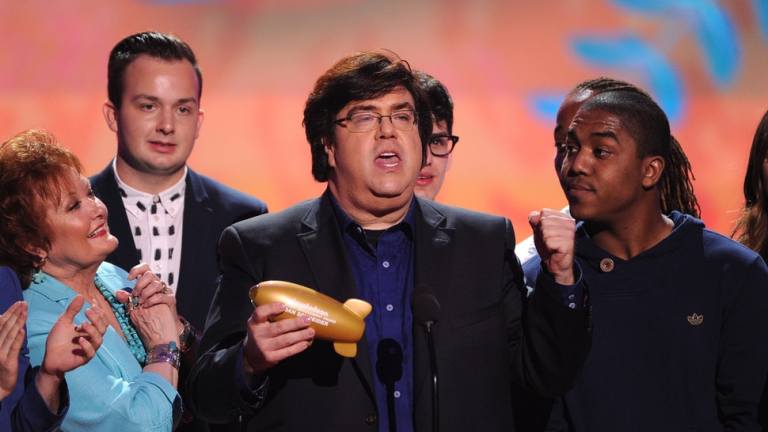 Nickelodeon has chosen to part ways with long-time producing partner Dan Schneider, who has created shows like All That, The Amanda Show, iCarly, Drake & Josh, Victorious, and Kenan & Kel, among others.
In a joint statement released to Deadline, Nickelodeon and Schneider said they have "agreed to not extend the current deal," adding that: "Since several Schneider's Bakery projects are wrapping up, both sides agreed that this is a natural time for Nickelodeon and Schneider's Bakery to pursue other opportunities and projects."
Bakery-produced series Game Shakers was just canceled after three seasons, while the fate of Bakery-produced Henry Danger (currently one of Nickelodeon's top-rated series) and The Adventures of Kid Danger remain unclear, though Deadline believes that the former will continue.
There there have been no official allegations of abuse against Schneider at this point, Deadline reports that Schneider has under a "cloud of suspicion over the treatment of some younger stars of his shows" over the years, and that there have been multiple complaints filed by members of his staff. He has also reportedly had issues with bloated budgets and long production days.
"Dan and his Schneider's Bakery team have created a string of lasting, groundbreaking hits over the years," continues the statement. "We thank Dan and his Schneider's Bakery producers, executives, and social-media team for their immeasurable contributions to Nickelodeon, and we wish them the best in their future endeavors. And Dan and Schneider's Bakery are proud of the work they did together with Nickelodeon and will always remain big fans of the network."