News
New York Comic Con Festivities Cancelled, Event Moving Online
The physical New York Comic Con event, held annually in Manhattan's Javits Center, is cancelled. There will now instead be a virtual convention on YouTube.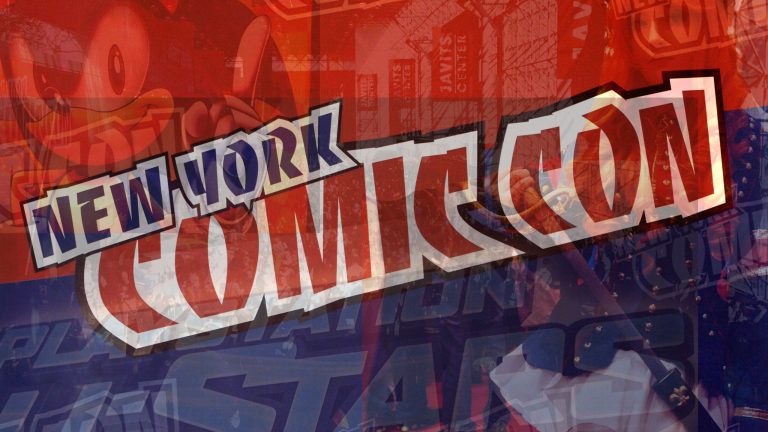 New York Comic Con, the most attended comic book and pop culture convention in the United States, is officially moving online less than two months ahead of its previously scheduled October kickoff. The grim news, while hardly shocking, does come with the small silver lining that the event will live on via live digital panels on YouTube.
ReedPop, the large public event-based company behind NYCC and a number of other pop culture gatherings, also announced Tuesday several major television panels have already agreed to move to YouTube panels, including Starz's American Gods, CBS All Access's catalogue of new Star Trek shows, DreamWorks Animation's presentation for new television animation, and an unspecified slate of Hulu and FX programs. These festivities will commence the same weekend NYCC was originally scheduled to occur at Manhattan's Javits Center, running from Oct. 8 to Oct. 11.
"We are thoroughly disappointed that we can't gather together in-person for the New York Comic Con we love to build and our fans love to revel in," RedPop President Lance Fensterman said in a statement. "We look forward to this weekend all year long, just like you, and with this being our 15th edition, we were particularly excited. I will miss walking up and down artist alley and seeing friends that I've made since we were in the basement at the Javits Center," said Lance Fensterman, President of ReedPop. "While this year will definitely be a different experience, we are going to look to bring the best and most engaging event to our fans, exhibitors, and studios through our partnership with YouTube."
While on the surface this bears quite a bit of similarity to San Diego Comic-Con's streamed panels on YouTube last month, ReedPop appears to be emphasizing that unlike the virtual SDCC events, NYCC's YouTube panels will be live and feature a component where fans can still interact with their favorite genre actors and creators. Beyond the panels being "on-demand" via YouTube, fans will apparently be able to ask questions to talent in Q&As during the panels, as well as use YouTube's Community and Live Chat features to interact with other fans.
Additionally, there will be apparent opportunities for fans to have "up-close and personal meet & greets" with some talent via personalized autographs, videos, and professional workshops. Similarly, ReedPop is setting up a virtual marketplace where creators and exhibitors will share new items and collectibles for discerning fans.
The move to a virtual NYCC event seems fairly inevitable. While New York remains one of the few states in the U.S. where coronavirus cases have declined instead of increased in recent months, much of the city remains shutdown, and the Javits Center itself was used as a field hospital during the height of first wave's crisis in New York City. And as the pandemic speeds past grim milestones in the last week, including more than five million confirmed cases in the U.S. and over 160,000 deaths caused by COVID-19 complications, the idea of a major event shared by hundreds of thousands of international attendees seemed highly remote.
Still, NYCC is clearly trying to make their online alternative a bigger event for fans than SDCC. While NYCC has a larger in-person attendance, averaging more than 200,000 attendees over the last three years versus SDCC's recent average of 130,000 attendees in the same time frame (and maxing out around 170,000 in the past decade), the California convention is generally a bigger event for Hollywood studios to premiere exclusive footage and panels for their most geek-friendly movie properties.
And yet, with the rather muted reception to prerecorded SDCC panels, it would appear that ReedPop sees an opportunity to overshadow 2020's SDCC, the biggest panel of which was The New Mutants… and that was only viewed by a little more than 207,000 people on YouTube as of press time.