News
New True Crime TV Series to Cover Twin Peaks Origin Story
Fans of David Lynch's timeless series will have a chance to go back to where it all began...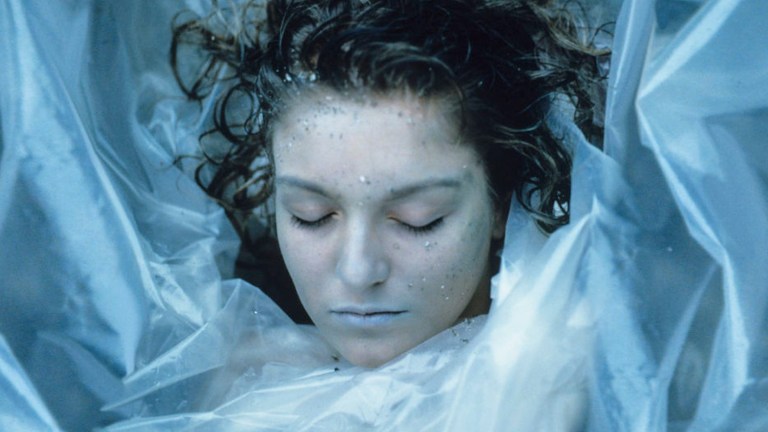 100 years ago, a girl called Hazel Drew was murdered, and the story of her unsolved death planted a seed in the mind of Mark Frost, the co-creator of relentlessly weird TV series, Twin Peaks.
Frost's grandmother Betty used to tell him tales of Drew's untimely end. The girl was found dead in a local pond, but there were whisperings of her having had a colourful romantic life. Sound vaguely familiar? If you're a Twin Peaks fan, the answer is likely yes.
A new tome published by Metabook – Blonde, Beautiful And Dead: The Murder Mystery That Inspired Twin Peaks – is set to exhaustively cover Hazel Drew's murder and its link to the creation of Twin Peaks, and where a juicy true crime journey begins, a documentary TV series is sure to follow – Part2 Pictures (Dark Net) has now optioned the forthcoming book, to turn it into a future TV docu-binge.
"This is one of those stories that you can just see and feel the second you hear about it. It has all the texture and twists of Twin Peaks but has the beauty of being true crime with a current-day investigation unfolding alongside the events of the past," said David Shadrack Smith, President of Part2 Pictures, via The Wrap. "We're excited to take a multi-platform approach to it with Metabook and create something that lives across diverse media."
The book's authors, David Bushman and Mark Givens, who have "spent years" going back over the facts and rumours surrounding Drew's death, are on board to make sure the story is told properly. "We are beyond excited by this new partnership with Part2 Pictures that will allow us to bring the intriguing tale of Hazel Drew's brief life and tragic death to a whole new audience."
further reading: A Guide to Twin Peaks Timelines and Continuity
Twin Peaks was arguably the first TV show that managed to generate both a huge cult following and a die-hard obsessive fandom back in the 90s. Mark Frost may have provided the story, but it was Blue Velvet and Eraserhead director David Lynch who brought his signature surrealness to the project, with the duo both coming back to shepherd its 2017 revival series, The Return, into fruition.
Frost recently released his own book, The Final Dossier, which wrapped up all the dangling Twin Peaks storyline threads into a neat bow (narrator: "it didn't").
More on this new series as we get it.