News
New Star Trek Book Goes Behind-the-Scenes of The Original Series
We can't get enough of these behind-the-scenes images from Star Trek: The Original Series Season 3.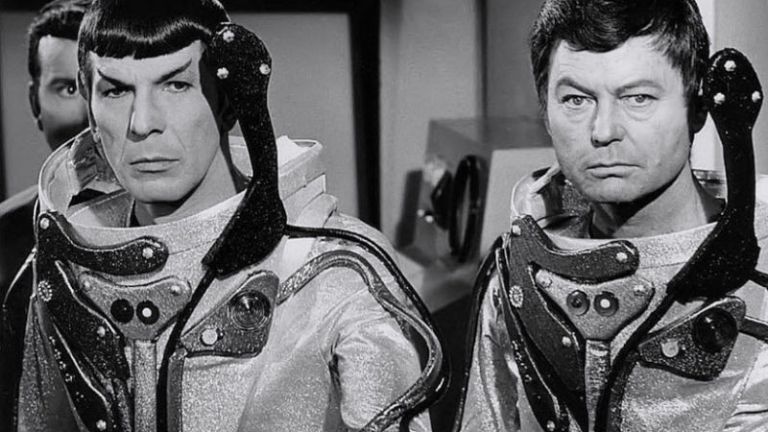 If you're the kind of Star Trek: The Original Series fan who can never get enough of a sneak peek into the making of the iconic science fiction show, then you're in luck. Gerald Gurian has released the third installment in his To Boldly Go: Rare Photos from the TOS Soundstage series. This edition focuses on behind-the-scenes production photos from the third season of Star Trek: The Original Series.
io9 has released a selection of the photos available in the book (on display in the photo gallery above) and there are tons of tiny sneak peeks into what it was like to work on the third season of The Original Series, including moments of laughter, ridiculousness, and a look at some of the many props that went into the production of the series.
The volume includes over 350 "rare" images, a portion of Gurian's personal collection made up of "thousands of rare NBC publicity shots, candid still photos/negatives taken on the Original Series sets, and rare Lincoln Enterprises film clips (the unused pieces of printed footage, called the 'trims' and 'outtakes,' that were left over after the Desilu Studios film editors assembled the desirable footage into the finished master versions of the Star Trek episodes)."
Some of the photos were featured in These Are the Voyages: TOS by Marc Cushman, but in black-and-white format rather than the color versions most in this collection appear in. According to the official description: "The rare pictures in this collection are all accompanied by informative descriptions, on occasion quite extensive, about the filming of the related scene."