News
New Soundgarden Album in The Works
Soundgarden may enter the studio later this year to record its first set of new songs since 2012.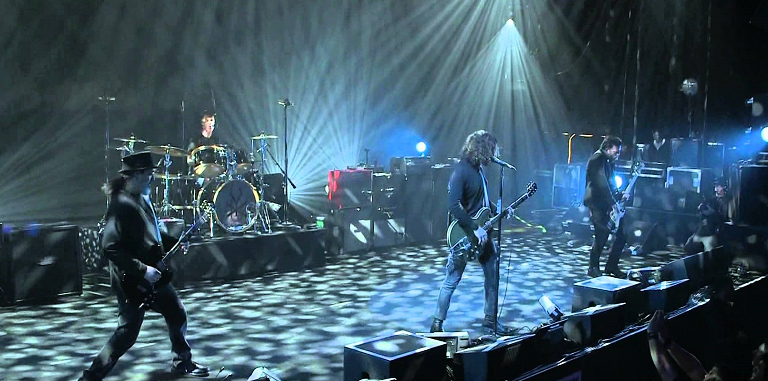 Soundgarden ended a 13-year hiatus in 2010 and, two years after that, released its first all-new collection of music since 1996: King Animal. The legendary Seattle band's sixth full-length studio effort was warmly received by critics and fans who appreciated the quartet forging ahead with new music and not remaining content to just hit the tour circuit with the same old hits.
Five years later, the band has been making noises about a follow-up and singer Chris Cornell told us they were about "halfway through" the writing process: "We haven't really recorded anything so we're just sort of working on ideas and I think we have about half the songs that we need for an album," he calculated. "But you never know. We tend to make pretty long albums. At some point when we feel like we're done, five more songs show up at the doorstep."
Although a Temple of the Dog reunion, touring for Cornell's own recent solo album Higher Truth, and drummer Matt Cameron's duties with his other band — a little group called Pearl Jam — have made work on the next Soundgarden album somewhat more intermittent, Cornell did add that the band was likely to get into the studio sometime this year.