News
New Lana Del Rey Song in Scary Stories to Tell in the Dark
Lana del Rey covers Donovan's "Season of the Witch" to herald Guillermo del Toro's Scary Stories to Tell in the Dark.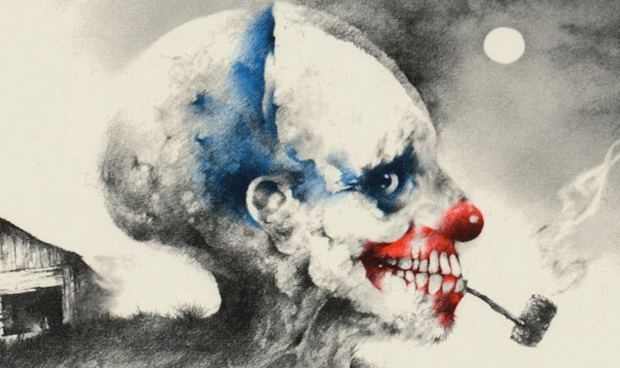 Some lullabyes aren't meant to help you fall asleep. Lana Del Rey is casting a spell for Guillermo del Toro's upcoming Scary Stories to Tell in the Dark. The Grammy-nominated "Born to Die" singer covered Donovan's 1966 hit "Season of the Witch" for the horror anthology film. The song will debut on August 9 to coincide with the movie, but a portion of the song is featured in the new trailer.
Del Rey came out of the broom closet a long time ago. In February 2017 she invited her 6.22 million Twitter followers to take part in a mass binding ritual against Donald Trump. A few years before that a 19-year-old fan who felt a deep "spiritual connection" with del Rey broke into her home to steal an old edition of the book The Satanic Witch, written by Church of Satan founder Anton LaVey, which included an introduction written by Zeena, the daughter who renounced him. Scary Stories to Tell in the Dark's producer felt a similar energy.
read more: Scary Stories to Tell in the Dark Trailer, Release Date and Everything to Know
"I have admired Lana's music for a while now and felt in my gut that she would run with 'Season of the Witch' – that she would use her alchemy to transform it," del Toro said in a statement. "She is a great artist and has been an amazing partner with us in this adventure. It is an honor for me to have met her."
Scary Stories to Tell in the Dark is directed by André Øvredal. Based on the series by Alvin Schwartz, it was adapted from a screenplay by Dan Hageman and Kevin Hageman and a screen story by Guillermo del Toro, Patrick Melton, and Marcus Dunstan.
"Season of the Witch" was written by Donovan and Shawn Phillips. It was first released on the Sunshine Superman album, which came out in September of 1966. Scary Stories to Tell in the Dark is set in 1968. The incidents in the movie take place in "the small town of Mill Valley where for generations, the shadow of the Bellows family has loomed large," according to the official synopsis. "It is in their mansion on the edge of town that Sarah, a young girl with horrible secrets, turned her tortured life into a series of scary stories, written in a book that has transcended time—stories that have a way of becoming all too real for a group of teenagers who discover Sarah's terrifying home."
Del Toro is hot off the success of his 2018 Best Director Oscar winning film The Shape of Water. Del Rey, who will join him at his Hollywood Walk of Fame star ceremony on Hollywood Boulevard on August 6th, will drop her sixth studio album, Norman Fucking Rockwell, on August 30th. Produced and co-written with Jack Antonoff, the record will include "Venice Bitch," "Mariners Apartment Complex," and Del Rey's rendition of Sublime's "Doin' Time."
You can watch the trailer here:
Lionsgate's Scary Stories to Tell in the Dark stars Zoe Colletti, Michael Garza, Gabriel Rush, Austin Abrams, Dean Norris, Gil Bellows, Lorraine Toussaint, Austin Zajur, and Natalie Ganzhorn.
Scary Stories to Tell in the Dark hits theaters on August 9.
Read and download the Den of Geek SDCC 2019 Special Edition Magazine right here!
Culture Editor Tony Sokol cut his teeth on the wire services and also wrote and produced New York City's Vampyr Theatre and the rock opera AssassiNation: We Killed JFK. Read more of his work here or find him on Twitter @tsokol.