News
New Harry Potter Scenes To Debut For Universal Studios Ride
New scenes including actors from the original Harry Potter films have been filmed for "Escape From Gringotts" ride!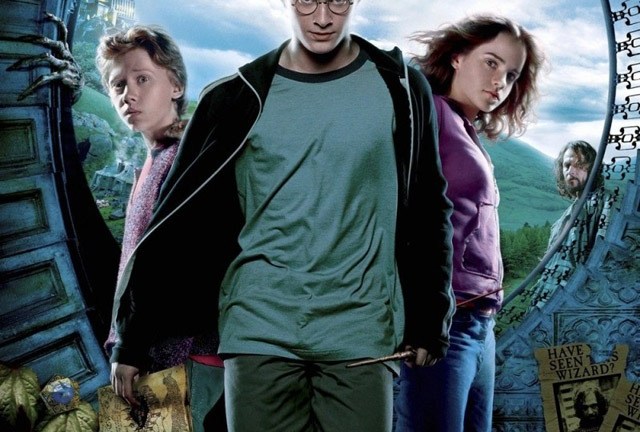 So, recently there's been some media buzz about the core Harry Potter cast getting back together to film some new scenes. The good news; there are indeed new scenes! The bad news; even though some articles have claimed that the filming has yet to begin, it actually happened back in 2012.
The new scenes were filmed to use in one of the newest attractions at The Wizarding World of Harry Potter at Universal Studios. The new ride, set to open this summer, is called Harry Potter and the Escape from Gringotts. Along with Harry (Daniel Radcliffe), Ron (Rupert Grint) and Hermione (Emma Watson), these scenes will also feature Ralph Fiennes as the Dark Lord himself, Voldemort. *Pause for gasps and screams*. Oh come on guys, break the mold! Push against the confines of expectation! Say it loud! Say it proud! VOLD-….. fine… He-who-must-not-be-named… The Dark Lord will be accompanied by his ever faithful (psychotic) side woman, Bellatrix LeStrange (Helena Bonham-Carter). And considering the fact that the ride is all about Gringotts, we will see the ever awesome Warwick Davis as Griphook.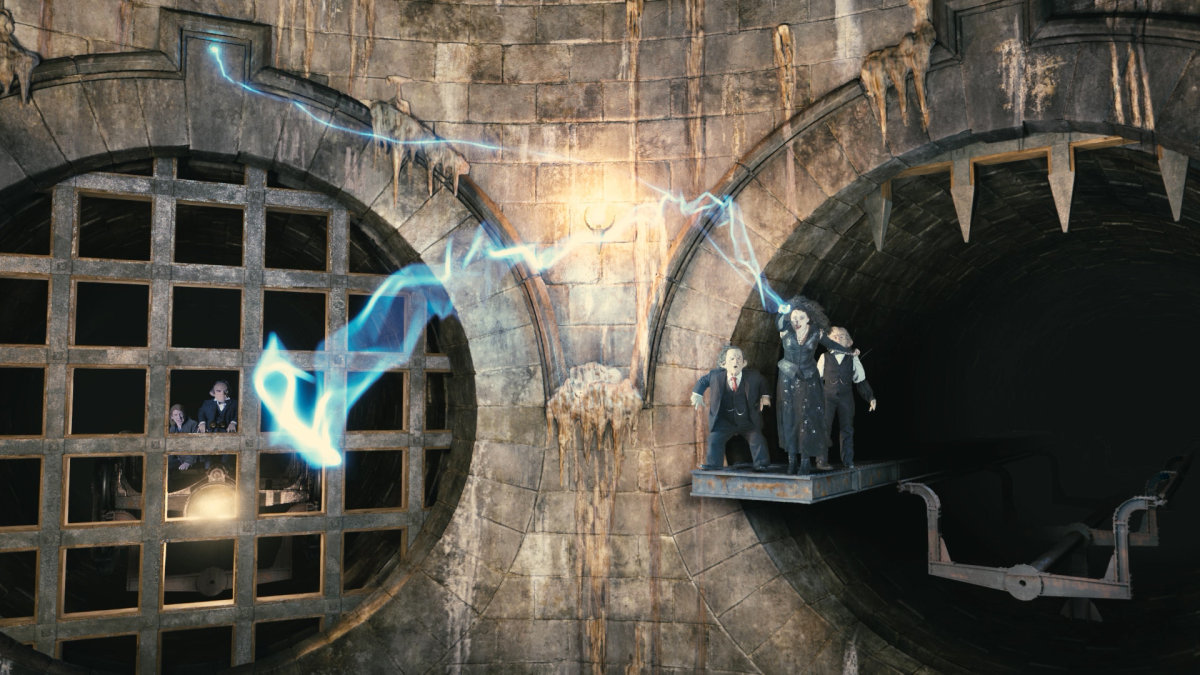 The art director in charge of the ride (Alan Gilmore) told MTV, "It's all new, it's a brand new film, and it's absolutely film quality, involving the films team, a merging of the film team and the Universal production team." In reference to the physically there (verses in film) goblins, Alan also said, "They're actually moving! We can't tell you how they move, but they're working away. Goblins are very quiet gentlemen. We have the head goblin as well, watching over you. He'll address you as you walk in. They're perfect replicas of what you see in the film, and they're very ominous…my motto is, we're building a real place, we're not building a theme place. I want to walk in, and feel like they're actually in London, or actually in Gringotts." 
It sounds like this ride is going to be epic, with much thanks to the over four thousand hi-def screens placed throughout the ride. And apparently, Gilmore revealed by way of a teaser, that there will be lots and lots of Easter Eggs for fans to find while they go through the ride. I wonder if they'll ever tell us the exact number of Easter Eggs so we can make sure to find them all…
Like us on Facebook and follow us on Twitter for all news updates related to the world of geek. And Google+, if that's your thing!