News
Netflix Pulling Movies from Cannes Foreshadows Future Struggle for Cinema
Netflix pulls out of the Cannes Film Festival after being rejected to compete for top prize. This marks battle for cinema's future.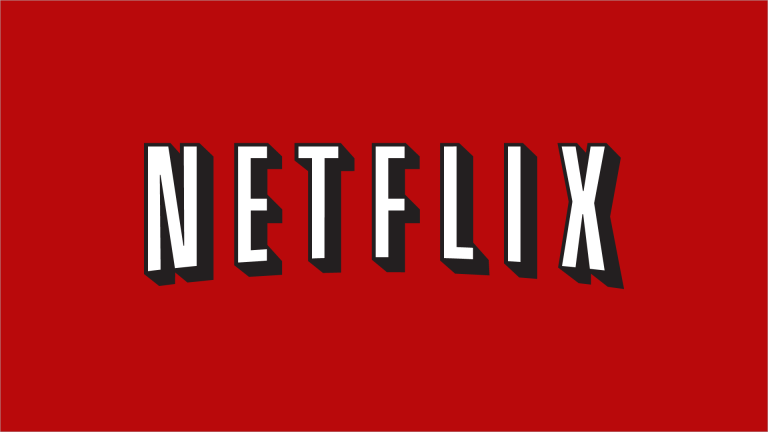 Netflix has decided to pull its film slate from the Cannes Film Festival in 2018. Which is to say if this were a movie, we're at the scene where a line in the sand has just been drawn. While this is technically a feud between a premiere, and ultra-prestigious, film festival and what is technically just one distributor, it could also in essence be viewed as a microcosm of for the epic struggle in film culture's future: just what deserves to "count" as an important—or even officially recognized—film?
The news came midday Wednesday when Netflix's chief content officer Ted Sarandos confirmed to Variety that Netflix was pulling all films it had prepared to premiere at the exclusive French festival next month in retaliation to the film festival's actions to take all Netflix films out of competition. Cannes' Theirry Fremaux confirmed as much in March when he stated, "Last year, when we selected [Okja and The Meyerowitz Stories], I thought I could convince Netflix to release them in cinemas. I was presumptuous, they refused."
Indeed, both Okja and The Meyerowitz Stories, two new films from auteurs like Bong Joon-ho and Noah Baumbach, competed for the Palme d'Or. And while we considered Okja ond of 2017's best, both films were met by boos by the French and proudly elitist cinephile audience. Both also received only nominal releases in North America during the following months, offering the bare minimum of theatrical distribution to qualify for Academy Awards attention (not that it worked). So despite Netflix being keen to bring more films to what many consider the biggest film festival in any given calendar year, Cannes has made the choice not to allow Netflix original films to compete, especially as they are not given theatrical releases in France.
Hence Sarandos' shot across the bow today, which came with several telling quotes to Variety, including, "We want our films to be on fair ground with every other filmmaker." Sarandos also added, "It was not our decision to make. Thierry announced the change in their qualification rules [that] requires a film to have distribution in France to get in, which is completely contrary to the spirit of any film festival in the world. Film festivals are to help films get discovered, so they can get distribution."
That distinction right there represents not only a veiled difference of ideological opinion, but the argument which will become far more visible as the 21st century progresses.
Netflix has made no bones about its intention to disrupt the theatrical distribution model that cinema has been built on for over the past century. Last year, Netflix CEO Reed Hastings couched such potentially damaging intentions for the theatrical distribution model under rosy euphemisms like he is planning to use his streaming service to "unleash film" while describing the current business model as having failed to "innovate" for the past 30 years.
There is an undeniable truth to what Hastings says. Film exhibitors have failed to respond adequately to the rising competition of the internet, a growing gaming culture, and yes, streaming services like Netflix, beyond simply raising ticket prices—which in itself discourages interest in younger demographics (the bread and butter of both now year round IP-focused blockbusters and the base for future moviegoers). As ticket prices increase, actual ticket sales decrease. That is why 2017 could be one of the biggest earners in inflated box office dollars ever, even though it marked the worst 12-month span for moviegoing in over 20 years. Studios are likewise arguably damaging the appeal of moviegoing as they focus more and more on four-quadrant (appeals to everyone) IP-based tentpoles that are supposedly sure bets.
In fact, we'd argue that if you look at 2017, the mostly abandoned focus on more niche (and adult) interests have cost studios and exhibitors both, as 2017 began strong in a diversified spring marketplace with more original films like Get Out, La La Land, Split, Hidden Figures, and Logan all contributing to the best first-quarter for moviegoing in the last decade.
Be that as it may, Netflix's entire business model is based not on spurring competition in moviegoing at the theaters, but in undermining and replacing it with an entirely on-demand culture in streaming. If that comes to pass, moviemaking would arguably be just a short-form alternative to television series for content. This is leading to an increasingly vocal rejection of Netflix and what they represent by filmmakers who wish to protect the experience of going to a darkened room and experiencing a story—preferably one that isn't just the latest episode of superhero escapades in an increasingly serialized franchise formula.
Christopher Nolan famously denounced the Netflix model in 2017 as "pointless." And from his perspective, as a filmmaker who has the Hollywood resources to produce something like Dunkirk, an expensive and original World War II drama, it is hard not to see his point. Imagine never having the opportunity to see that movie on a large screen, preferably in IMAX 70mm. On the flipside, Will Smith countered Nolan, suggesting at SDCC that Netflix and streaming is just another way to make smaller films that appeal to a younger audience who don't go to the movies as often as they used to. It should be notable that Smith made these comments while promoting the divisive Netflix original movie, Bright.
Recently, the rhetoric has escalated when headlines were made by Steven Spielberg, who directed the small prestige piece and Oscar Best Picture contender, The Post, and the 35mm spectacle extravaganza Ready Player One in the last year. Notably, the clout of Spielberg is arguably why the former could be made for a wide theatrical release in the current studio climate, and only through the popularity of "big screen" spectacle (and budget) was the latter even conceivable. And defending the model he has grown to lead, Spielberg suggested the Academy of Motion Picture Art and Sciences should change its rules and not allow Netflix original movies to compete for Oscars. (Netflix made headway for 2017 when Mudbound received a Best Original Screenplay nomination.)
Spielberg's suggestion is essentially what Cannes has actually followed through on: treat Netflix as different from the rest of pure cinema. They're allowed to bring projects to the South of France, but Cannes is stating they should not qualify for Palme d'Or competition. It is not that far off from Spielberg saying that Netflix originals, even good ones, should be competing for Emmys instead of Oscars.
There is an obvious irony in Spielberg's demand, as he made his first name on a TV movie that was so good (1971's Duel) it received a theatrical release. However, the standoff now between Cannes and Netflix is once more a pivotal moment in film culture. After being slighted by the festival as lesser than, Netflix is taking its ball and going home. Conceivably, this could be perceived as pressure to also be treated "fairly" like other distributors. However, the key difference is other distributors are not trying to "unleash film" through the decimation of the theatrical moviegoing experience.
For lovers of films as grand as Dunkirk or Ready Player One, the prospect of losing the theatrical experience is repellent. And for those who think smaller, more adult projects, such as Spielberg's The Post or recent Palme d'Or winners like The Tree of Life or Blue is the Warmest Color, should only be the province of streaming while moveigoers are ever more engineered to view moviegoing as a "theme park" experience is disquieting. For the record, the dread of theaters becoming "theme parks" are the exact words Martin Scorsese articulated when describing his choice to take The Irishman, a mob drama starring his long-absent collaborator Robert De Niro, to streaming. As such, a Scorsese celluloid original will only be viewed by most moviegoers on their Netflix accounts. There is something depressing about that, no?
Then again most younger filmmakers don't have the ability to see their smaller projects reach a larger audience in the way Spielberg, Nolan, or Scorsese can. And personally, there have been a lot of good Netflix original movies in the last year that didn't find easy financing for theatrical distribution: Barry, Gerald's Game, The Meyerowitz Stories, and especially Mudbound and Okja. So the option of a streaming service as the only real avenue for hungry filmmakers who don't want to make superhero movies appears to be more and more likely. Perhaps the only thing that has even thwarted Netflix's ability to disrupt moviegoing more efficiently is that thus far, there's been wild inconsistency and quality control in their releases (see their most "popular" original fare, Bright and The Cloverfield Paradox for more).
As such, this future is not written. So as Cannes and Netflix each draw their own lines in the sand, attempting to reside in the middle will become increasingly perilous, especially if more mainstream film institutions like the AMPAS take Spielberg's advice and start choosing sides.
Thus this is more than just a feud between a very French institution and a powerful streaming service with money to burn; it is the backroom and afterhour arguments of the film industry, and barroom chatter of film lovers, spilling into the mainstream where the actual future of cinema has yet to be decided… but the war to find that answer might've just begun.