News
Netflix Booted from Eligibility of Cannes Film Festival Awards
The Cannes Film Festival will no longer allow Netflix original films to compete for their top prize of the Palme d'Or award.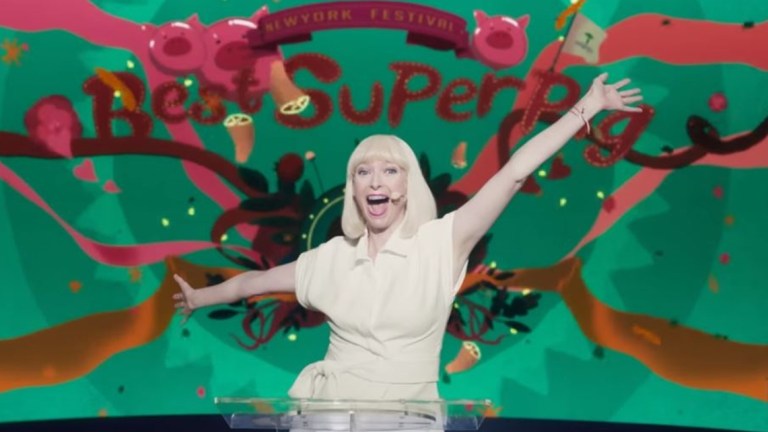 Netflix continues to have a tenuous relationship with the broader landscape of movie culture and the cinephiles who inhabit it. Despite making some headway at the Oscars this year by gaining a Best Original Screenplay nomination for Mudbound, and releasing what was in our opinion one of last year's better films, Bong Joon-ho's Okja, the streaming service has a strained relationship with an industry will sometimes even boo a Netflix title card at film festivals… such as what occurred at the Cannes Film Festival last year for the aforementioned Okja, a movie that was in competition for Cannes' coveted Palme d'Or award. Well, at least that last bit can never be repeated.
Indeed, atop their more humorous ban of selfies on the red carpet last week, in the run-up to May's 71st Annual Cannes Film Festival, film festival head Theirry Fremaux has announced that Netflix films are no longer eligible to compete for the Palme d'Or award. This continues a trend of derision that began with French audiences booing Netflix's more impressive offerings last year that were screened at Cannes, including Okja and Noah Baumbach's The Meyerowitz Stories.
"Last year when we selected these two films, I thought I could convince Netflix to release them in cinemas," Fremaux said to The Hollywood Reporter. "I was presumptuous, they refused."
He later continued, "The Netflix people loved the red carpet and would like to be present with other films. But they understand that the intransigence of their own model is now the opposite of ours."
This comes during the same weekend period that Steven Spielberg revealed he does not think Netflix original films should be eligible for Academy Awards. Noting that while Netflix provides nominal theatrical releases for their most prestigious films—which at the moment is to play for at least seven days on a screen in Los Angeles—their business model is clearly antithetical to the moviegoing business that the Oscars meant to celebrate.
"Once you commit to a television format, you're a TV movie," Spielberg told ITV on Friday.
This all shows a growing rift between Netflix and the movie industry that might see it banned from competing in more markets. And by its own admission, Netflix is attempting to disrupt the movie business, which Netflix CEO Reed Hastings has previously described as unable to "innovate" distribution in the last 30 years. By contrast, Hastings said Netflix wants to "unleash film," which would seem to imply away from movie theaters.
This previously prompted another popular filmmaker, Christopher Nolan, to display intense skepticism for filmmaking through the streaming service last summer, in which he displayed some openness to Amazon's model (which does allow for an actual theatrical distribution window for its original films) while calling the Netflix model "pointless."
For consumers, who increasingly favor leaving smaller, and usually more challenging cinema, for digital download and streaming (if at all), this might all seem like a matter of semantics. But if Netflix is sincere about disrupting the film industry's century-long business model that still depends upon (and celebrates) the communal aspect of moviegoing, it is not entirely surprising if the industry pushes back before showering even Netflix's better films with accolades.