News
National Pro Wrestling Day Offers Help For a Good Cause
A free wrestling show featuring a tournament, a frog Thor, crab people, a dream match, and it's for a good cause? We're in.
Every year on the first weekend of February, friends and families gather together to watch and celebrate the greatest sport the world has ever known. Yes, that's right; this weekend is National Pro Wrestling Day! For the fourth year in a row, CHIKARA (one of the Den of Geek staff's favorite wrestling companies) will be joining forces with other wrestling promotions and wrestlers from around the country to host a free family friendly wrestling show to help raise money and awareness for the Polaris Project.
The show kicks off at 2pm at the Goodwill Beneficial Association in Reading, Pennsylvania, so you'll still have time to catch the next biggest sporting event of the weekend, Puppy Bowl XII.
The first National Pro Wrestling Day was hosted in 2013 when over two dozen promotions came together to host 23 matches over one extremely long day of wrestling. The next two shows were manageable lengths and were CHIKARA-centric; 2014 featured the culmination of a nearly year-long story where CHIKARA was shut down and 2015 functioned as a regular CHIKARA show with a few special guests.
2016 looks to mix those two styles together. This show looks to be a day-long event with outside guests while also featuring many CHIKARA favorites.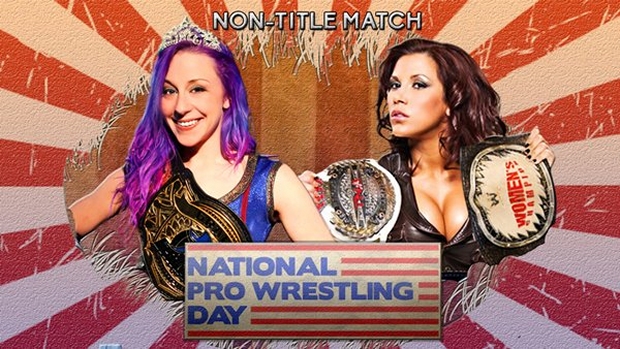 What's stayed constant for every show is that they're completely free and they're raising awareness and money for charity. This year's organization is the Polaris Project, a NGO which combats modern-day slavery/human trafficking and offers support for victims.
CHIKARA will be collecting donations throughout the show from attendees; if you cannot make the show (or want a paper trail for filing taxes), you can donate online here.
So far there have been 11 matches and three special events announced (with the potential for more surprises). Let's break it down!
Young Lions Cup XII (#YLCXII)
The Young Lions Cup is CHIKARA's yearly tournament featuring indie wrestling's best young talent. The format of the tournament varies from year to year. For the twelfth tournament, there will be sixteen competitors wrestling in four 4-Way Eliminator matches. The schedule only lists the four first round matches, two semi-finals matches, and the finals to crown this year's champion.
Hosting the YLC during NPWD is a great decision by CHIKARA. The fun of NPWD 2013 was seeing wrestlers I had never seen before and becoming a fan. This year's YLC plays heavily in to that; more than half of the characters and/or performers are new to CHIKARA and have the chance to make an impression on a new audience (including bookers). Andrew Everett and Trevor Lee blew the roof off at NPWD '13; since then they've become stars in promotionslike PWG and Lee has even held multiple titles for Impact Wrestling. After winning YLC XI, Heidi Lovelace spent four months in Japan wrestling for Stardom, one of the most prominent women's wrestling promotion in the world.
Winning the YLC at NPWD is a major victory that will alter the career trajectory of whoever wins. The current favorite is CHIKARA's rising star Argus, the gecko-roman wrestler, although with the talent involved, there could easily be an upset.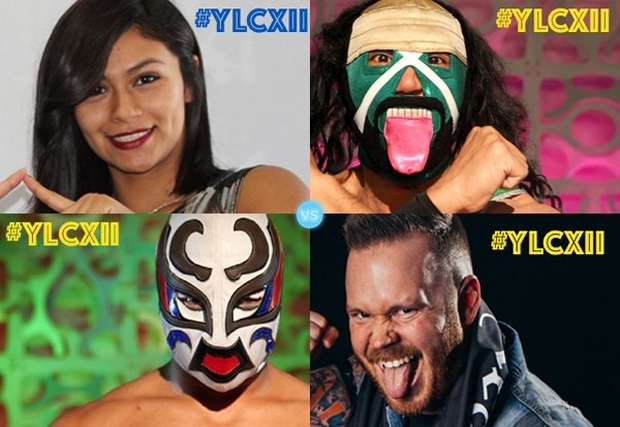 4-Way Eliminator 1 – Ashley Vox, Prakash Sabar, Wani, and Jeremy Leary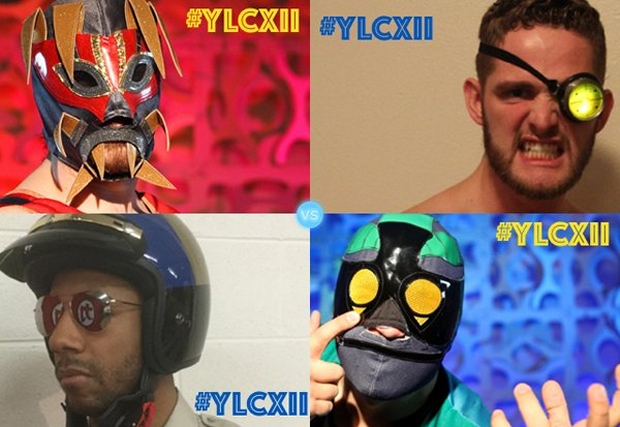 4-Way Eliminator 2 – Hermit Crab, Luke Lawson, Officer Warren Barksdale, and Argus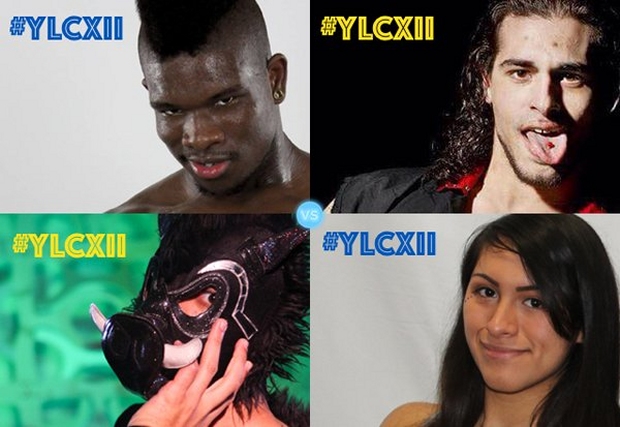 4-Way Eliminator 3 – Ken Broadway, Nutrious X, Proletariat Boar of Moldova, and Delmi Exo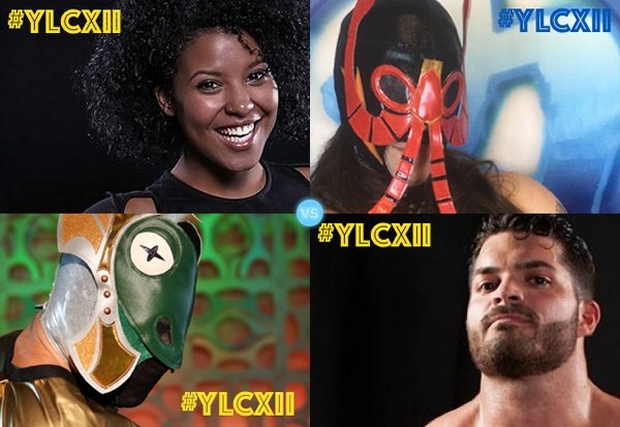 4-Way Eliminator 4 – Willow Nightingale, Rock Lobster, Estonian ThunderFrog*, and Mike Verna
The wrestlers have backgrounds ranging from hardcore to comedy to technical and are representing Minnesota, Illinois, Pennsylvania, New York, Rhode Island, Massachusetts, and other states that I'm probably unaware of. More than half of them are new characters/performers. CHIKARA's wrestlers sometimes skew white and male, so it's important to see CHIKARA reaching out to wrestlers of all different backgrounds.
*The Frog is an interesting appearance. The Estonian ThunderFrog (basically a Frog Thor parody) used to be a regular in CHIKARA until he was murdered in 2014 by the super heel stable, The Flood. In mourning, his best friend Jervis Cottonbelly studied black magic in an attempt to resurrect him. ThunderFrog did not return, although an actual frog appeared on a farm in a vignette in a post-credit type scene during the 2014 finale show. When a video of a new wrestler named Estonian FarmerFrog appeared online, fans assumed he was the resurrected god of thunder. FarmerFrog eventually appeared in CHIKARA in late 2015, although to the best of his knowledge, ThunderFrog was only a myth and he knew nothing about him.
When NPWD announced this entry, it was only a photo of the ThunderFrog. FarmerFrog responded to the tweet saying while his love of cows is real, ThunderFrog is a myth, and he might go to NPWD himself to deal with this other frog. I don't know how seriously we should take FarmerFrog's tweet, but it's possible there could be two separate entities (similar to the Undie match at SummerSlam '94) and we may eventually see a Farmer take on a "god." That sounds complicated (and it is), but CHIKARA is great at having complex continuity while still having easily accessible matches with well-defined and entertaining characters.
Guest Matches
Like 2013, other promotions are joining in on the fun. There are two announced matches presented by other local promotions.
FSW presents House of Payne vs. Magma, Supastar WHIPLASH, and Suntan Superman
Fighting Spirit Wrestling is a Brooklyn based promotion that is connected to the Ludus Wrestling School. They're the reason I can brag that I basically had front row seats to see Kevin Owens chain wrestle in a singlet in a shipping warehouse by the docks. I haven't been to one of their shows in over a year, so I'm interested in seeing how the performers have grown.
Excellence Pro Wrestling presents One Night Only vs. Danger Jameson and Havoc
Excellence Pro Wrestling is a Pennsylvania based company that's been garnering a lot of good will from CHIKARA wrestlers and fans. Outside of WWE, EPW is the wrestling promotion I hear the most chatter about at CHIKARA shows so I'm excited to finally see some of their stars wrestle.
Fun fact: their General Manager is a cat named Edgar and his blog posts announcing shows open with "From the Office of Edgar Excellence" and are filled with cat humor. Sorry HHH, but Edgar is the coolest wrestling promoter around.
Singles Matches
So far there have been five singles matches announced. Three feature regular CHIKARA roster members, but two feature special guests. The three matches featuring the roster are:
Hallowicked vs. Ophidian
Hallowicked and Ophidian are two CHIKARA staples with plenty of accolades between them. Coincidentally, they both are linked by supposedly getting powers from the deities that they worship.
For the past year, Hallowicked has gone mad, constantly ranting and raving about the power of a mysterious force known only as Nazmaldun. Ophidian, on the other hand, worships the Egyptian gods, though his lack of in-ring success has caused for him to question that they're even watching over him to begin with.

Dasher Hatfield vs. Missile Assault Man
Dasher Hatfield, the Old Timey King of Swing, is the conscience of CHIKARA. A fair-minded gentleman with no patience for cheating and a very obvious love for baseball.
On the other side of the ring is Missile Assault Man, formerly known as Missile Assault Ant. Keep in mind, CHIKARA has had about a dozen different ant-based wrestlers over the years. It's kind of weird. Also weird is Missile Assault Man's current status where he's trying to deal with the horrible acts he's committed as Missile Assault Ant.
It's less "hit people with chairs behind the referee's back" and more "blew up a busload of children in Zimbabwe as part of a ruthless mercenary group wanted for war crimes."
…Wrestling! YAY!

Mr. Touchdown vs. Pinkie Sanchez
Mr. Touchdown is the Interception of Perfection, though things haven't been too perfect for him lately. He spent much of 2015 cheating to win matches with a loaded kneepad. His partner and kin Dasher Hatfield didn't take kindly to this and cut ties, painting Touchdown as a villain. Rather than immediately go into the deep end of evil, Touchdown's been more mopey and apologetic about his actions.
Here, he's up against Pinkie Sanchez, part of the over-the-top supervillain group the BDK. A soldier of the would-be overlord Jakob Hammermeier, Pinkie is awesome in practically every way and this could very well be the match of the night.
Meanwhile, the two current singles champs in CHIKARA are facing guest performers…

Heidi Lovelace vs. Solo Darling
Young Lions Cup XI champion Heidi Lovelace will wrestle Solo Darling, her tag team partner in SHIMMER and SHINE. Solo specializes in comedy and her gimmick involves dressing like Squirrel Girl, so she should be a huge hit with the kid and geek friendly crowd.

Princess Kimber Lee vs. Mickie James
The biggest match announced is CHIKARA Grand Champion Princess Kimber Lee vs Mickie James. Mickie is ahighly decorated women's wrestling veteran (she's had nine title reigns in WWE and Impact) and is the only woman to hold the WWE Women's, WWE Divas, and Impact Knockouts Championships.
Kimber Lee made history in December when she defeated Hallowicked for the CHIKARA Grand Championship and became the first woman to hold the main championship in a major non-female wrestling promotion. James is one of the most skilled and important wrestlers in women's history; Lee is one of the most skilled and important women in wrestling's future.
This is one of the biggest possible dream matches that could happen today in indie wrestling and it's FREE.
And All the Rest!
During an intermission period Mike Quackenbush, CHIKARA's founder and head trainer at the Wrestle Factory, will host a free 45-minute "Intro to Pro-Wrestling" workshop. It's designed for any adult with no prior experience to see what a beginner-level session in pro wrestling is like. If you're interested, you can sign up right over yonder.
If you aren't interested, hey, there's an intermission that's at least 45 minutes long so you've got enough time to go pick up a hoagie and some Tastykakes at WaWa.
The last two events listed could go many different ways…
"Chuck Taylor – Dinner For You" and "The debut of Scoot Tatum"
Chuck Taylor, the Kentucky Gentleman, may have just recently retired from wrestling (unless his retirement tour was a year-long joke, which I wouldn't put past him). Is he reselling Philly Pretzel Factory pretzels at the concessions table? Is he going to eat a meal in the ring and taunt us by not sharing? Will he hunt down the Proletariat Boar of Moldova and spit roast him? All I know is this might be the last chance to see Chuck Taylor perform in a CHIKARA ring for a long time.
The other mystery is who Scoot Tatum is. Is he a wrestler? A ring announcer? A Scoot McNairy/Channing Tatum shipping tag on AO3? Whatever they are, we'll find out this Saturday, at National Pro Wrestling Day!