News
Mister Rogers' Neighborhood Twitch Marathon: Watch the Live Stream Here
In celebration of Rogers' 90th birthday, Twitch will air a special marathon in two parts.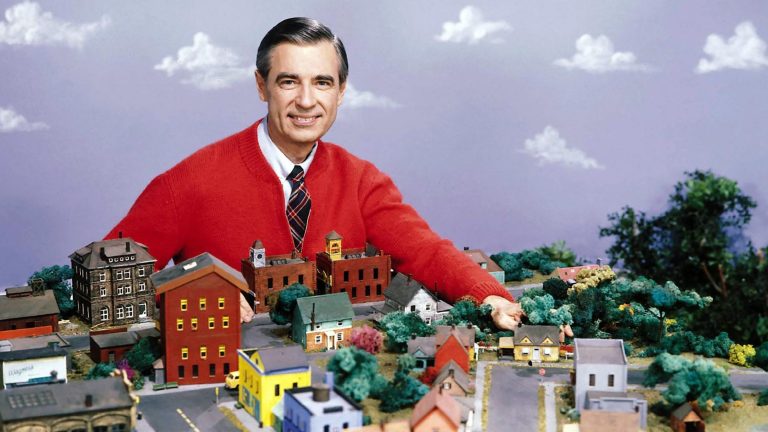 Twitch is celebrating the 50th anniversary of Mister Rogers' Neighborhood with a marathon of the series from The Fred Rogers Company. 
Starting on March 20th, which would have been Fred Rogers' 90th birthday, Twitch will begin airing 90 of the most popular episodes of Rogers' show. If that's not enough wholesome entertainment for you, that same channel will then air the full 856 episode run of Mister Rogers' Neighborhood. 
You can watch the live stream below:
"With an uncanny ability to travel through time, Futuremangaming will emcee the entire run, dropping in at various times to provide words of wisdom straight from the future as the audience journeys from black and white to color," reads an official statement from Twitch. "Anyone may also co-stream the show from their own neighborhoods by setting their game to Mister Rogers' Neighborhood and capturing the stream on Twitch.tv/misterrogers. Co-streaming is a feature unique to Twitch that allows a creator to share another channel's video feed, but with their own commentary and community, resulting in a more personalized, social experience."
Confirmed co-streamers of the event include Imperialgrrl, Jovian, Lowco, and Trihex. However, many more channels will surely join those hosting the celebration. 
Mister Rogers' Neighborhood first debuted in 1968 when Fred Rogers was 40 years old. The half-hour series used a fantasy setting to educate young viewers about various aspects of the real world. However, it was the presence of Fred Rogers that made the show truly infamous. Rogers was notorious for his genuinely wholesome personality, creativity, and his love for helping children of all ages. 
Twitch has previously hosted a marathon of Rogers' series in 2017. That marathon ran for an 18-day period and included many episodes of the program that had only ever been aired once before. It also skipped over a few episodes, but it sounds like Twitch is preparing to show their full series during this run.