News
Metallica to Re-Revisit Garage Days with Remastered EP
Garage band throws garage sale. Metallica to drop The $5.98 EP - Garage Days Re-Revisited in April.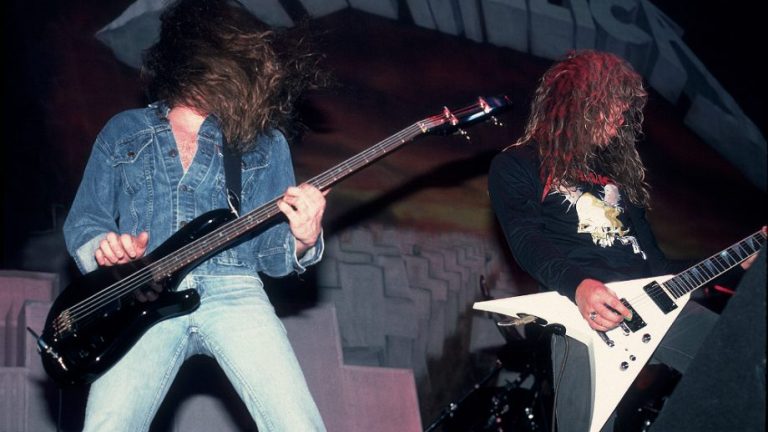 METALLICA is going back to the garage and the songs they loved to play, other artist's songs that just felt good coming out of the amps. The band, which has been dipping into their 80s audio vault, will reissue a remastered version of The $5.98 EP – Garage Days Re-Revisited. The EP, which has been out of print for a long time, is, available for pre-order now and will hit in stores on April 13 in time to celebrate Record Store Day.
Five of the songs from The $5.98 EP – Garage Days were included in the band's double album Garage, Inc. The songs were recorded in 1987 between 1986's Master Of Puppets and 1988's …And Justice For All. The covers compilation Garage, Inc. came out in 1998.
The remastered EP will be released as a CD and download, as well as on vinyl and cassette. The EP will include a picture disc. Fans who preorder at Metallica.com receive a free single of the remastered version of "The Wait."
You can hear that here:
The $5.98 EP – Garage Days Re-Revisited was remastered by Chris Bellman at Bernie Grundman Mastering in Hollywood.
Here is the track list:
"Helpless" (Diamond Head)

"The Small Hours" (Holocaust)

"The Wait" (Killing Joke)

"Crash Course In Brain Surgery" (Budgie)

"Last Caress" / "Green Hell" (Misfits)
METALLICA, which recently made Forbes' 2017 list of the highest paid musicians, will resume touring in February.