News
Deadly Shooting at Madden 19 Tournament in Jacksonville
Suspect dead, four fatalities reported in Jacksonville Landing shooting at Madden NFL 19 Tournament.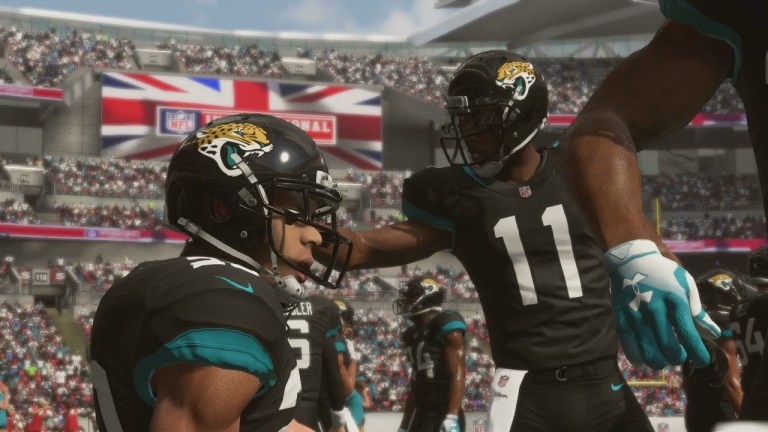 Three people, including the gunman, were killed and another eleven were injured in a mass shooting at the GLHF Game Bar at The Landing in Jacksonville, Florida. The bar was hosting a Madden NFL 19 tournament at the time. 
The suspect, 24-year-old Baltimore resident David Katz, killed himself, according to a statement made by Sheriff Mike Williams after the incident.
Witness Ryen Aleman told CNN he heard "at least 20" gunshots during the championship event. A Madden competitor, Stephen "Steveyj" Javaruski, told LA Times that Katz was a player who lost in the tournament and then opened fire on the other competitors. This was later confirmed by Sheriff Williams. 
Nine people were transported by ambulance to the hospital while two others self-transported after fleeing the scene, according to Variety. At least three of the victims are being treated at Memorial Hospital in Jacksonville. Hospital spokesman Pete Moberg told the news network that all of the patients are in stable condition. 
After the incident, SWAT teams searched the immediate area to make sure there were no additional gunmen. The Coast Guard swept the surrounding water-ways because the Game Bar inside of Chicago Pizza is located near St. John's River. At the time of the incident, police cautioned anyone who was hiding inside the building to remain calm and wait for assistance. 
"SWAT is doing a methodical search inside The Landing," the Sheriff's office said in a statement. "We will get to you. Please don't come running out." 
"We are aware of an incident at a sanctioned Madden Championship Series competition in Jacksonville," tweeted Electronic Arts at the time. "We are working with authorities to gather facts at this stage."
The event was being held for the first of four qualifier events for the Madden Classic series. The bar's Twitch account, which was live streaming the competition, captured the horrifying incident. Shots can be heard during a kickoff return between two competitors, according to LA Times.
This is a developing story. We will keep you updated as we learn more. 
Culture Editor Tony Sokol cut his teeth on the wire services and also wrote and produced New York City's Vampyr Theatre and the rock opera AssassiNation: We Killed JFK. Read more of his work here or find him on Twitter @tsokol.