News
Marvel & Serial Box to Collaborate On New Titles
The Marvel/Serial Box projects will feature characters like Thor, Black Panther, Black Widow, and Jessica Jones.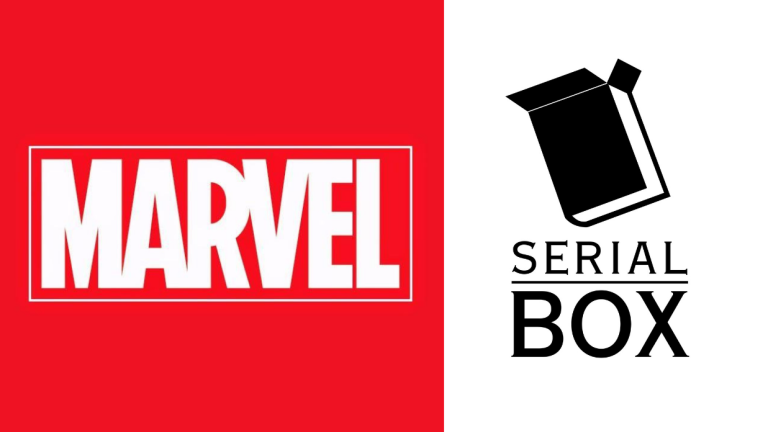 Big news for serial lovers, and Marvel lovers who dig prose: Marvel is collaborating with Serial Box — a publishing platform that delivers digital serial content for many excellent original series — to bring the characters we know and love from comics and the screen to your phone or e-reader on a regular basis.
The first project to come out of the team-up will feature Thor, and is set to debut summer 2019. The Thor story features a writing team led by screenwriter Aaron Stewart-Ahn (Mandy) and includes Brian Keene (The Horror Show with Brian Keene), Jay Edidin (Jay & Miles X-Plain the X-Men), and Yoon Ha Lee (Ninefox Gambit). Serials featuring the characters of Black Panther, Black Widow, and Jessica Jones will follow.
Marvel, of course, needs no introduction: the comics giant has long been a star of the newsstand and the big screen, and this year it became the first studio to have a superhero film (Black Panther) in competition for the Best Picture Oscar.
But have you met Serial Box? The online platform creates stories in prose and audio in an environment much like a television writer's room: a writing team collaborates on the story together, with individual authors writing each episode. We've covered a number of Serial Box titles (and included many of their originals in our ongoing best serial fiction on the Internet list. Stories are released in "seasons" which can be preordered or purchased all at once, subscribed to, or can be purchased episode by episode.
The collaboration allows Marvel to continue producing content on a regular basis, without the wait time of a huge, big screen (or even small screen) production. The serial prose style dovetails nicely into the kind of storytelling comic readers already expect: small chunks of a larger arc told in an episodic nature. The prose format allows for more story to be told per episode, giving a sense of the larger scale of a television season.
read more: Serial Box Reveals Alternis Cover
"Over the last 80 years, Marvel has grown to become a lifestyle for every kind of fan around the world – but it all started from serialized storytelling," said John Nee, Publisher of Marvel, in a press release. "We were impressed by the quality and creativity of Serial Box's content, and we are excited for both Marvel and Serial Box fans to experience these new stories together each week."
"We are thrilled that Marvel is entrusting us to extend and expand the story worlds for these beloved characters," said Molly Barton, CEO and co-founder of Serial Box, said in the same statement. "Our writer teams could not be more excited to share the new stories with listeners and readers everywhere."
Alana Joli Abbott writes about books for Den of Geek. Read more of her work here.