News
Martin Scorsese Holds Read-Through of Mob Script 'The Irishman' for De Niro, Pacino, Pesci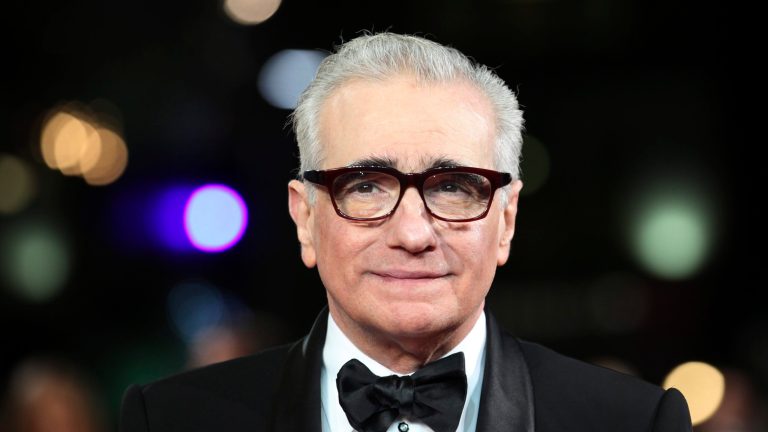 Martin Scorsese held a reading of Steve Zaillian's script The Irishman, based on the Charles Brandt book I Heard You Paint Houses about mob hit man Frank Sheeran, at the Tribeca Film Center. Robert De Niro, who says he will play Sheeran, attended along with Al Pacino and Joe Pesci. The film is slated to be made by Paramount. Scorsese is currently finishing The Wolf of Wall Street with Leonardo DiCaprio. The Irishman is not the next picture Scorsese is slated to make, he is still planning on making a movie out of the Shusaku Endo book Silence.
At a press junket, De Niro talked about The Irishman:  "It's a movie based on a book called 'I Heard You Paint Houses'. It's about a guy [named Frank Sheeran] who is – and I believe the book – says he's now passed away, but he confessed that he killed [Jimmy] Hoffa and also Joe Gallo over here on Hester Street. And so I'm going to play that character, Joe Pesci's gonna be in it and Al Pacino is going to be in it and Marty's going to direct it… I'd never say it if I didn't really fully have us all, you know, committed. We have a more ambitious idea, hopefully, to make it a two-part type of film or two films.  It's an idea that came about from [screenwriter] Eric Roth to combine these movies using the footage from 'Paint Houses' to do another kind of a [film that is] reminiscent of a kind of '8 1/2,' 'La Dolce Vita,' [a] certain kind of biographical, semi-biographical type of Hollywood movie — a director and the actor  — based on things Marty and I have experienced and kind of overlapping them."
Frank "The Irishman" Sheeran was a union official at the the International Brotherhood of Teamsters who was accused of having links to the Bufalino crime family. Sheeran is believed to be the triggerman behind Crazy Joe Gallo hit. Sheeran claimed to have been part of the anti-Fidel Castro forces involved in the Bay of Pigs invasion that he knew intimate details about the Kennedy assassination, claiming it was a mob hit at Umberto's Clam House in New York's Little Italy. Though he didn't participate in it, he claims he transported rifles to the assassins through David Ferrie. Before he died, Sheeran confessed to killing Teamster leader Jimmy Hoffa. He died on December 14, 2003, in a nursing home near Philadelphia.