News
Mark Hamill Reprises Joker Role to Lampoon Donald Trump
The Joker? Nah, it's The Trumpster. This time he takes on that bizarre Meryl Streep tweetstorm.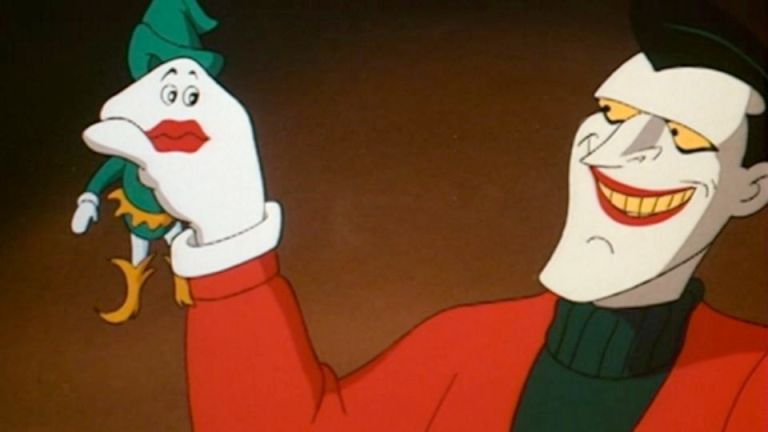 Mark Hamill is a man of many talents, and it's no secret that he's held in high regard around these parts. It's also no secret that he delivered one of, if not the, greatest versions of The Joker ever put on screen when he voiced the character for the classic Batman: The Animated Series.
Every now and then Mr. Hamill returns to the Joker (most recently in The Killing Joke animated movie…which didn't deserve him or Kevin Conroy) or Joker-esque waters (he was Flash villain The Trickster on the 1990 TV series, the Justice League Unlimited animated series, and then two different versions of the character on the current Flash TV series).
But now he's putting his Joker voice to exceptionally good use: reading the increasingly unhinged tweets of President-Elect Donald J. Trump. You know what the J stands for.
Mr. Hamill unveiled his latest take on The Trumpster, by translating the President-Elect's bizarre Meryl Street bashing tweetstorm (where he also defended his mocking of a disabled journalist) into the voice of a criminally insane madman. 
And here's the earlier one…his special New Year's greeting.
The best part about this is that these are simply verbatim readings of actual tweets from Mr. Trump, with the only embellishment being the mirthless laughter. At least, I'm pretty sure that's embellishment.
— Donald J. Trump (@realDonaldTrump)
December 31, 2016
We expect there will be plenty of material for "The Trumpster" in the next four to eight years.