News
Margaret Atwood's MaddAddams Trilogy to Be Made Into TV Show
Another one of Margaret Atwood's speculative fiction stories is coming to TV!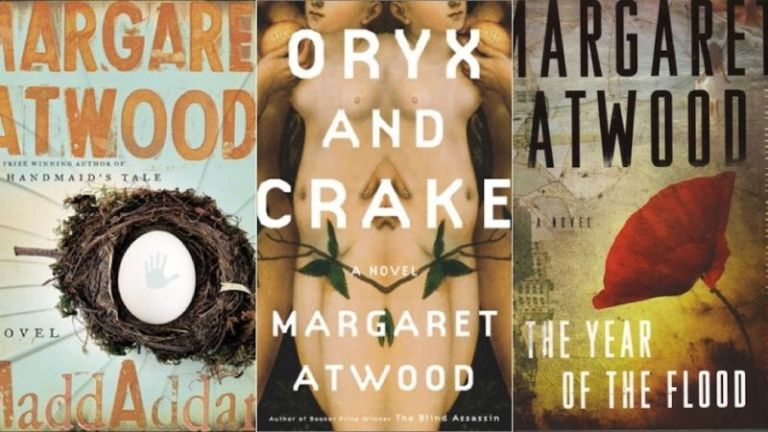 Hollywood can't get enough of Margaret Atwood! Following successful adaptions like Handmaid's Tale and Alias Grace (by Hulu and CBC/Netflix, respectively), another of the Canadian author's acclaimed works is about to get the Hollywood treatment.
Anonymous Content and Paramount Television have acquired the rights to Atwood's MaddAddam Trilogy, which is made up of the novels Oryx and Crake, The Year of the Flood, and MaddAddam. According to Deadline, it was a competitive bidding process.
The MaddAddam trilogy is the story of the world after a global pandemic. The first installment in the series is told from Jimmy's point of view, as he recounts the events that led to the apocalypse. Check out the official synopsis:
Oryx and Crake is at once an unforgettable love story and a compelling vision of the future. Snowman, known as Jimmy before mankind was overwhelmed by a plague, is struggling to survive in a world where he may be the last human, and mourning the loss of his best friend, Crake, and the beautiful and elusive Oryx whom they both loved. In search of answers, Snowman embarks on a journey–with the help of the green-eyed Children of Crake–through the lush wilderness that was so recently a great city, until powerful corporations took mankind on an uncontrolled genetic engineering ride. Margaret Atwood projects us into a near future that is both all too familiar and beyond our imagining.
The Maddaddam TV series is being produced as part of a first look deal between Paramount TV and Anonymous Content, and Rock Paper Scissors.
"Margaret Atwood's unique and singular literary voice speaks to the greater issues facing our current climate and resonates with fans worldwide; the MaddAddam Trilogy is no exception," said Amy Powell, President of Paramount TV. "These stories are perfectly suited for portrayal on television and we are thrilled to once again bring a literary masterpiece to life with our partners at Anonymous Content, Angus Wall and Rock Paper Scissors Entertainment."
More news as we hear it.