News
Lucha Underground Season 4 Release Date and Trailer
El Rey Network's grindhouse wrestling show will return next month. The Lucha Underground Season 4 extended trailer is bonkers.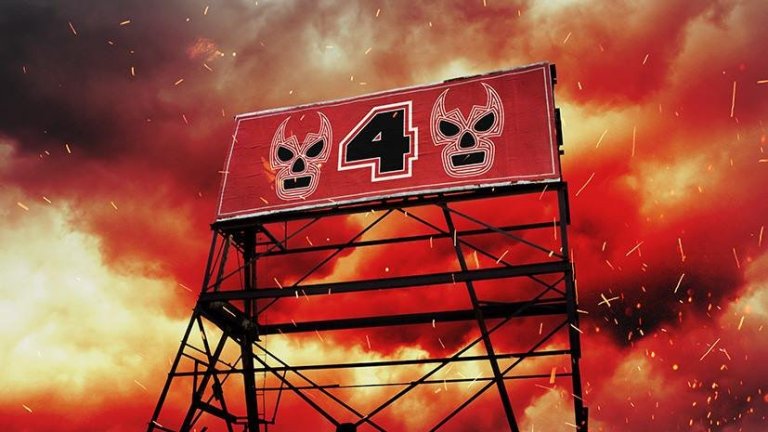 When Lucha Underground's first season ended, the future of the wrestling show was up in the air. Despite building up some good word of mouth, it was expensive to produce and was on a network that not many people had. Thankfully, a second and third season were announced months later, but while the show has been put on Netflix and given more exposure, it's still a bit of a money pit with low ratings. Splitting the third season into two parts didn't help the buzz and with all the questions left about the status of the roster, it was up in the air over whether or not we would get Lucha Underground Season 4.
Then El Rey Network's Twitter account posted a teaser, letting us know that Johnny Mundo was preparing to get his championship back from current champion Pentagon Dark.
Now we have an idea of what we have to look forward to with this badass trailer.
SO! As we last left the show, Pentagon Dark defeated Prince Puma and ended his career with Lucha Underground. A trio of wrestlers fought over a mystical gauntlet that possesses godlike power and it was stolen by King Cuerno. Paul London and his buddies followed a tiny wrestleman to find their rabbit god. The show's promoter Dario Cueto was shot and seemingly died calling his father for help.
Now Dario's "father" will appear and bring the show to a brand new Temple. While Prince Puma, Rey Mysterio, and it seems Sexy Star are gone from the show, it does look like we'll be getting WWE's Jack Swagger and, for some reason, Tommy Dreamer among some other new faces.
Really want to know what the hell that tree hideout situation is all about. Guess I'll find out starting in about a month.
Lucha Underground Season 4 Release Date
Starting on June 13, we'll be getting 22 episodes for the fourth season. 
Gavin Jasper is glad that Matanza's still around. Follow Gavin on Twitter!