News
Lucha Underground is Coming to Netflix
Finally, the kickass wrestling show about dragons, ghosts, and gods will be available for streaming! Ring the bell!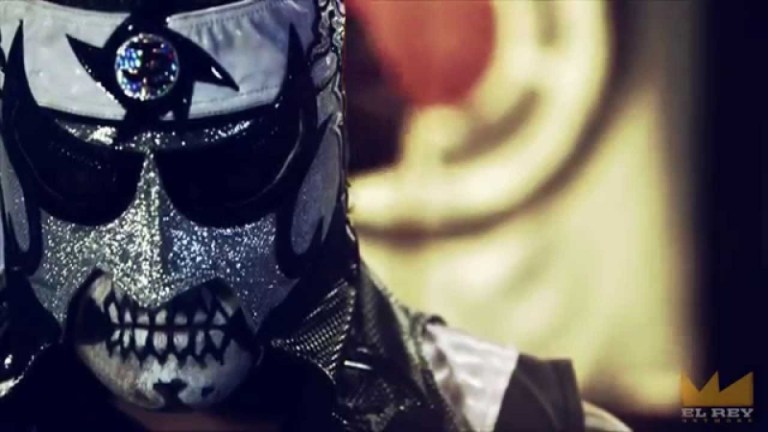 For the past few years, the El Rey Network's Lucha Underground has been getting plenty of buzz from wrestling fans. Whether from the exciting in-ring action, well-written wrestling angles, awesome characters, insane mythology, or grindhouse aesthetics, Robert Rodriguez's show has certainly garnered a cult following. Hell, even a recent issue of Sam Wilson: Captain America featured the new Falcon suggesting that any self-respecting wrestling fan digs that show.
The problem with Lucha Underground has been accessibility. The El Rey Network isn't that widely available and that doesn't look to be improving all that much in the future. You can watch it on Sling, but the options that come with that aren't exactly optimal. Then they made the show available on iTunes (whole seasons or individual episodes), but it's not the easiest to sell someone on a TV show you have to buy episodes of in the world we live in today.
Luckily, the latest installment of MLW Radio made it known that starting on February 15, Lucha Underground will be available on Netflix! The first two seasons will be available to watch and according to Netflix's Canadian Twitter, Canada will also be able to partake in the broken arms and casket matches.
Similarly, Amazon currently has Lucha Underground's second season available on their site. Just the second season. Weird.
As it is right now, Lucha Underground is in the middle of a hiatus, taking a break from their third season. The show will be returning on May 31, finishing the season off with over 20 more episodes, including the finale Ultima Lucha Tres. If anything, this Netflix deal practically confirms funding for season four.
But seriously, if you enjoy wrestling, binge this show once it's up. It takes a few episodes to get its footing, but the ninth episode's Aztec Warfare match will get you hooked. And that's nothing compared to the awesomeness of season two's Aztec Warfare match.
Gavin Jasper cosplayed as Pentagon Jr. for New York Comic Con in 2015, so he's pleased about this. Follow Gavin on Twitter!