News
Love Actually 'Sequel' Released Online
Red Nose Day has produced a Love Actually sequel of sorts. And now the full short film, with Keira Knightley and Liam Neeson, is online!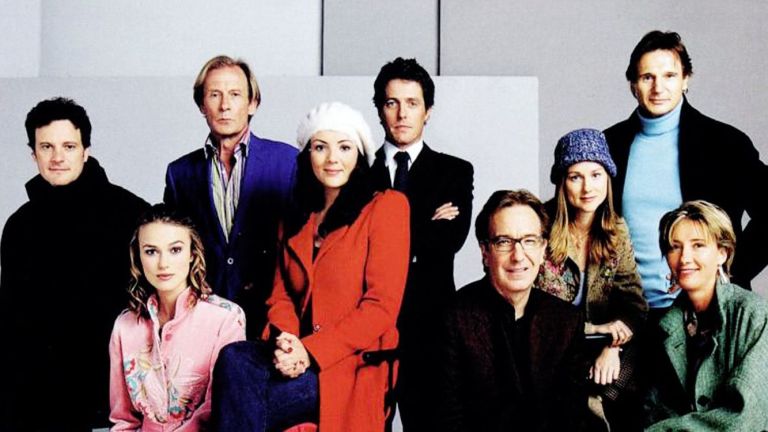 Christmas is of course long over, but as it turns out, love, actually, is all around. How could it not be with a Love Actually short film "sequel" finally here a mere 13 years later?! Indeed, the Love Actually cast is reuniting for a tongue-in-cheek, comedy short related to Red Nose Day, and they've released the full thing now online.
As announced via the non-profit Red Nose Day, a transatlantic comic relief charity event, the reunion short will be titled "Red Nose Day Actually." Richard Curtis, who co-wrote and directed the Love Actually film, as well as his co-writer Emma Freud, will be penning the short. And the event enjoys a slew of reprisals, including Hugh Grant, Colin Firth, Keira Knightley, Chiwetel Ejiofor, Liam Neeson, Bill Nighy, Andrew Lincoln, Lucia Moniz, Martine McCutcheon, Thomas Brodie-Sangster, Olivia Olson, Marcus Brigstock, and Rowan Atkinson. And now you can watch how it plays out below:
Here is also the more tongue-in-cheek teaser, in case you missed it.
In a previous statement, Richard Curtis said, "I would never have dreamt of writing a sequel to Love Actually, but I thought it might be fun to do 10 minutes to see what everyone is now up to. Who has aged best? – I guess that's the big question… or is it so obviously Liam? We've been delighted and grateful that so many of the cast are around and able to take part – and it'll certainly be a nostalgic moment getting back together and recreating their characters 14 years later. We hope to make something that'll be fun – very much in the spirit of the original film and of Red Nose Day – and which we hope will help bring lots of viewers and cash to the Red Nose Day shows."
Red Nose Day is a televised fundraiser that has famously included comedic videos in the past—we're quite partial to Coldplay and the Game of Thrones cast's failed attempt at turning the series into a musical—and it airs on BBC1 on March 24 and on NBC on May 25.
The best news then is that we won't have to wait until Christmas.